What is a Blog & Why You Should Start One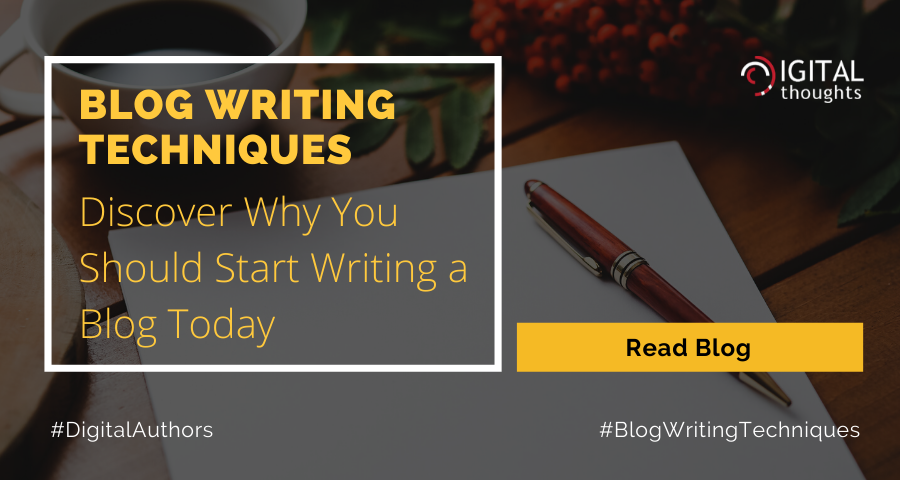 Blogging is one of the most popular yet simple ways to share your stories, experiences and knowledge online, which has the potential to reach millions of readers. Interestingly enough, the concept of a blog started way back in 1994 when some people stumbled upon the idea of sharing their personal experiences online, instead of writing them in a diary. Yes, the very first blogs were very different from the way we identify blogs today – they resembled more of a personal diary than the snippets of information that they have become today. As the practice of blogging became more and more popular and widespread, people realized the potential of the medium with regards to promotion and marketing. That was the beginning of the evolution of the blog.
Technically speaking, a blog is a short form of the words 'web log'
There can be no one reason for writing a blog. There are people who write a blog just to experience a taste of creative satisfaction, while there are others who are keen to share their expertise and knowledge on a specific domain, and still others who want to promote their business and reach out to a wider user base online. Blogging to promote a business or to build domain authority, will require that competitive streak in you, as it involves taking the right steps to make your blog rank higher in the Google SERPs (as well as the SERPs of other search engine too!). Needless to say, the higher your blog ranks in the SERPs, the greater the visibility your blog enjoys and also the wider the reach.
To sum it up, the two most common purposes to write a blog today, is to connect with the right audience and to bring quality leads to a website or a landing page.
Blogs are popular because well-written blog is a source of relevant and precise information, which is easy for the user to find. Moreover, businesses are also adding a blog to their website to build a platform through which they can regularly keep their target audience updated with relevant information, trends and insights about the specific domain. Also, a blog can serve as a great platform for users to interact and build relationships with a brand and also stay connected for regular updates. The fact that independent bloggers can enjoy monetary benefits from a successful blog is another factor that motivates individuals to take up blogging.
Contrary to what people believe, writing a blog is no rocket science, and anyone can start writing a blog. To write a successful blog, one doesn't need to be an expert writer, all that's required is a passion for a certain subject and a tone that makes people want to read. Just like every other process, there are certain DOs and DON'Ts that you need to pay attention to, and the

'Get Started with Blogging'

series is designed to help you do just that. In this series, we shall begin with an overview of the basics of blog writing and move on to the tips and tricks for blog promotion and making your blog rank high in the SERPs. Here's a quick glimpse of what we shall be focusing on in the upcoming blogs:
Steps to Start Writing Your First Blog

Difference between a Blog and an Article

Using Keywords to Optimize your Blog

Promoting Your Blog Online

Tips and Tricks for Professional Bloggers… and many more!
So, why wait? Whether your goal is to be a domain authority in your niche or create a successful blog to reach out and make users connect with your business, the series will provide you with information you can use to reach your goals. So, stay posted!!
Up Next on Get Started with Blogging Series: Write Your First Blog Post: 6 Steps to Start Writing a Blog