10 Corporate Structures: The Pyramid Building, Egg-shaped Building, or the UFO-Shaped Building are Some of the Most Unique Looking Offices in India, 2023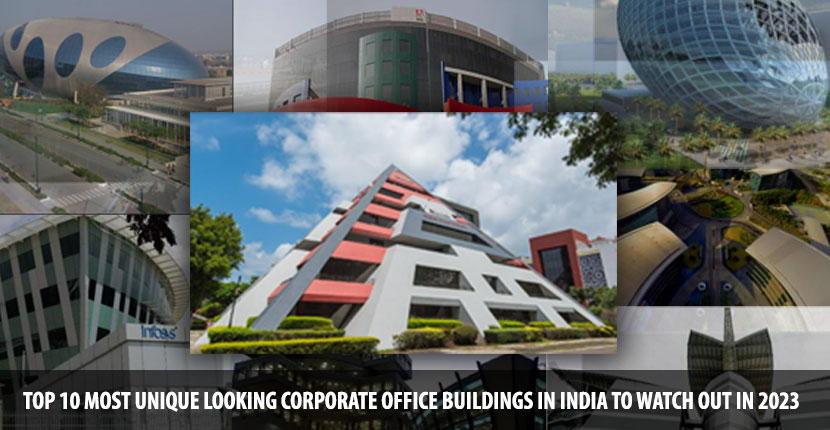 Workplaces in India have seen a significant transformation as a result of advancements in construction technology and shifting work values. Modern businesses have transformed their office infrastructure and acquired modern designs and unique structures. The campuses that our own Indian businesses have designed are of the highest caliber. In terms of design sensibility and employee pleasure (like some unique pyramid building/egg-shaped building/UFO-shaped building), it appears as though each is in competition with the other. Hence, we select some of the greatest corporate offices available today. All of these businesses have succeeded in creating office spaces with cutting-edge features and unique infrastructure.
Certain corporate office buildings in India have adapted to the new office space trends. The corporate buildings included in this list have brilliant effect (some like ancient pyramids and some like UFOs) with their cutting-edge architecture and extremely beautiful constructions.

This list gives you the top 10 most unique looking corporate buildings to be appreciated in 2023.
1. The Digital Group (T/DG), Pyramid Building
The Pyramid building, a well-known landmark in Rajiv Gandhi IT Park, Hinjewadi, is an architectural wonder with the ideal balance of beauty and office space. Inspired by the original Egyptian Pyramids, T/DG has a Pyramid shaped, designed building structure which is gorgeous, 8519 square meter campus. In order to provide the employees a healthy working environment, the six-story pyramid building is furnished with advance facilities. This famous Pyramid Building, located on Plot No. 5 in Hinjewadi, Phase I, Pune, India, is owned by Digital Group Infotech Pvt Ltd. and includes has a total capacity of more than 500 persons. Isn't this fascinating?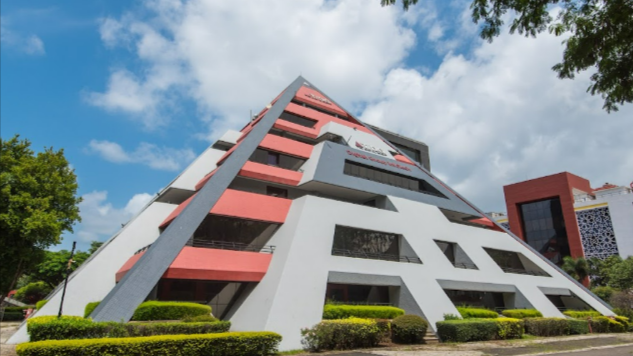 That appears to be a palace, doesn't it? The 350-acre Infosys campus in Mysore even has a movie theatre and a sizable sports facility! India's largest training facility is at Infosys Mysore. At least 10,000 students can be trained there. Isn't this building inspiring, or what?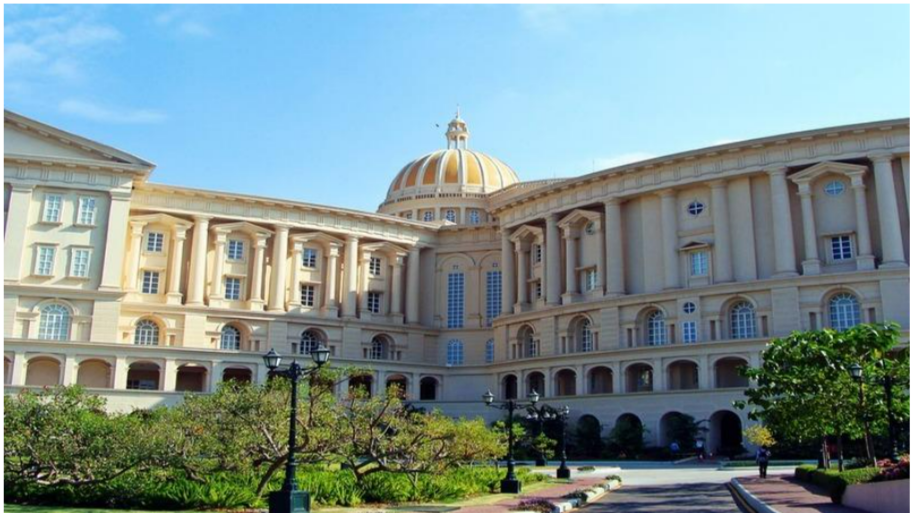 One of the well-known IT parks in Pune is EON IT Park in Kharadi. At the EON IT park, there are several well-known software businesses, including Mphasis, Tata Communications, Zensar Technologies, Bluecode, and many others.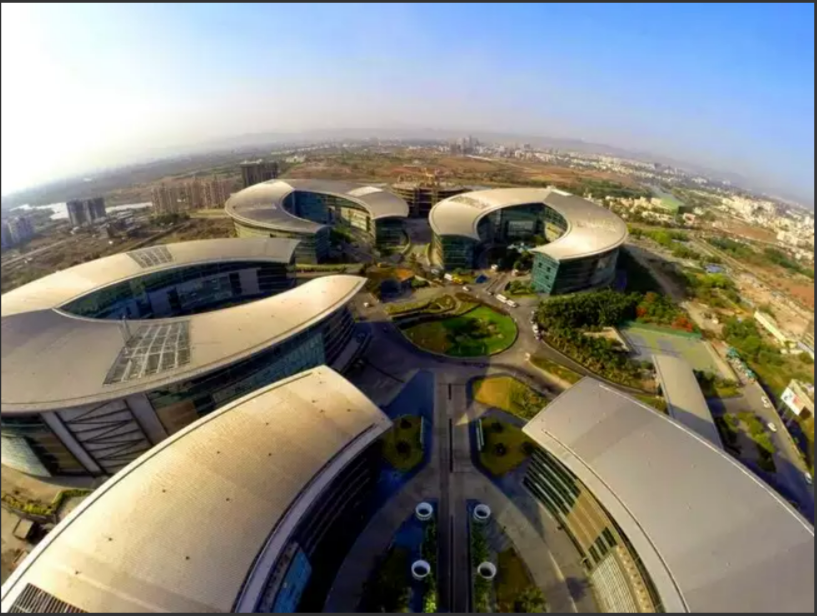 4. I-Flex-Solutions, Bangalore
The I-flex Solutions building in Sir C V Raman Nagar, Bangalore, has an exceptional infrastructure and a distinctive architecture. It is part of the Bagmane Tech Park, a software technology park.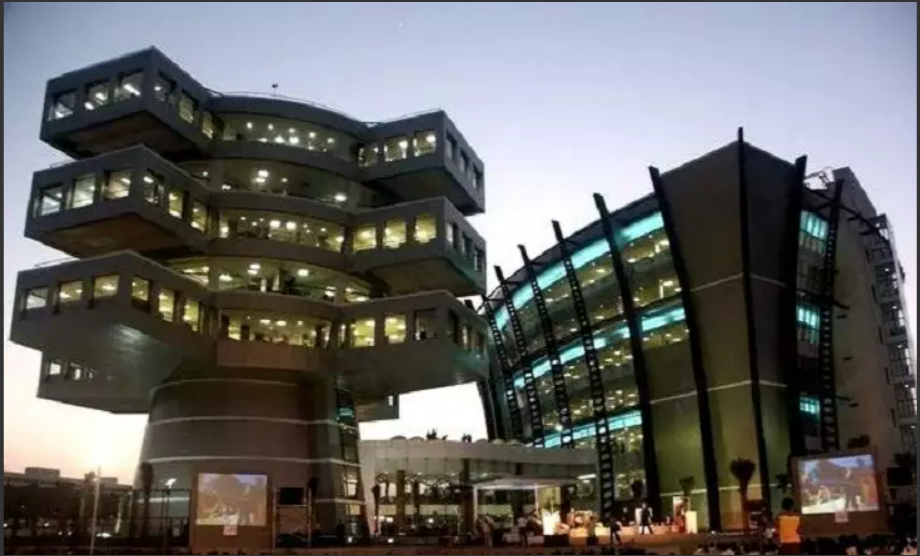 5. Infosys SEZ Campus, Thiruvananthapuram
Another impressive architectural structure is Infosys' boat building in Trivandrum, which was recognised as having the highest LEED rating in India.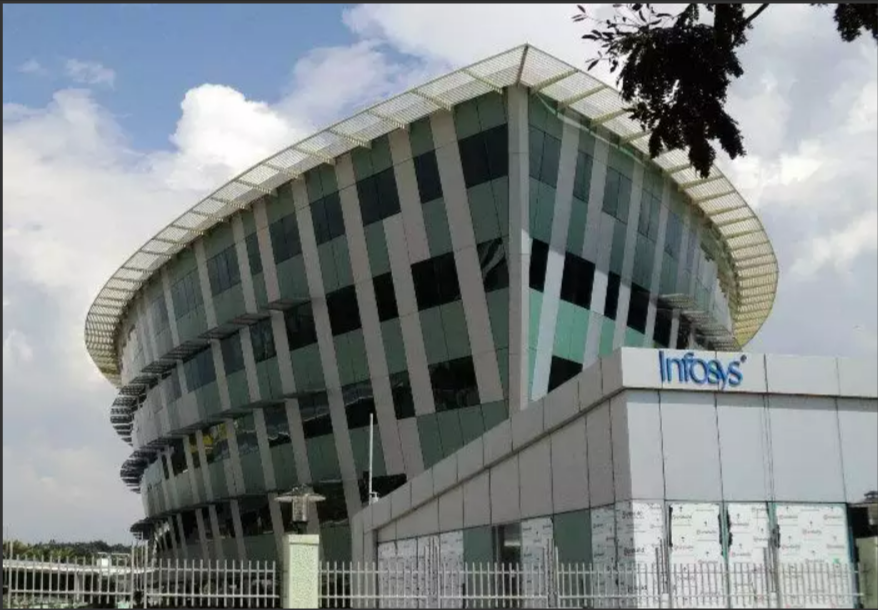 6. Infosys Building, Hinjewadi, Pune
The futuristic Infosys building in Hinjewadi, albeit in no way historically significant, is well known throughout the nation for its distinctive dome form. The building appears to be a UFO that is descending from the outside. The structure was created by architect Hafeez Contractor and is an illustration of futuristic, sustainable, and green architecture. Although many have referred to the building's architecture as "strange," it has undoubtedly managed to attract a lot of attention with its distinctive form and gorgeous glass façade.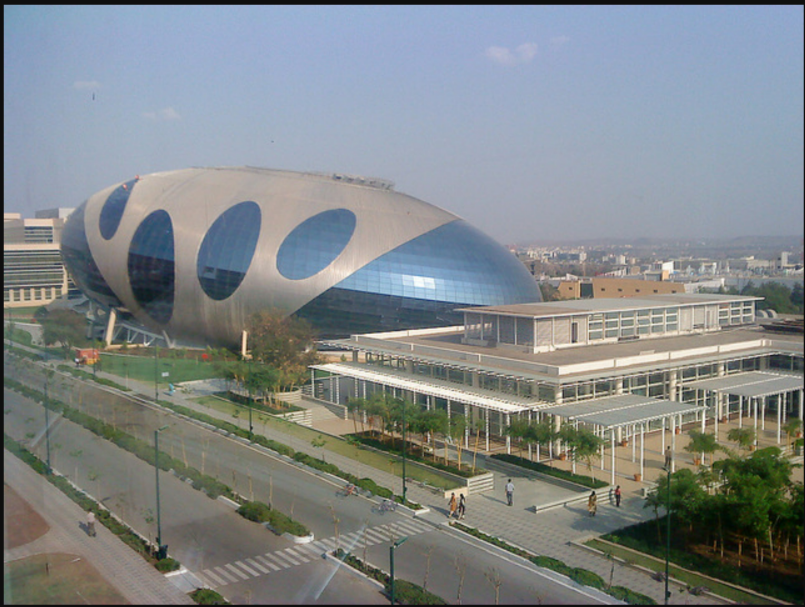 7. Adobe Headquarters, Noida
The Adobe Systems India has a very colorful campus with an innovative design, situated at Noida. Adobe Noida Headquarters is one of the most imposing building in India with some coolness.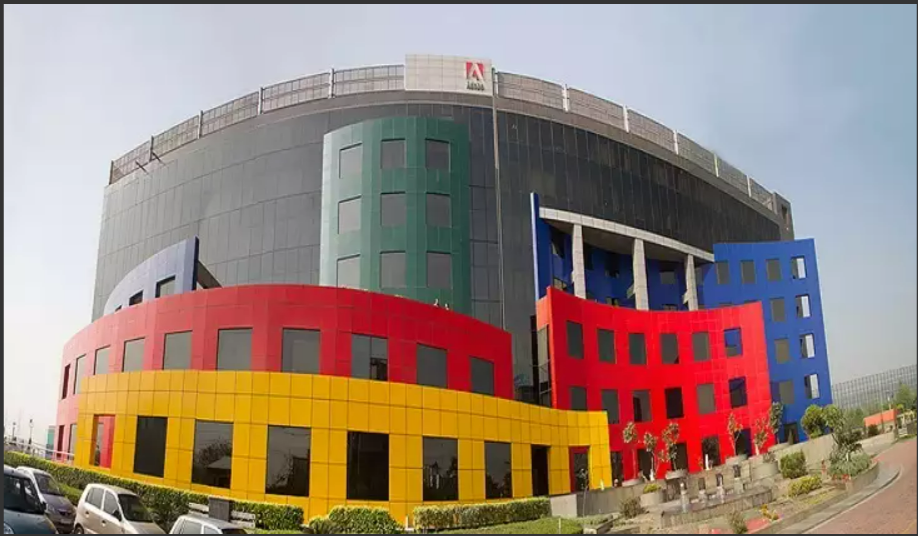 8. Tata Consultancy Services, Siruseri
Tata Consultancy Services' Siruseri campus is 70 acres large and is designed like a magnificent butterfly. There are swimming pools, running circuits, a gym, and even a mini golf course on the site!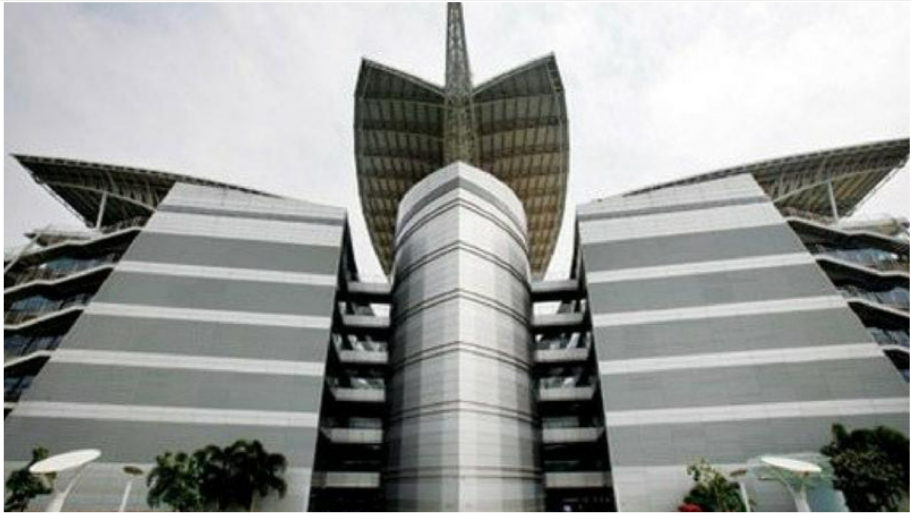 9. Cybertecture Egg, Mumbai
This structure, by James Law Cybertecture, is a visual wonder of architecture. The project is currently being built in plot C70 of the Bandra Kurla Complex. This 33,000 square metre egg houses several workplaces.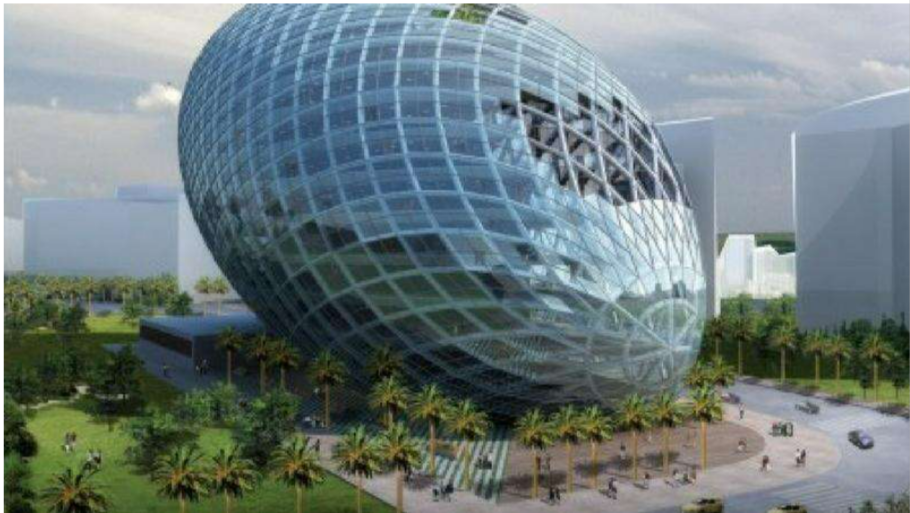 Larsen & Toubro Infotech, a subsidiary of Larsen & Toubro. It is an international provider of IT solutions and services with a Chennai base and outstanding symmetrical architecture.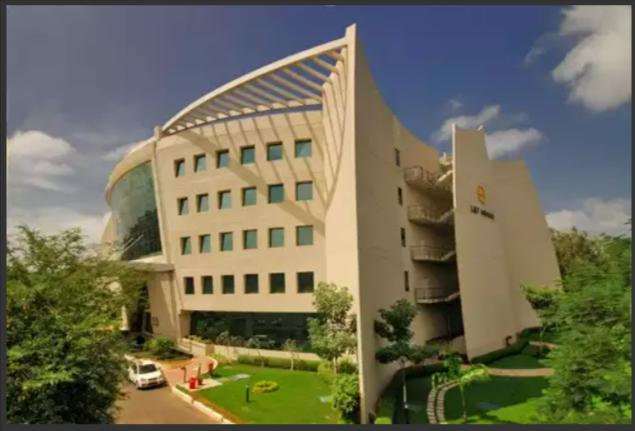 These unusual shapes of these buildings make them noticeable and spectacular to look at and feel wonderful to work in such atmosphere.
As people spend more time working than living their lives since the majority of professions have become quite demanding and competitive, for them to have a feeling of "home," and yet special due to the unique looks of their offices.