An Introduction to Enterprise Mobility Solutions for Enterprises Today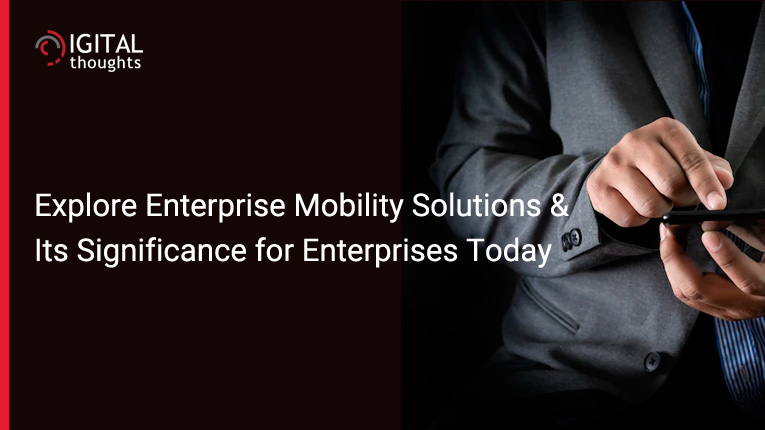 The increasing use of smart mobile devices has altered how people go about their daily lives. In fact, smart devices have had such an impact that most of our daily activities are now influenced in some manner by technology and mobile applications. Employees are bringing their own smartphone units to the workplace and even working while on the go or remotely from their homes, which is steadily replacing the traditional work-at-desk method.
Enterprises consider mobility a top priority and 63% believe mobility to be the most significant factor in helping them gain a competitive advantage. – Citrix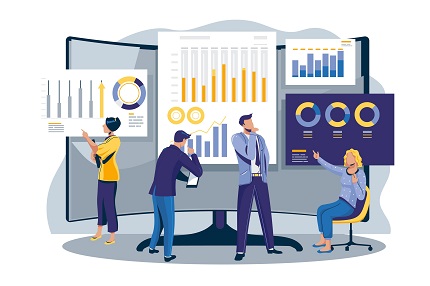 Challenges of Implementing Mobility in Enterprises
So, we see that enterprise mobility is indeed the future of enterprises and it's high time that organizations across the globe took the necessary steps towards the implementation of enterprise mobility for their benefit as well as the benefit of the employees. However, there are certain challenges that enterprises face when it comes to the implementation of enterprise mobility with great results. Some of these challenges are as follows:
Determining which enterprise mobility services is best for your enterprise is not a one-size-fits-all situation.
Keeping up with the exponential rate at which mobile technology is evolving
Comprehending that mobility isn't simply a feature, but a new disruptive method of doing business.
Implementing the IoT entails putting the concept into action across a variety of apps and devices.
Need for Enterprise Mobility Solutions
Enterprises are reinventing themselves to establish a virtual office that is accessible to employees from anywhere, as trade expansions cross various geographical boundaries and global citizens become significant development drivers. The challenges mentioned above, along with any other challenges, can be overcome with the help of Enterprise Mobility Solutions by leading IT firms available today. The following are the benefits of Enterprise Mobility Solutions for enterprises today.
Since there are several devices connected to the network, higher levels of information protection are used.
Increased resource productivity since there is no longer a need for them to be present in the office to complete their tasks.
The elimination of needless extensions in business processes has resulted in an increase in efficiency.
Access to the benefits of moving to the Cloud, which is critical for workplace mobility solution implementation.
Significant financial and time savings for the company.
Forms are no longer required, and the need to spend a fortune on physical storage space is eliminated.
On-the-go access to information, content material, and facts, as and when needed.
Boost in employee morale with the ability to work from anywhere using their own devices.
Discover the Possibilities with Enterprise Mobility Solutions by T/DG
The Digital Group (T/DG) offers enterprise Mobility services that goes beyond just the tip of the iceberg and includes a holistic strategy comprising employee engagement, data security, workflow integration and more.
Here's why you should partner with The Digital Group, a leading provider of Enterprise Mobility Solutions.
Providing low-cost, fast Enterprise Mobility services with a security being made a priority.
Identification and implementation of applications of mobility with extensive hands-on expertise of using sales tools, Big Data, and social media platforms.
Using the potential of data analytics and mobile devices to boost the company's marketing strategy and human resource planning dramatically.
Designing mobile solutions with the use of an integrated approach by connecting Sales, Marketing and IT.
Identification and prioritisation of essential business operations depending upon the return on investment.
Want to witness the benefits of advanced Enterprise Mobility Solutions by T/DG? Explore more about our offerings here. Also, send us your project specifications at info@thedigitalgroup.com and our team will get in touch with you to help you get started.