Attendance Management with Digital HRMS: Explore Features of an Ideal Attendance Management System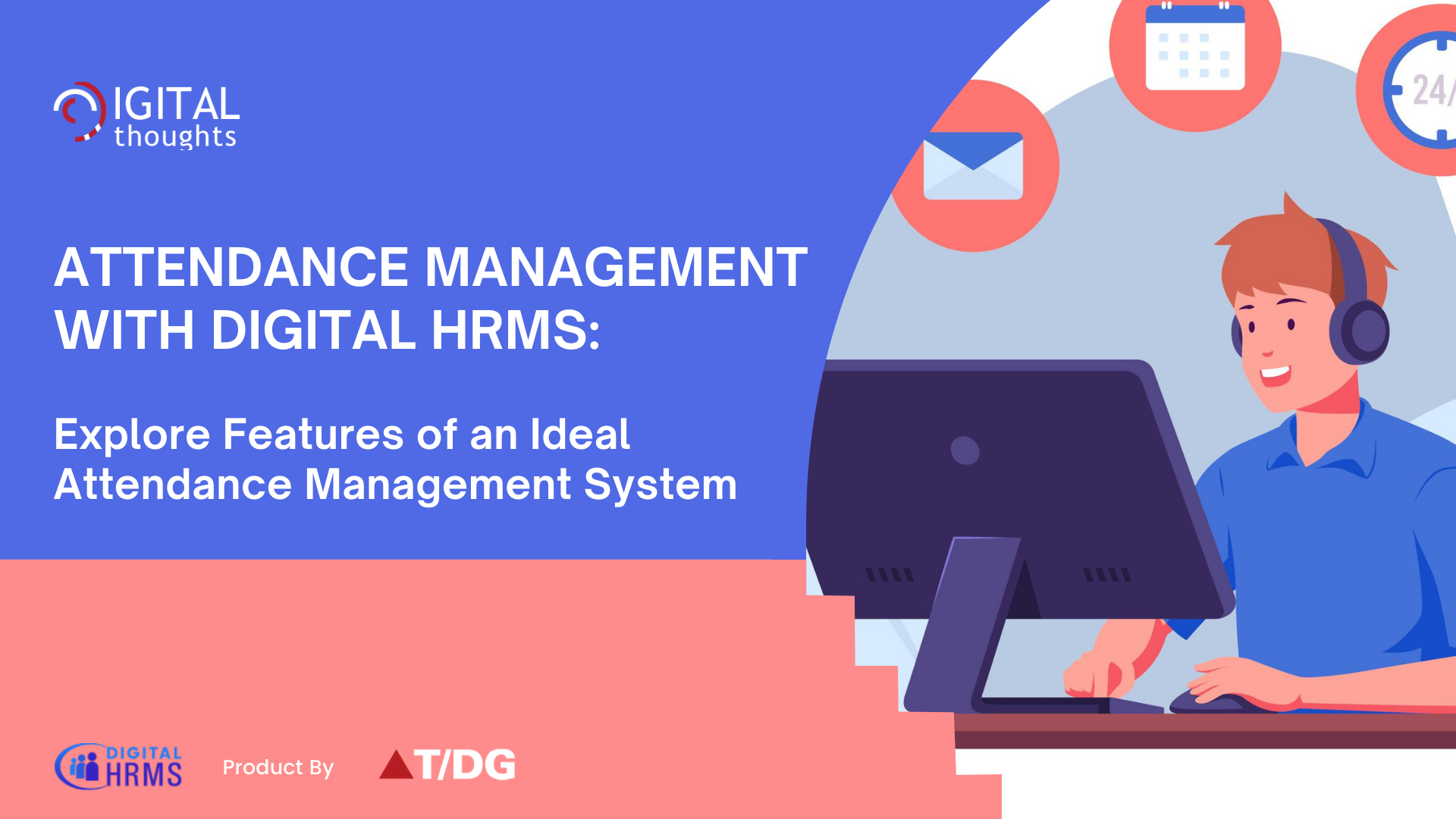 As a result of the epidemic, there was an abrupt shift to remote work, and tracking employee attendance became one of HR's most difficult tasks. After all, how does HR track employee attendance when they no longer come into the office?
Thankfully, there is a solution to the problem that HR departments are currently facing, and it comes in the form of a modern employee attendance tracking system. In layman's terms, it's software that not only automates the entire process of attendance management to prevent errors, but also helps HR teams to properly control employee attendance during remote work periods.
KEY FEATURES OF DIGITAL HRMS ATTENDANCE MANAGEMENT SYSTEM
Digital HRMS
is an example of an advanced HR software that offers a dedicated Attendance Management system that automates the entire attendance management process and allows your HR team to streamline attendance management, even in times of remote work.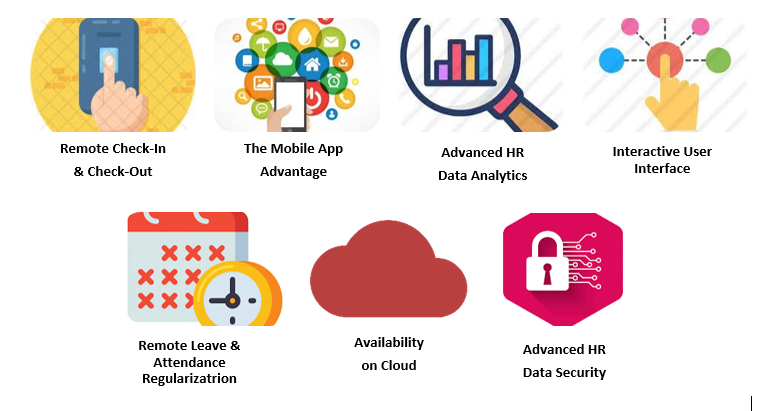 1] Remote Check-In/Check-Out Functionality
Remote Check-In and Check-Out buttons should be available to allow employees to record their working hours and break hours in a systematic manner, making employee attendance tracking more effective. This feature makes Digital HRMS one of the most sought-after HR software solutions accessible.
2] Provision to Apply Leave & Regularise Attendance Remotely
An automated attendance management system like Digital HRMS allows the provision for the employee to apply for leaves and regularize the attendance as applicable, right from the platform itself. This ensures the employee can easily raise requests even when working remotely. Also, the platform provides automated approval process of leave requests which reduces the dependency on the HR for basic administrative tasks.
3] Availability on Cloud
When it comes to an automated attendance management system for a remote workforce, one of the most important criteria is the flexibility to access the platform from numerous devices and at any time. Only the Cloud allows for this level of adaptability. Look for Cloud support when choosing HR software, as this technology is vital for distant users.
4] HR Data Security
HR data is all about enormous volumes of data that primarily consists of personal details of employees. This data needs to be protected from unauthorized access and misuse. An automated employee attendance management system like Digital HRMS helps achieve this through Cloud storage with advanced and multi-level data security features.
5] Interactive User Interface
An interactive user interface is one of the most important characteristics of a software platform when it comes to user experience. Digital HRMS, for example, has an interactive user interface that works across numerous platforms and devices. An interactive user interface engages the user and makes it simple for them to find what they're looking for within the application.
6] The Mobile App Advantage
Digital HRMS, a modern employee attendance management system, includes a mobile app that makes data accessible on the move. The Digital HRMS mobile app promotes company mobility by allowing employees and HR to use the platform from any location and on any device without compromising security.
7] Advanced Analytics
A built-in analytics feature in an automated attendance management system like Digital HRMS allows the HR team as well as employees to generate automated reports on leave, attendance, and working hours in just a few clicks. This is a must-have feature for efficient and accurate data analysis.
Want to discover more about how Digital HRMS can help your HR team manage employee attendance remotely?
Stay connected with us on Social Media for all the latest updates.