Building Game Changing Consumer Mobile Applications across Multiple Domains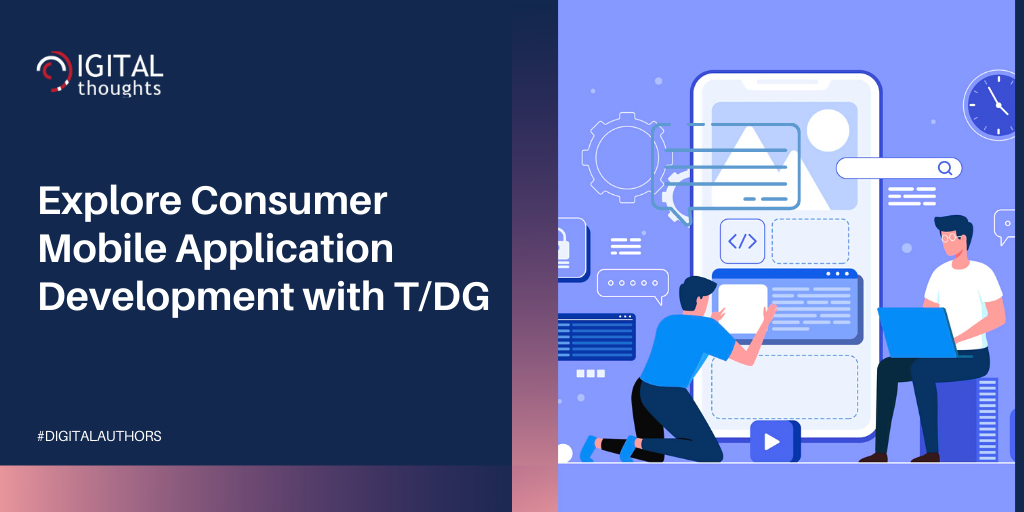 Total number of mobile subscribers globally is set to grow to 5.7 Bn by 2023
This is data from Statista which indicates the global rise in the number of users of mobile devices. Another statistics given below also adds to the growing significance of Mobile for businesses today.
52.6% of the global web traffic comes from mobile devices
So, if you are a business owner with a website where you intend to connect with your audience, you cannot ignore the users who visit through mobile devices i.e. smartphones and tablets. With people across the globe increasingly using mobile devices, the 'mobile experience' has become the area of focus for enterprises today. After all, a good mobile experience is what every user expects from your business, and the statistics below indicates the same.
61% of people have a better opinion of brands when they offer a good mobile experience. – SmartInsights
This has given rise to the demand for consumer mobile applications – mobile apps that cater to the needs of the end user and are developed with the highest possible level of user experience in mind. While building a consumer mobile application might be an easy job, often that alone is not enough. What your business needs is an app that your target audience can connect with and gets "addicted to". Such an app can prove to be the tool you need to stand out from the competition.
Build a Mobile App with the T/DG Advantage
The Mobile App Development team at The Digital Group (T/DG) is a group of highly qualified experts you can count on for the development, testing, deployment, and support of your mission-critical consumer mobile applications. Our company provides a full range of consumer mobile app development services for a variety of platforms. Given below are some of the vast range of innovative mobile features that you find in the consumer mobile applications we have developed.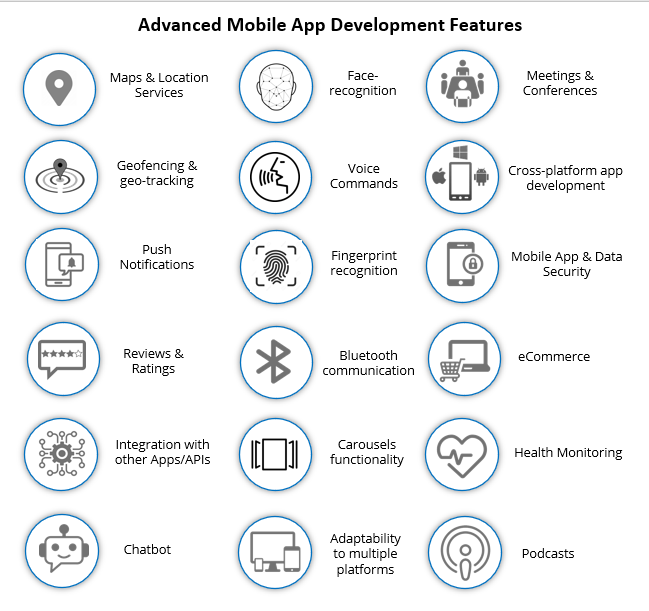 Overcoming the Challenges in Consumer Mobile Application Development
Consumer mobile application development services are in high demand these days, and they may help you boost your sales, consumer engagement, operational productivity, alliances, and more. Enterprises, on the other hand, confront a variety of problems, some of which are listed below.
Requirement for a multi-platform presence

Mobile technology are always changing.

Updates and upgrades to the application on a regular basis

Consumer expectations are shifting.

Maintenance and enhancements of mobile applications on a continuous basis

Requirement for customization
T/DG has years of experience and skill in designing game-changing consumer mobile applications for a variety of industries, including healthcare and real-time discovery applications, among others.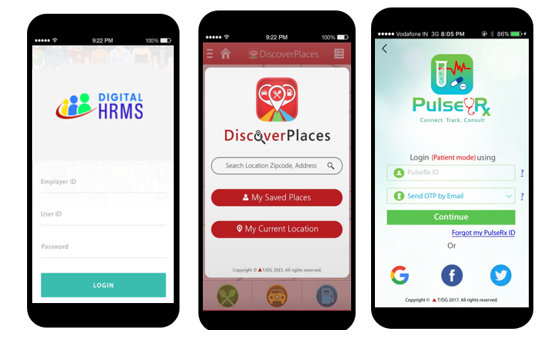 Why Choose T/DG for Consumer Mobile Application Development Services
To figure out which approach to choose for your consumer mobile application development, you'll need to know where your customers are, what they're searching for, how they engage with mobile and web apps, and their behavioural patterns, among other things. The T/DG consumer mobile application development services team will not only assist you in obtaining these real-time consumer insights, but will also assist you in developing a mobile application that is tailored to your company needs and well-liked by your customers.
Providing cost-effective, quick Enterprise Mobility services with focus on advanced security.

With extensive hands-on expertise using sales tools, big data, and social media platforms, identifying and implementing mobility use cases is a breeze.

Using the power of analytical data and mobile devices to boost the company's marketing strategy and human resource planning dramatically.

Using an integrated approach to design mobile solutions by connecting marketing, sales, and IT.

Identifying and prioritising essential business operations in order to mobilise and prioritise requirements depending on the return on investment.
To find out more about our offerings in the Consumer Mobile Application Development domain, please contact us today. You can also send us your project specifications at tdg-marketing@thedigitalgroup.com.