Discover How the Digital HRMS Mobile App Has Cutting-Edge Features to Uplift Your HR Functions, Anytime and Anywhere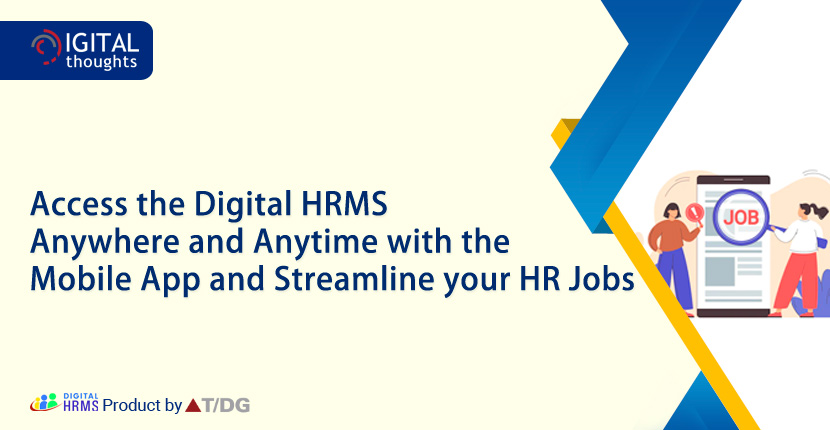 What is HRMS?
A set of software programs called an HRMS, or human resources management system is used to manage human resources and associated procedures throughout the employee's lifetime. An HRMS gives a business the ability to completely comprehend its employees while maintaining compliance with evolving tax and labor legislation.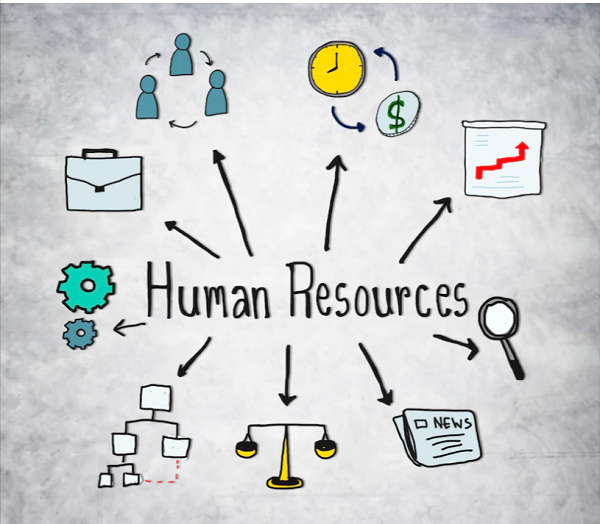 Given that they manage daily personnel operations and are in charge of compliance and performance reporting, HR executives and employees are the main users. HR isn't the only department to profit, though. In order to attract younger workers, businesses might empower managers and staff with self-service for basic activities. An HRMS may be used by executives to get information on worker trends and their effects on the organization.
Additionally, HRMS integration is important since HR-related costs are among a company's biggest expenses.
Why Use HRMS Mobile Apps?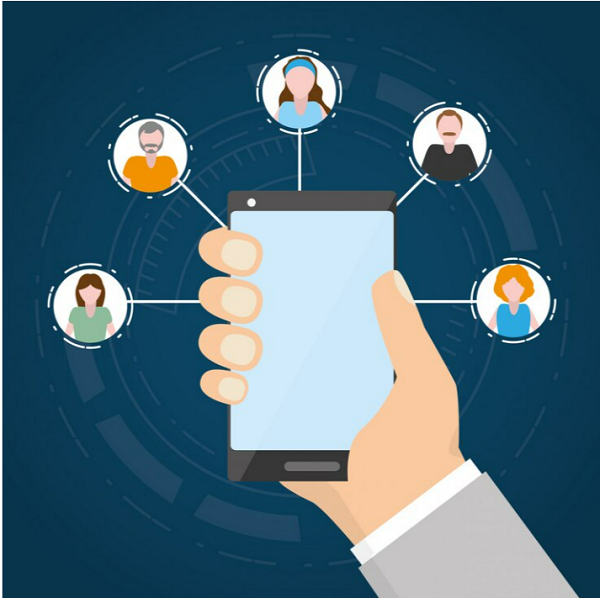 The use of mobile phones by businesses to run their operations has spread around the world and employee performance is driven by HRMS Mobile Apps. According to research, 50% of the best businesses have mobility on their "To Do List". According to Gartner research, by 2017, 25% of organizations have implemented enterprise applications, particularly HRMS. Additionally, businesses are urging staff members to use BYOD (bring your own device) to make their jobs easier.
You and your staff may access, update, and interact with HR-related information via mobile devices like cell phones and tablets thanks to a portable HRMS system. Examples include representative profile information, endorsements for expense claims and leave applications, tests, and the list goes on. With flexible enabled HRMS programming, you may experience the conventional HR measures even while your representatives are on the go, saving considerable employee time. The finest portable HRMS enables your mobile reps, such as your sales and administrative employees, to quickly manage their HR data and cycles.
There aren't many businesses nowadays that do not recognize the value of human resources in running a successful enterprise. Enterprise applications in HRMS contribute to accurate reporting and process efficiency for anything from leave applications to work sharing. Employees would have access to their schedules, working hours, reimbursement information, and other details with the implementation of Mobile HRMS. The fact that they can access all of this information while traveling or shopping is extremely significant.
Due to the growing popularity of BYOD, Mobile HRMS is now the quickest method for influencing employee productivity. In actuality, 38% of worldwide businesses want to discontinue giving workers corporate gadgets.
What is Digital HRMS and How it Helps in Your HR Functions?
Digital HRMS is an HR software that is intended to assist businesses in efficiently automating HR activities. It is also a modular program, allowing companies to select the modules that best suit their needs and then add modules as and when necessary. Because of this capability, Digital HRMS is the best HR software for any organization, regardless of its size or complexity. Due to its availability on the cloud, it may be accessed whenever and wherever you are using any device.
The recently released Digital HRMS mobile app, which is accessible to Android and iOS users, extends accessibility even further. The app offers the basic modules that are now supported by the platform, with more modules receiving updates in forthcoming versions.
The app has some pretty intriguing features like Fingerprint ID and Face Detection ID that is intended to smartly utilize smartphone technology to improve the user experience. The Digital HRMS mobile has the following features to offer:
Touch ID for Login and Unlock
Smart Dashboard
A Quick Look at Employee Working Hours
A staff directory
Attendance and Leave
Information and Announcements
Reserve a conference room
Training Administration / LMS
Request for Travel
Costs and Reimbursements
Dissolution
HR Help Desk
Employee Survey
Recruitment
How to Choose the Appropriate HRMS Mobile Features for Your Workforce?
One of an organization's most dynamic operational operations is human resources. What's important is which features you should pick first to get the most out of your mobile HRMS right now. Those to be considered ought to be:
Features that workers may use or regularly need to access
Activities that workers would wish to undertake outside of the company premises
The most significant HR functionality to an employee
According to the aforementioned, the finest mobile HRMS should enable:
Application for the acceptance of leaves under absence management
Downloading and using paystubs
Directories or profiles of employees
Requests for travel and related expenses
Time tracking
Additional Points to Consider
The following section is the design and usage, even though they should be the primary components of your mobile HRMS application. The ideal defining criteria are as follows:
Simplicity: Mobile HRMS should be easy to use. Information should be accessible to employees with the fewest number of clicks possible.
Offline Usage: Mobile devices are designed to make offline usage easier. When connectivity is restored, workers should be able to update data and anticipate it being instantly shared.
Notifications: Storing data locally Local databases shorten app login times and provide information backup. Employee updates and information that they need to be aware of regarding HR should be sent to them via this channel.
As a result, we can see that the recently getting 10K downloads Digital HRMS Mobile app, offers all the advantages of the web-based platform in addition to extra mobile-specific capabilities. The program is freely downloadable from both the Apple App Store and the Google Play Store and is made for speedier performance. Find out more on https://www.digitalhrms.com/hrms-mobile-application/.
You can read some more blogs for detailed information.