Explore Key Business Process Outsourcing Trends in 2022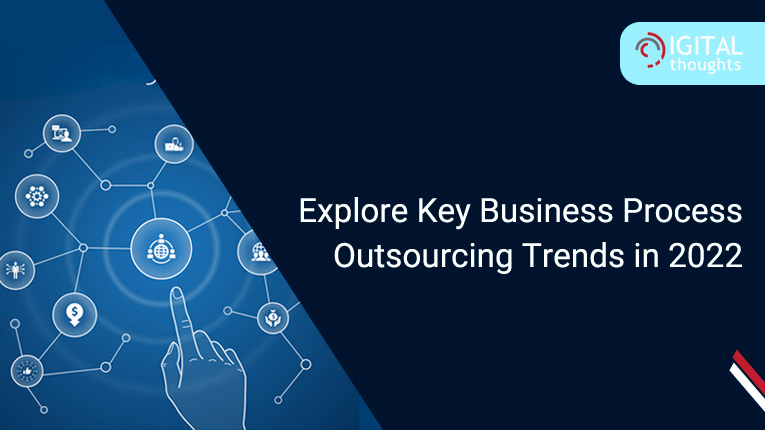 BPO stands for Business Process outsourcing and BPO services help enterprises get access to team of expert professionals for certain business processes. An enterprise may not be able to manage all business operations internally at all times. Furthermore, some business processes in an organisation are of a transient nature and are only to be carried out for a short period of time. In this case, the company outsources or delegates its business operations to a third-party provider of BPO solutions.
The BPO industry is getting more traction in today's business world than ever. More so, as companies are still struggling to enhance their efficiency in order to meet the increasing demands and exercise caution against unexpected events during the pandemic. Here we shall look at some of the trends that are redefining the BPO services industry in 2022.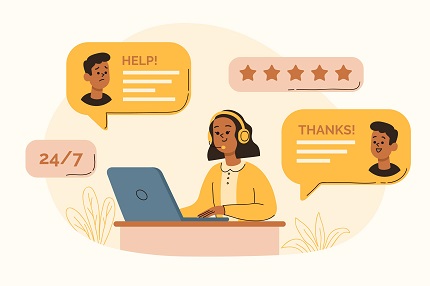 Rise in Significance of Strategic Partnerships
Smart businesspeople are beginning to see the advantages of outsourcing, which can provide a real answer to a variety of issues. BPO solution partners can now participate in decision-making while providing support for non-core company operations. BPO services providers now give support for various aspects of business operations, such as risk analysis and strategic planning, in addition to their standard services.
Need for Services Based on the Cloud
Companies who adopt cloud-based apps have a competitive advantage, creating the need for Cloud-based BPO solutions. You can easily get access to data and files as an approved user without having to wait for long. Apart from that, you won't have to spend on traditional data storage equipment, which means lower maintenance costs.
Cloud-based applications are also great for collaboration and real-time work. You can make changes or give guidance, for example, and your BPO solutions partner can reply at any time.
Increased Demand for Automation
Automation techniques have been increasingly popular in the BPO solutions sector as one of the most effective innovations. It provides the quickest results when dealing with massive amounts of data. Popular automated techniques include interactive chatbots, platforms with voice search support, and more. Automation techniques are widely regarded as the most effective means of lowering the amount of effort required for repetitive jobs. In a BPO solutions company, it covers projects such as error checks, data extraction, and more.
Cost Effectiveness
Throughout its existence, the BPO solutions industry has provided cost-effective solutions to businesses. As a result of the ongoing pandemic's effects on businesses around the world, the attention has shifted back to budget management and cost reduction, and hence to Business Process Outsourcing.
The primary and overwhelming driver remains the cost-cutting trend. Outsourcing is still the most cost-effective strategy to expand, develop, and improve. BPO is answering the rising need for financial services by providing expert finance and accounting teams to manage accounts.
Focus on Data Security
Right from the initial log-in through the storage of data backups, business and customer information must be secure from beginning to end. To avoid security breaches, most providers of BPO solutions-level security measures such as multi-factor authentication. Data security is demanded of BPO organisations that work with sensitive data.
When you outsource your business processes with The Digital Group, you experience increased productivity, reduced operational costs and better customer service, and at the same time, gain an edge above the competition. You also have the resources and time to focus on primary business objectives by shifting your back-office operations to offshore destinations. We help our global clients simplify their business processes by offering Business Process Management Services.