Explore Quartz Add On for Effective Time Tracking in Jira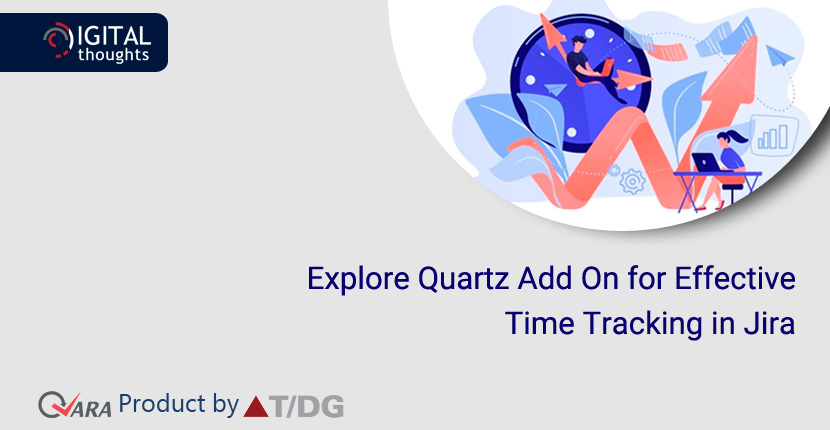 Jira is a platform developed by Atlassian that has revolutionized the way software teams manage issues and bugs in software by centralizing bug tracking on a single platform. The platform also enables professionals working on a project in a group to collaborate more effectively. The Atlassian Marketplace has a number of add-ons that may be used to expand the possibilities of this amazing platform. One of the most important components of Jira project management is time tracking, which allows managers to see how long it takes resources to complete a project and where they are having problem.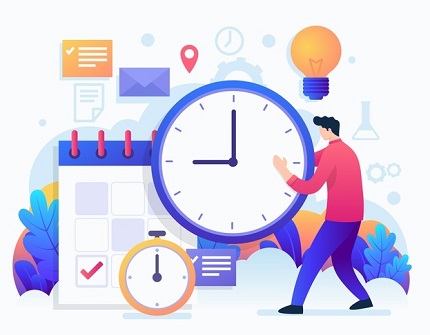 So, why the need for time tracking tools in Jira in the first place? Well, the benefits of effective time tracking tools are many and here are a few of them.
Visibility into how time is managed has improved.

Employees had an easier time prioritizing tasks.

The team's productivity has increased.

Factors that cause time waste are eliminated.

Documentation of the team's time and efforts for the clients' records.

Successful project management.

Different sorts of labour expenditures and operational expenses are discussed.

Data is available for making well-informed decisions.
Experience Benefits of Time Tracking Tool with Quartz Jira Add On
Quartz is a powerful time-tracking tool that enhances Jira's capabilities by providing significant time management features. The Jira add on is one of the QARA Enterprise product suite's offerings. The Quartz add-on facilitates powerful time tracking, custom attributes, an approval procedure, and more. The Atlassian Marketplace is where you can download the time tracking tool from.
How Quartz Makes a Difference
The following are the capabilities of the Quartz time tracking tool that facilitate effective time tracking in Jira.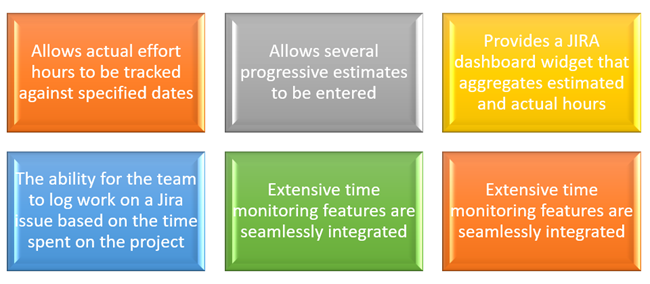 Allows actual effort hours to be tracked against specified dates rather to just reporting hours against an issue without any date/timeline context (like JIRA does by default).

Allows several progressive estimates to be entered (along with the rationale for the change in earlier estimates) and tracks actual efforts to ensure that they are always less than the most recent estimate. This presents a clear picture of (progressive) estimates against actual hours throughout the course of a timeline.

Provides a JIRA dashboard widget that aggregates estimated and actual hours across implicit hierarchies in JIRA issues (e.g. tasks, stories, epics have an implicit hierarchy). This is a significant feature of the Quartz time tracking tool.

The ability for the team to log work on a Jira issue using the time tracking tool, based on the time spent on the project by team members.

Extensive time monitoring features on the time tracking tool are seamlessly integrated.

Allows for the adjustment of issue estimations.
Want to learn more about the Quartz Jira add on that is the ideal time tracking tool for Jira? Visit www.qaratest.com or drop an email on info@qaratest.com and our team will get in touch with you.