Gain an Edge with the Digital HRMS Training Management Software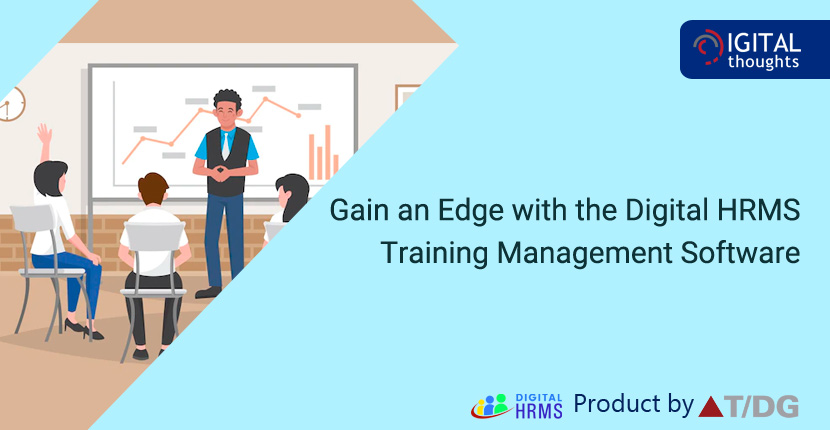 The Covid-19 pandemic has had the greatest impact on businesses in modern history, touching every element of corporate operations. Because workers have been working remotely for nearly a year, HR departments throughout the world have taken a variety of steps to streamline employee management and ensure that HR operations are not jeopardized.
Employee training management is one of the most significant roles of the HR to keep employees engaged and motivated. However, because the majority of the workforce now works from home, planning and implementing training sessions might be difficult. As a result, many businesses have placed training initiatives on hold.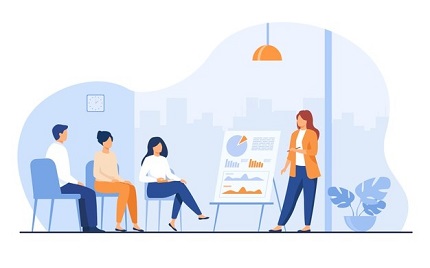 Why the Need for Training Management Software
The reality is, however, that work from home is here to stay, and businesses have little choice but to adapt to and work around the challenges of remote work. As a result, HR departments around the world are eager to move corporate training activities online. To put it another way, it's all about transferring classroom training to a virtual setting. After all, transitioning to online training isn't as tough as you might think, as long as businesses have access to superior training management software, often known as a Learning Management System (LMS System).
Why Choose Digital HRMS for Corporate Training Management
Corporate training is one of the most effective strategies to enhance employee engagement in a company. Most employees today place a higher value on the ability to learn and grow rather than increasing pay and other incentives.
Digital HRMS
is a sophisticated HR management software that is designed to assist businesses in implementing strategies to increase employee engagement, one of which is managing corporate training.
The following are the main advantages that a corporate training management software like Digital HRMS can provide to an organization.
1] Streamlined Employee Assessment
The job of the LMS, or training management software, also involves pre- and post-assessment of employees for training sessions, whether they are conducted in a classroom or online. Assessments are important because they allow both participants and trainers to assess how effective the training program was and how much the participant learned about the topic.
2] Automated Notifications
Employees tend to have a busy day with a lot to accomplish. Tracking training sessions in a situation like this can be tricky. Employees can benefit from the Digital HRMS corporate training management software by receiving timely automatic reminders via email. This ensures that crucial training sessions are not missed by the staff.
The convenience feature linked with online training is the primary reason for its existence. Given the hectic schedules of Corporate employees, classroom training is not always possible. This is where a learning management system or LMS system, such as the one provided by Digital HRMS HR management software, can help, because Digital HRMS also includes a mobile app for
Android
and
iOS
. This means that staff can attend trainings whenever and wherever they want through the LMS system on the Digital HRMS mobile app.
4] Planning & Scheduling Trainings Made Easy
The training team can develop a training calendar on a monthly, quarterly, or yearly basis using the Digital HRMS corporate LMS system. The HR management software also has the capability of determining a minimum amount of mandatory training hours for each employee. This makes it possible to satisfy the training needs of the teams while also allowing each employee to schedule trainings as per their availability.
5] Support for Employee Feedback
Finally, a comprehensive LMS or training management software, such as Digital HRMS, allows employees to provide feedback on training sessions. Employees also have the provision to create training requests as necessary, for a given quarter. This allows them to get access to the trainings they need and hence, to the information that can help them learn more or develop new skills.
Want to explore more about how the Digital HRMS training management software can help your HR team streamline employee trainings?
Visit our website
www.digitalhrms.com
or drop us an email on
marketing@digitalhrms.com
and our team will get in touch with you. Now, get Full access to the Digital HRMS HR software platform Free for 90 Days. Available for Limited Period only!
Stay connected with us on Social Media for all the latest updates.