Have You Wondered - How an Efficient Resume Parser Can Streamline Your Recruitment Process?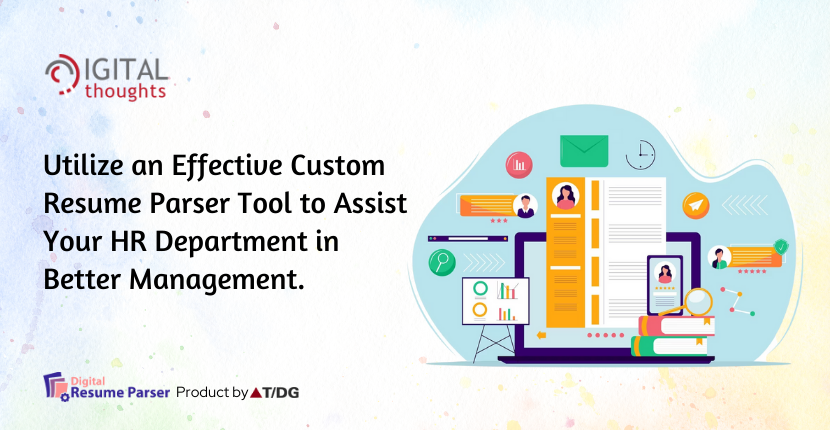 If you are tired of manually sifting through stacks of resumes and wishing there was a faster, more efficient way to identify top candidates for your open positions. Choose an efficient resume parsing software or a resume parser.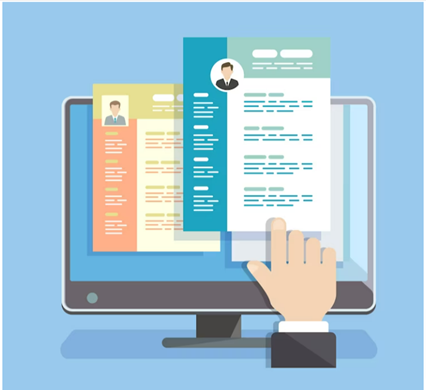 Resume parsing is the process of extracting relevant information from resumes and storing it in a structured format. This allows recruiters and hiring managers to easily search and filter through candidate data and quickly identify top matches for their open positions.
Resume parsing software takes this process to the next level, using advanced algorithms and machine learning techniques to automatically extract data from resumes and populate candidate profiles. This saves time, reduces errors, and improves the overall accuracy of the hiring process.
Benefits of resume parser:
Automatically extract key data points from resumes, such as contact information, work history, and education.
Standardize candidate data for easy comparison and analysis.
Identify top candidates based on specific criteria, such as skills or experience.
Reduce manual data entry and improve overall efficiency.
How does resume parsing software work?
At its core, it uses natural language processing (NLP) technology to analyze resumes and identify relevant information. This includes everything from job titles and skills to education and certifications.
Once the data is extracted, it is stored in a structured format that can be easily searched and analyzed. This allows recruiters and hiring managers to quickly identify top candidates based on specific criteria, such as years of experience or industry expertise.
But resume parsing software isn't just about saving time and reducing errors. It also helps improve the overall candidate experience by allowing recruiters to quickly review resumes and provide timely feedback. This can help build stronger relationships with candidates and improve your employer brand.
A powerful AI-based resume parsing tool enabled by NLP is called Digital Resume Parser (DRP). The T/DG-developed DRP automates the process of collecting crucial resume data extraction, saving the HR and Recruitment teams' time.
The DRP serves as an interpreter and performs resume data extraction by breaking down resume data into sections like Personal Information, Education Details, Organization Experience, Project Details, Client Exposures, Skills, Achievements, Certifications, Trainings, References, etc. into a JSON-structured output with the information you need to evaluate the applicant. DRP accepts resumes in a variety of file types, including pdf, docx, doc, txt, rtf, odt, and dot. DRP features an integrated REST API and is independent of the programming language, enabling seamless communication with both old and new systems.
In conclusion, if you're looking to streamline your hiring process and improve the accuracy of your candidate data, consider investing in an efficient resume parser. With its advanced algorithms and machine learning techniques, it can help you identify top candidates faster and more efficiently than ever before.
Interested in finding out more about the NLP-based
resume parsing software
offers? Visit The Digital Group's website to learn more about their
Digital Resume Parser
tool. Discover how a powerful resume data parser may help your HR to streamline the recruiting process. By visiting the website or sending an email to
tdg-marketing@thedigitalgroup.com
, you may get in touch with our team.