How Corporate Training Services by T/DG Can Help Your Enterprise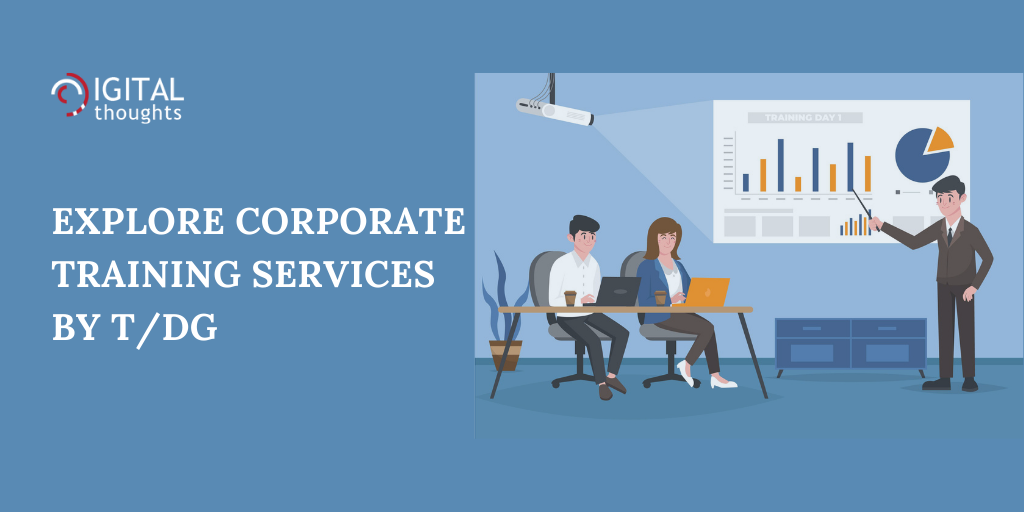 Enterprises today require business training programmes to assist employees in developing new skills and broadening their expertise. Such training programmes are essential for any business. It raises the employee morale and increases employee satisfaction. They also pave the path for innovation, increased productivity, and improved employee performance. However, there are challenges that enterprises are likely to face when it comes to corporate training management, and a few of the challenges are as follows:
Motivating employees to enrol for training sessions.

Well-planned and consistent scheduling of training programs.

Sustaining the participants' attention and engaging them throughout the training programme.

Updating the content and training materials.

Personalized assessment systems are being incorporated.

Effective participation tracking and post-survey evaluations.

Assuring that skills learned during the education program are put to good use.
Overcoming the Challenges with Advanced Corporate Training Services by T/DG
T/DG, a CMMi Level 5 organisation, is making significant progress in the fields of training and consulting. The Digital Group is a prominent provider of advanced corporate training services and our learning partners are some of the most well-known names in the industry. Our in-house IT and HR teams support these trainers and learning partners with all of their technical and non-technical needs.
The T/DG Corporate Training Model showcases phases of T/DG's advanced corporate training services.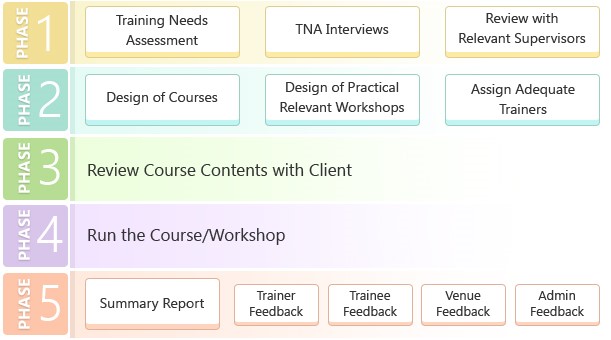 T/DG offers a variety of corporate training programmes that can be tailored to match your organization's specific needs. Certification Programs, IT corporate training, and management development are some of the specialised training programmes we offer.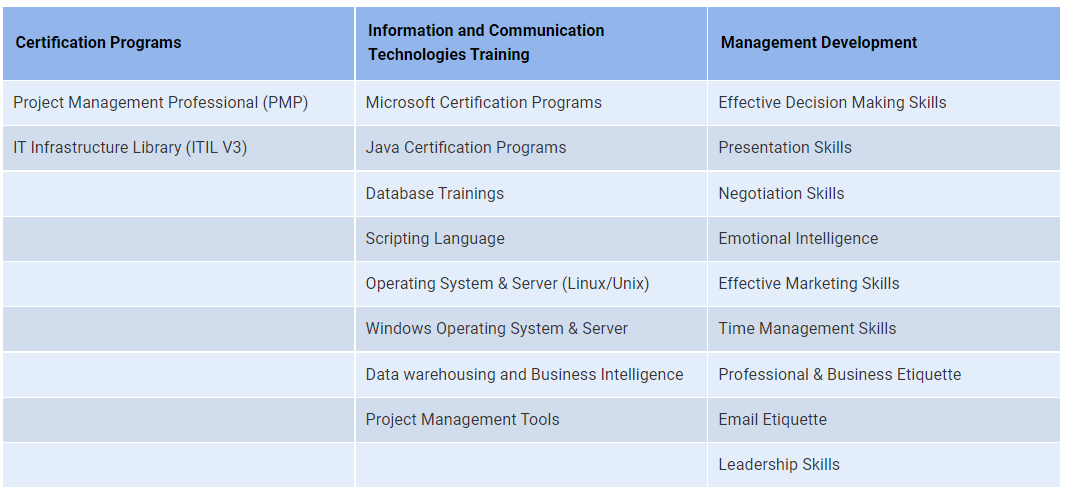 Why Partner with T/DG for Corporate Training Services
Here are some of the advantages for you when you choose Corporate Training services by T/DG.
We provide training consultancy services and a detailed training requirement analysis.

For all of your learning and development needs, we'll take a collaborative approach while coaching and advising you and/or your personnel.

Developing learning and development programmes tailored to your company's goals, as well as the needs of your employees.

Our training programs provide in-depth information exchange and engagement to help you improve your abilities and encourage your company talent.

Customized corporate training programs that are tailored to your company's specific requirements.

Training programs led by bilingual/bicultural trainers who are highly skilled, professional, and bilingual/bicultural.

From the standpoint of the industry, the course structure is extensive and well-planned.

Training programs targeted to increase and widen your workforce's skills and ability.
To find out more about our offerings in the corporate training services domain, please contact us today. You can also send us your training requirements at
tdg-marketing@thedigitalgroup.com
and our team will connect with you to help you build training sessions that are designed to help your employees learn.