How Law and Regulatory IT Solutions Can Help Enterprises with Compliance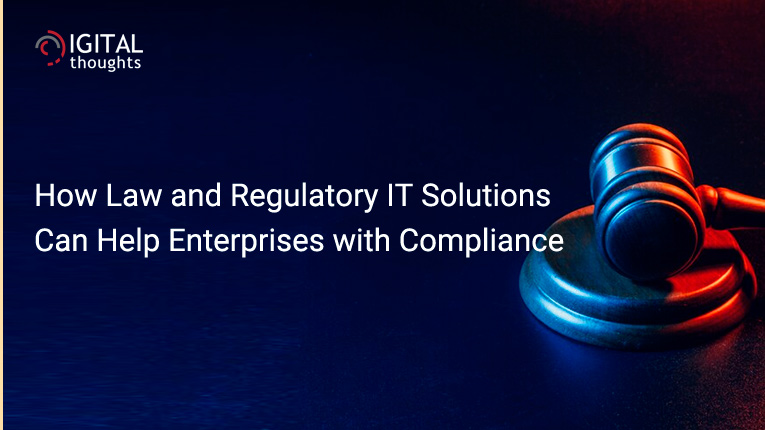 Enterprises across the globe are contending with ever-changing government legislation, policy frameworks, and compliance requirements, as industry and government regulations continue to proliferate.
Organizations have resorted to a check-the-box, or "letter of the law," approach to compliance in order to remain on top of these duties. The Sarbanes-Oxley Act (SOX), HIPAA, Basel II, and regional laws have all placed unprecedented demand on IT administrators and company executives to coordinate enterprise-wide compliance tracking and organisation. This makes law and regulatory IT solutions the need of the hour for enterprises today.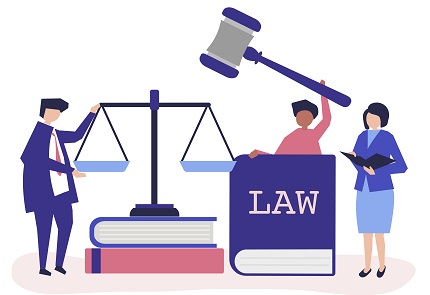 Source: Freepik
Significance of Regulatory Compliance in the Law and Regulatory Industry
Regulatory compliance refers to the system in place by businesses and government organisations to ensure that their personnel are aware of and follow the laws and regulations that apply to their sector or business.
Organizations are being required to dedicate more time and resources to ensure that operational operations never fail to comply with the pre-defined set of rules and regulations, as the number of regulatory requirements and compliance procedures has increased more than before. This is where law and regulatory IT solutions by leading providers of IT solutions for law and regulatory industry come into the picture.
Furthermore, the increasing complexity of the regulatory compliance structure places a load on IT staff, executives, and administrators alike, necessitating the use of law and regulatory IT solutions in the form of a GRC Software solution with a set of tools to assist you in effectively meeting the new standards. This makes law and regulatory IT solutions the need of the hour for enterprises today.
Law & Regulatory IT Solutions by The Digital Group
GRC (Governance, Risk, and Compliance) software is intended to help organisations achieve their goal of managing GRC strategy and implementation in a systematic and orderly manner.
Administrators and compliance officers can utilise a unified framework to monitor and enforce rules and processes instead of keeping data in separate "silos." The Digital Group offers professional teams that have been crucial in architecting and managing GRC technology systems for the world's leading banks, financial institutions, law firms, enterprises, and regulatory bodies to handle financial risk, legal, and compliance data demands.
Here's How Law & Regulatory IT Solutions by T/DG Can Help You
Design law and regulatory IT solution to automate a large percentage of the effort associated with risk management and compliance documentation and reporting.
Deliver built-in audit management functions to aid in-house auditors in time management, document management, and audit task scheduling.
Deliver capabilities that allow for smooth policy management, from creation to review, editing, and archiving.
Deliver capabilities of compliance management and risk management that are targeted at assisting compliance management professionals with paperwork, workflow, and related duties.
A Look at the Capabilities of T/DG in Law and Regulatory Industry
Here are the capabilities of the law and regulatory IT solutions offered by The Digital Group. These advanced capabilities help T/DG bring the most relevant IT solution for law and regulatory industry.
eRecordation
eFiling
Enterprise Search
XML/EDI Integration
Document Processing Platforms
Digital Content Monetization
Content Subscription Portals
Want to learn more about the law and regulatory IT solutions offered by The Digital Group? Visit our website today. You can also explore our offerings in other domains, including our services, solutions and products for the new age enterprise.