How Legacy Application Migration Services by T/DG Can Help Your Enterprise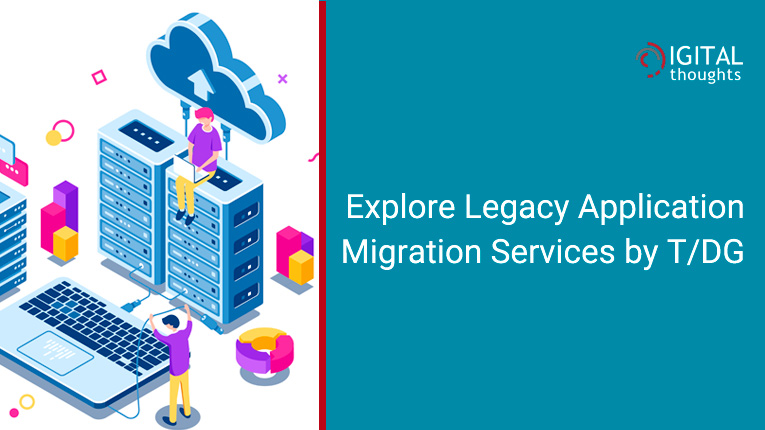 A legacy system is a piece of computing software or hardware that has been around for a long time but is still in use. While these systems may still fit the requirements for which they were originally created, they are often based on outdated technologies. Because these systems can no longer be kept up to date at the same rate as the business intends to develop and evolve, their incompatibility with new technologies might cause difficulty and challenges when changing them. Data security can be jeopardised due to a lack of vendor support and frequent updates for older systems. The following are some of the drawbacks of using ancient legacy systems.
Business regulations and practises are always evolving.

Expenses involved in introducing new applications and technology in terms of both time and money.

IT applications that have become obsolete as a result of changing business needs.

The risks of moving outdated systems.

Meeting and exceeding high user expectations.

Multiple systems result in fragmented systems and inefficient flow, resulting in low efficiency.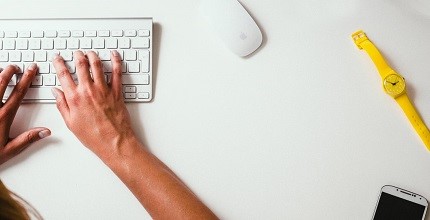 System migration from old systems to a cloud-based service, in particular, can boost your company's productivity and competitiveness. A legacy system migration necessitates the implementation of a contemporary, flexible, and easy-to-update system that can adapt to changes with minimal disruption to existing company operations. To keep up with current technology, system migration is the act of shifting old IT systems to a newer physical infrastructure or software platform.
Enterprise Legacy Application Migration Services by The Digital Group
The Digital Group (T/DG) recognises the importance of this shift and offers legacy application migration services. Our solutions assist you in upgrading your systems and applications in order to provide value to your organisation by balancing existing application management with new technology migration or enhancements. T/DG's Application Migration Services include upgrading existing apps to a newer version or re-engineering existing applications with new technologies.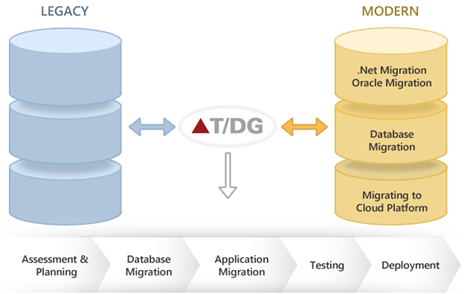 We assist businesses in making decisions about cloud legacy application migration or moving legacy applications to the cloud. Our experts perform web-enabling of the Legacy Applications by using latest technologies such as ASP.NET, VB.NET or C# and Database such as MS SQL 2005 or MS SQL 2008. Our experts provide testing, maintenance, and quality control services for Legacy System Modernization and Migration.

Why Partner with T/DG for Legacy Application Migration Services
What makes T/DG an excellent partner for legacy application migration services? T/DG provides the following benefits:
Significant boost in efficiency and productivity.

Take use of the latest technology's features, such as social networking, search integration, and more.

With our solutions, you'll get flexibility and scalability.

Get cutting-edge systems that are simple to operate and maintain.

New-age software can help you save money on your operations.

Make sure your systems are always up to date by getting regular updates.

Get access to both heritage and new technology skills.

With effective operations, you can enjoy increased security and efficiency.

Implement migration processes that are automated and require less human participation.
To find out more about our offerings in the Legacy Application Migration services domain, please contact us today. You can also send us your requirements at tdg-marketing@thedigitalgroup.com and our team will connect with you to help you get started on your journey towards seamless migration of your legacy applications.