How Process Consulting Services Offered by T/DG Can Help Your Enterprise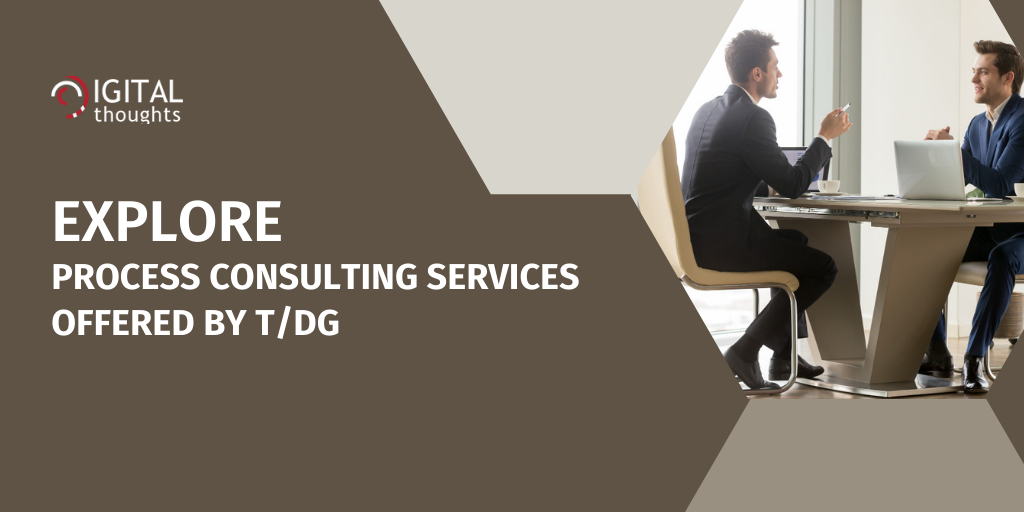 The business processes are the core of every business and the efficiency of the various business processes is what defines the success of the business as a whole. If even one of the business processes do not operate at optimum efficiency, the repercussions can be witnessed on the system as a whole. However, with businesses operating with such diverse processes, optimum management of every process can be a challenge. Also, not every business is aware of the strategies you need to implement in order to increase process efficiency. Here are some challenges that businesses face when it comes to optimum process management.
Effective information exchange between teams to aid collaboration.

Prevent employees from wasting time in repetitive assignments.

Coherence between IT and strategic business operations in spite of a drop in TCO.

Seamless document management that facilitates easy access to data.

Introduction of new products in a cost-effective manner and taking care of compliance with ever changing regulations.

Need for building effective strategies and executing new ideas more frequently to stand out from the competition.

The constantly changing market dynamics, stiff competition and evolving needs of the consumer.

Legacy systems and age-old technology that is no longer relevant.

Lack of skilled resources for implementing the latest technology.
Process Consulting Solutions for Every Business Challenge
Process consulting is the practice of streamlining an organization's processes in order to better equip it to deal with day-to-day business challenges. Process consulting services are required by organizations in order to successfully analyze, optimize, and rethink day-to-day processes in order to increase productivity and efficiency while also adding business value.
T/DG provides industry-leading IT Process Consulting services and Business Process Management (BPM) services that demonstrate deep industry expertise, extensive capabilities, and strong strategic relationships. We assist clients in examining their problems from all angles and developing new solutions that reduce risk, through our customized Process Consulting Services. We help clients in their attempts to improve their possibilities by designing solutions with execution in mind from the beginning.
Explore Our Focus Areas in Business Process Consulting
The following are the key offerings by T/DG when it comes to Business Process Consulting services.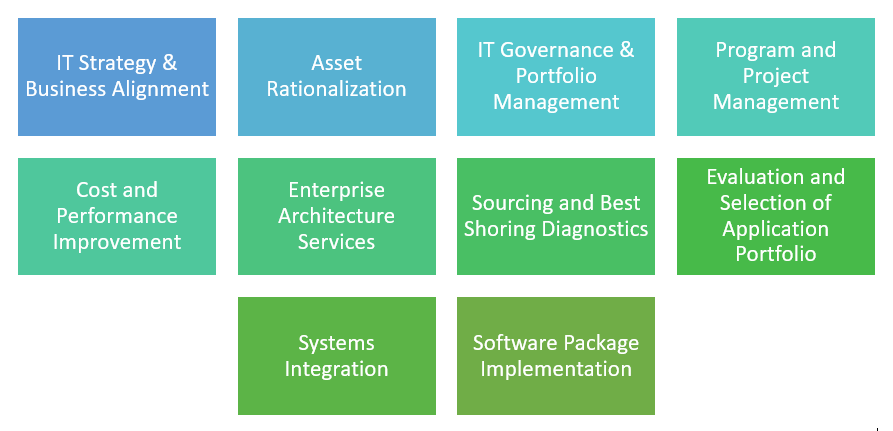 IT Strategy & Business Alignment

IT Governance & Portfolio Management

Asset Rationalization

Enterprise Architecture Services

Sourcing and Best Shoring Diagnostics

Evaluation and Selection of Application Portfolio

Cost and Performance Improvement

Program and Project Management

Systems Integration

Software Package Implementation
Why Partner with T/DG for Business Process Consulting Services
Here are some of the advantages for you when you choose Business Process Consulting services by T/DG
Enterprise integration across networks with connected applications and operating platforms for increased responsiveness and productivity.

Customized consumer and enterprise applications at a low cost and with a shorter time to market to help you obtain a competitive advantage.

Customer data is used to align expectations with products and services, and customer values are understood, resulting in world-class outcomes and high levels of customer retention.

Cost savings can be realized by outsourcing non-core, labor-intensive operations to a reputable services provider with a global footprint and reinvesting the savings in new technologies and business initiatives.

Best practices are quickly implemented across all enterprise and line-of-business applications.
To find out more about our business process management consulting services, please contact us today. You can also send us your project specifications at
tdg-marketing@thedigitalgroup.com
to get started with your business process management journey today.