Infographics Blog on Business Travel Statistics You Should Know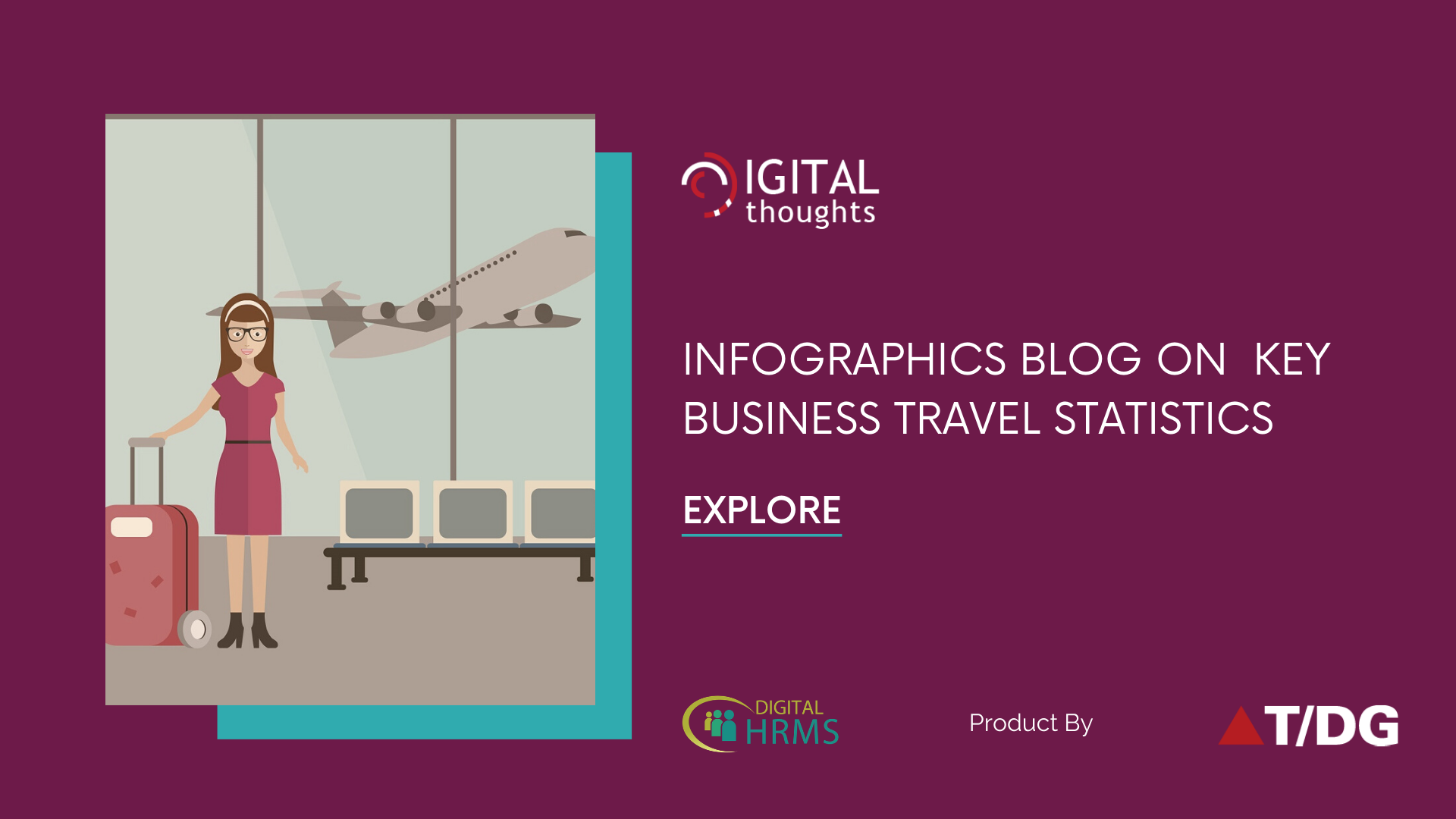 Did you know that 1.3 million people travel for business every day in the US alone?
This shows that business travel comprises a major share of the global travel industry. Every day, millions of people travel to various parts of the world for business purposes, which could be a market visit or meeting a client. As more and more enterprises go global, with offices in different cities of the world, business travel will continue to be on the rise.
Here we shall look at 15 key statistics on business travel that highlight how it is one of the fastest growing domains and is here to stay.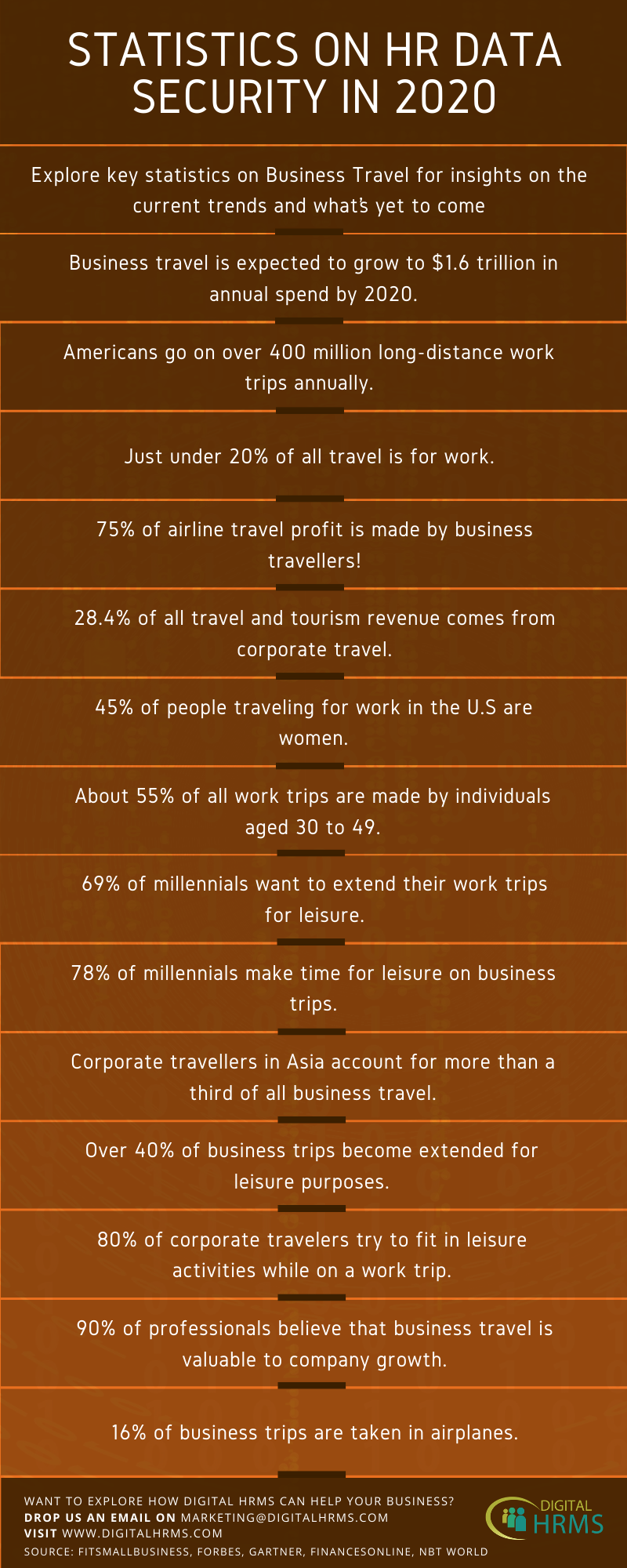 The above infographics tells us how business travel is all set to grow exponentially in 2020 and beyond. In such a scenario, it can get quite challenging for businesses to manage it all. This calls for an advanced automated travel management platform that makes it easy and Digital HRMS is an example of such a platform.
Digital HRMS is an integrated modular HR software that offers a dedicated module for business travel management. The travel management system of Digital HRMS comes with the following features:
Provision for employees to raise travel requests on the platform

Transparent monitoring of travel requests with ease




Quick sorting of existing requests




Provision to define travel types, purpose and date




Provision to view a list of travel requests and their status




Provision to raise requests for the team




Quick and detailed reports on the travel requests of employees



Digital HRMS allows users to create travel requests by defining the travel type, purpose and date on the platform and view a list of raised travel requests. There is also a provision for the manager to raise requests for the team. Users can visit the Reports section of this module to generate detailed reports on their travel requests and view history of requests. The platform also allows users to search for reports using different parameters, such as Request Status, Travel Purpose, Travel Type, Bill To, and more.
Want to explore how Digital HRMS can help your business makes it easy to manage travel requests?
Visit our website
www.digitalhrms.com
or drop us an email on
marketing@digitalhrms.com
and our team will get in touch with you.