Infographics Blog on Facts to Know about Cybersecurity in 2020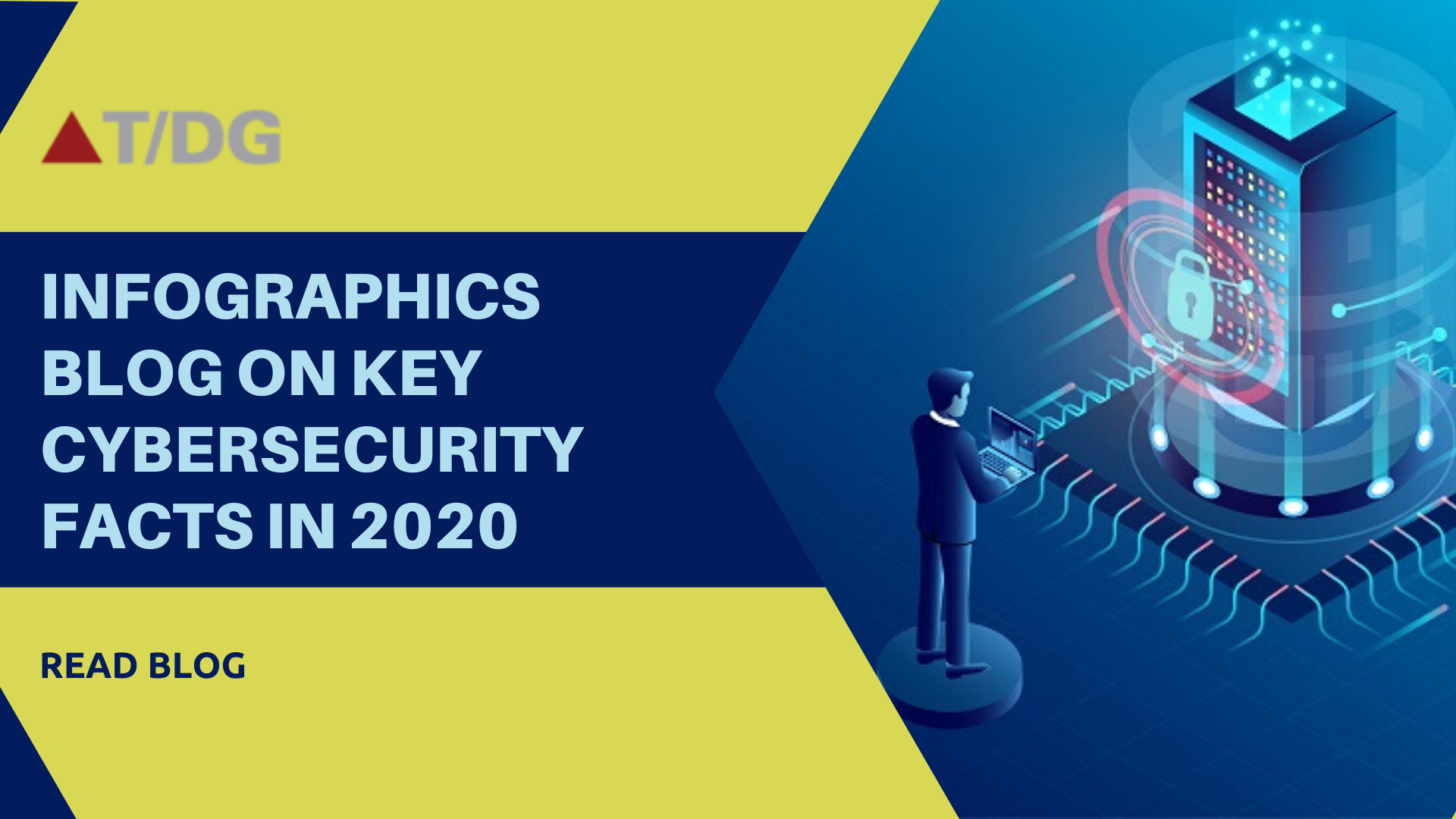 Cybersecurity is a growing threat to enterprises and businesses alike, in a world that is increasingly going digital today. One look at the alarming statistics on the staggering number of data breaches taking place today, makes one realize the seriousness of the situation, and the significance of advanced cybersecurity for ensuring safety of data and information.
In fact, the issue of threats to data is so grave that it has emerged as one of the biggest challenges for enterprises today. What's more, the insights on the data security practices of organizations across the globe, has revealed startling facts about the lack of advanced security measures as a common problem faced by many enterprises.
Refer to the infographics below for key statistics you should know about cybersecurity today.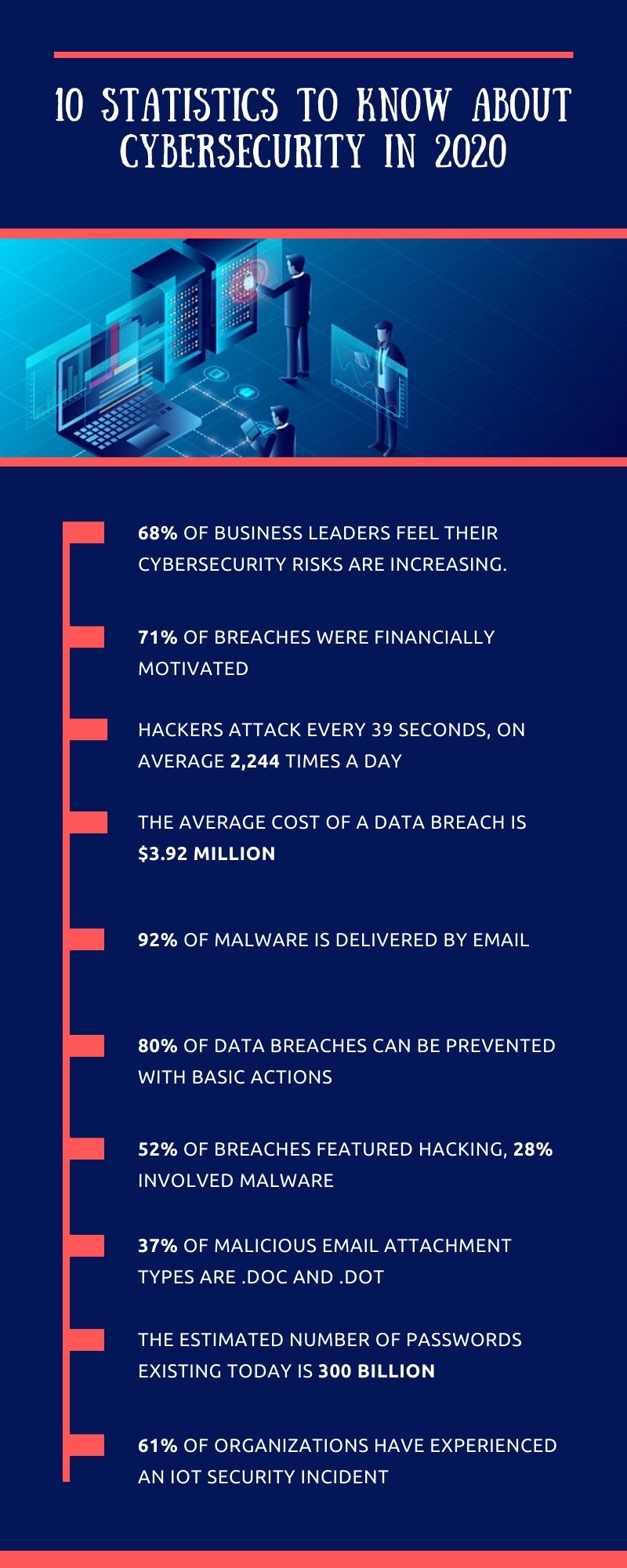 In addition to the statistics in the infographics, here are some that hold true for cybersecurity today.
The money invested by enterprises globally on cybersecurity, will rise in 2020 and it is likely to surpass the investment made in software products.

Cyber insurance will become a buzzword as organizations make efforts to up their game in the domain of cybersecurity.


The focus will shift to Cloud Security as more and more organizations are moving to the Cloud.

Companies will embrace Identity as a Service (IDaaS) to help bolster cybersecurity management.

IoT will be highly prone to data threats and attacks in 2020.

So, as the threat to enterprise data security is on the rise in 2020, there will be serious efforts by the organizations to develop a security culture to address gaps in their process and approach to data security. The treats might be on the rise, but organizations across the globe are determined to win the battle against security threats with success.
Want to explore how the data maintenance and security services of T/DG can help your business? Click here for more info or drop us an email on tdg-marketing@thedigitalgroup.com and our team will get in touch with you.