Infographics Blog on Key Employee Payroll Statistics 2020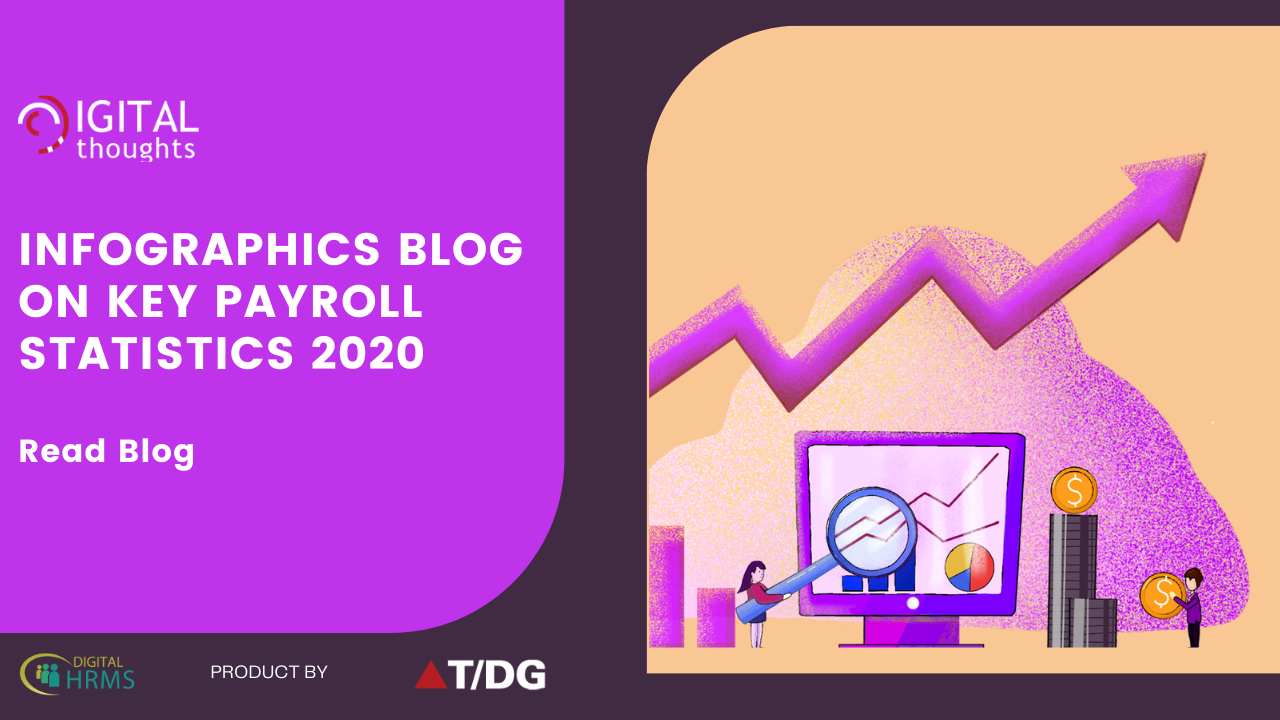 Managing employee payroll is one of the key functions of the HR department. The payroll is important because timely processing of payroll is one of the biggest factors behind employee engagement and employee morale. On the other hand, discrepancies in payroll processing can go a long way in negatively affecting employee morale.
Even today, many organisations are processing payroll using the age-old paper-based manual process, which results in errors and discrepancies, not to mention the enormous time and efforts involved. This often leads to delay in employee salaries, causing employees to feel underappreciated and undervalued. This in turn, leads to drop in engagement and productivity levels. After all, engaged employees are reportedly 87% more productive than their disengaged counterparts.
The infographics below showcases key statistics on payroll management in enterprises today.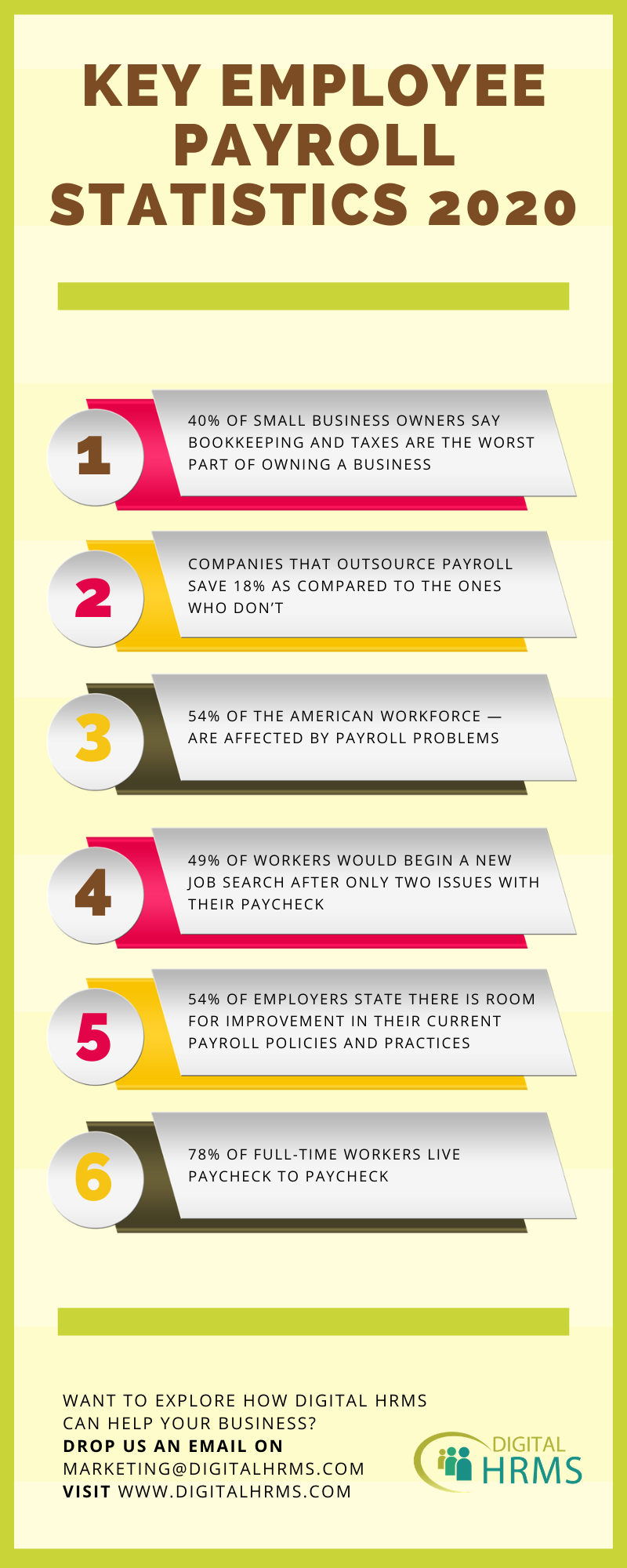 The above statistics indicate that the payroll processing is crucial to the success of enterprises today. Given below are a few tips to help enterprises streamline the process of payroll management.
If you own a Startup, make sure you have your Employer Identification Number (EIN) to file payroll taxes of employees.
Decide on the frequency of pay and the type of salary (hourly or monthly basis)
Ensure compliance with wage laws to prevent issues
Invest in a payroll management software to increase the efficiency of payroll processing and to eliminate errors
Draft a payroll policy for your organisation
Track the attendance, leaves and working hours of employees carefully to eliminate discrepancies
Keep systematic records of payroll processing for quick reference
Payroll processing can be effective if the organisation takes the right approach. If implemented successfully, it can help organisations retain the best talent and prevent attrition.