Infographics Blog on Key Statistics for HR to Keep Pace with a Mobile Workforce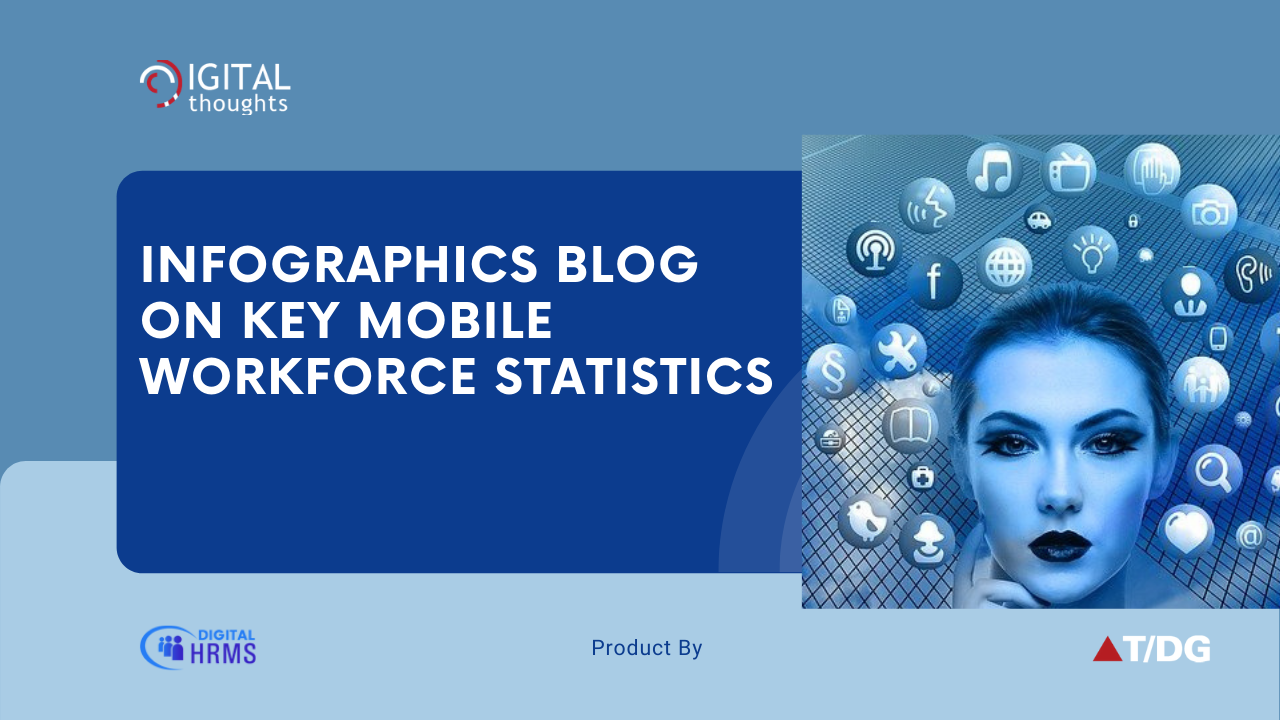 Did you know that the mobile workforce is projected to reach 18.7 billion people by end of 2020?
This is data from the Enterprise Mobility Trends Report by Clear Bridge Mobile and it indicates that close to 50% of the global workforce will comprise of employees who work on the go. So, is the HR department in enterprises today ready with an effective approach to manage an increasingly mobile workforce?

Interestingly enough, the pandemic has made us realize that the conventional office environment might not be the only effective way to work. Enterprise today have figured out that employees can be equally or even more productive when working from beyond the office premises or even while working on the go. Enterprise mobility is the future and working from one's own device is what we can safely term as the "new normal". The infographics below presents key statistics on mobile workforce.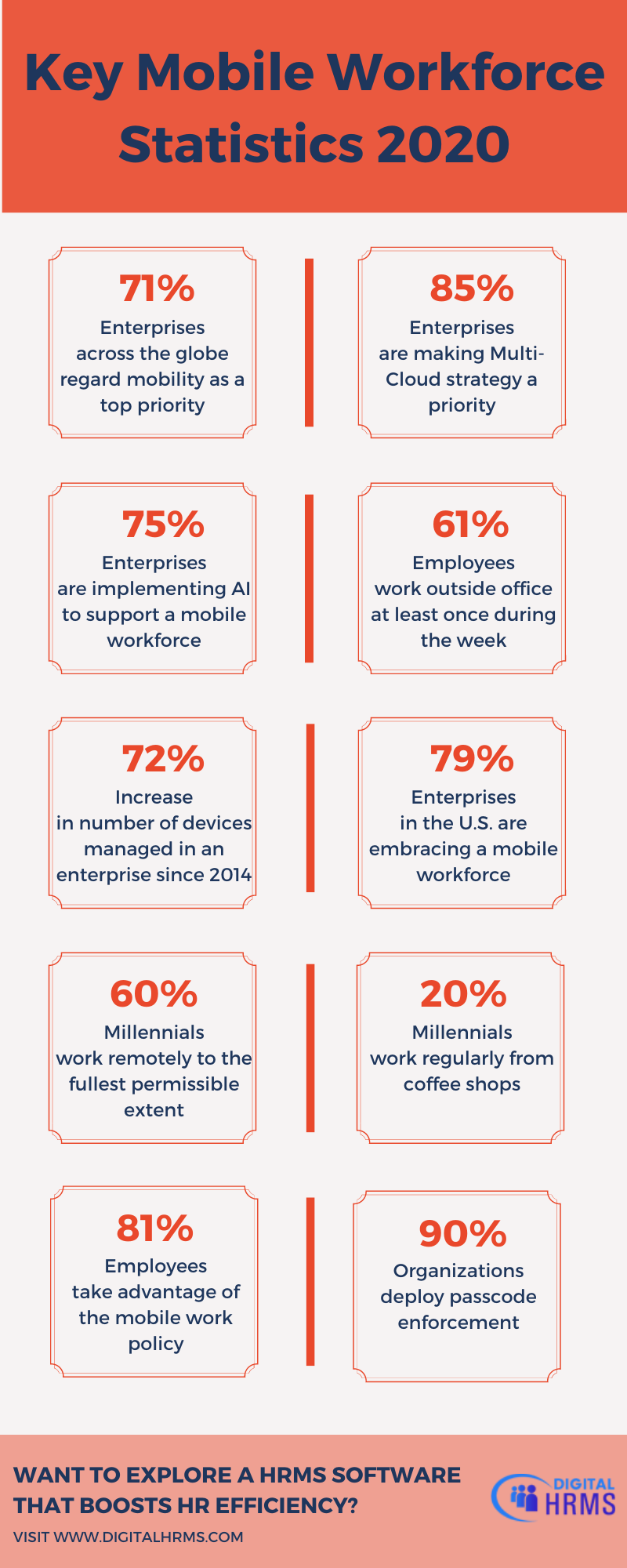 So, we see that millennials are increasingly preferring to have the flexibility to work from anywhere and given the fact that millennials are a significant part of the workforce today, mobility is the way to go.

The new age HR software is designed to help the HR department keep pace with the increasingly mobile workforce. Let us have a quick look at how
Digital HRMS
, an advanced HR software that is available On-Premise as well as on the Cloud, has the right set of features to help HR department in this regard.
Automated attendance tracking through a Punch-In and Punch-Out functionality that allows employees to register their attendance once they start their workday and sign out at the end of the day. This is an effective way to track the exact working hours of the employees.
Provision for the employees to log their tasks and working hours on the Digital HRMS platform to help the HR and the managers to keep a tab on which resource is dedicating how many hours on a project.
Remote recruitment and onboarding functionality ensures the hiring process to find the best talent is not affected by the fact that people are working remotely.
Online training management with Digital HRMS ensures employees are never too far from developing their skills and learning new concepts, even if they are not present in the office premises.
Digital HRMS offers employees the provision to schedule online meetings on platforms like Zoom, making it easy for mobile employees to stay connected and collaborate with ease.
Easy access to reports allow employees to analyze various factors, like leaves, working hours, etc.
Employee self service module of Digital HRMS ensures employees can perform administrative functions themselves even on the go, without too much dependency on the HR.
Want to discover more about how Digital HRMS can help your HR department manage a remote and mobile workforce better?

Visit our website
www.digitalhrms.com
or drop us an email on
marketing@digitalhrms.com
and our team will get in touch with you. Now, get Full access to Digital HRMS Free for 90 Days. Available for Limited Period only.
Source: Statista, Glassdoor, Forbes, Wire19