Infographics Blog on Software Testing Statistics in 2020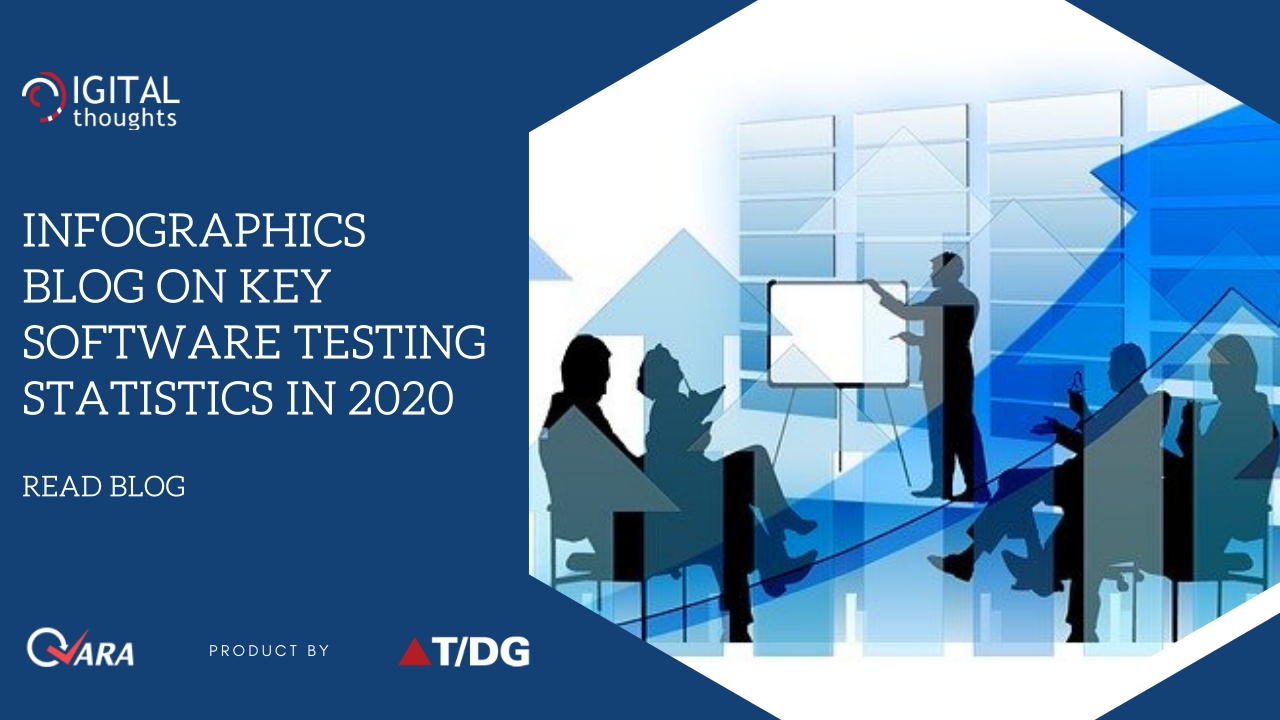 This is the era of digitalization that is fuelled by rapid advancements in technology. Today technology has emerged as the biggest factor behind the success of enterprises. With technology, enterprises have successfully introduced the concept of automation of business processes, resulting in increased efficiency and productivity. The domain of software testing has also immensely benefited from the advancement of technology and today the process of software testing has come a long way from what it used to be around a few years ago.
The infographics here showcases a handful of statistics on software testing today. It will help you get an idea of what software testing is and the trends that are currently ruling the domain.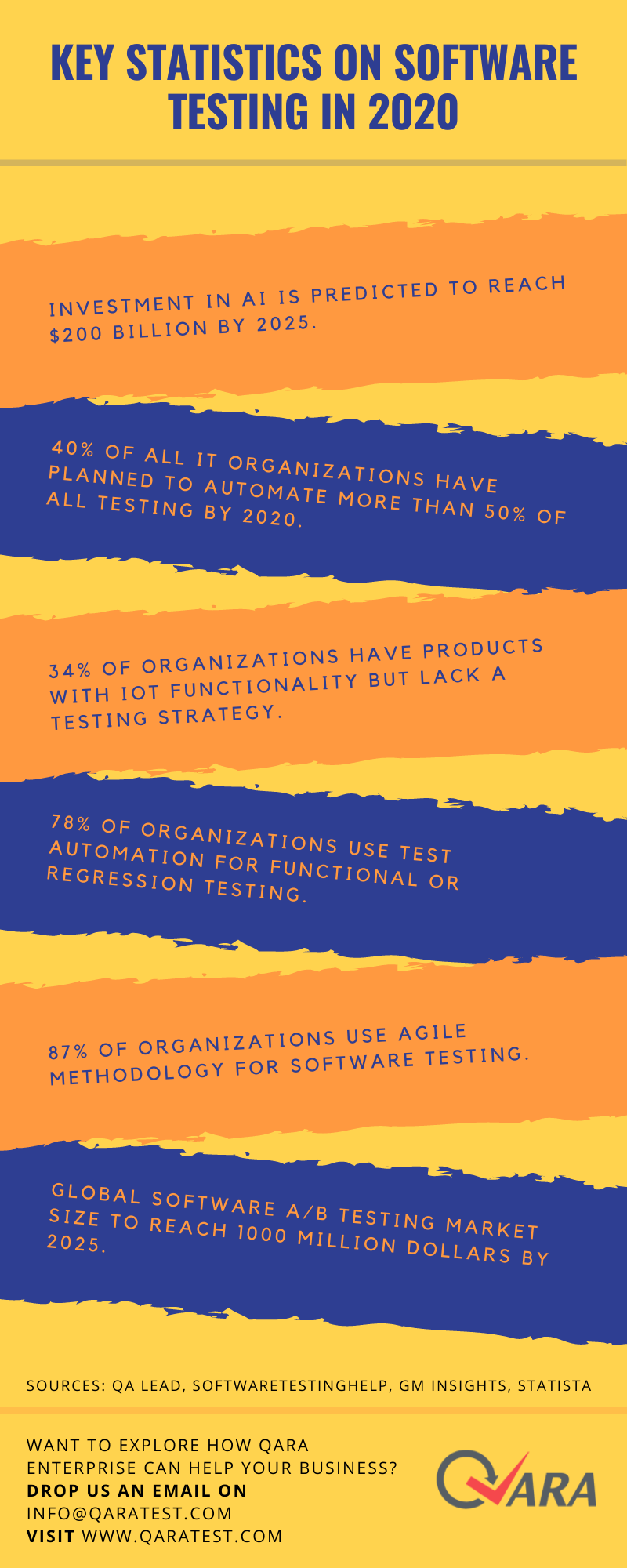 So, we see that the following are the top trends in the domain of software testing today.
1] Test Automation
Test automation has been one of the biggest breakthroughs in the world of software testing and it is here to stay. The rise of Agile and DevOps implies that test automation is the future of testing.
2] Artificial Intelligence
Artificial intelligence (AI) is also going to have a major influence on the domain of software testing in the near future. Use of AI will boost testing speed and increase efficiency of the testing process significantly.
3] Mobile Testing
As the global smartphone market continues to expand at an exponential rate, mobile applications will continue to rise in number. As more and more mobile applications are developed every day, mobile app testing will be the future.
4] IoT Testing
Internet of Things (IoT) is one of the biggest buzzwords today and it is only going to get better in future. This will call for the need to test the functionality of IoT devices.
5] Big Data Testing
Data is already the biggest driving force behind the success of enterprises today and this will be the scenario in the near future as well. This calls for big data testing, making it one of the trends to look for.
So, that was about the key statistics on software testing along with the biggest trends to watch out for in the domain. As software testing continues to evolve, the new age test automation tools will help enterprises and QA teams meet the changing goals with success.