Key Elements of a Recruitment Management System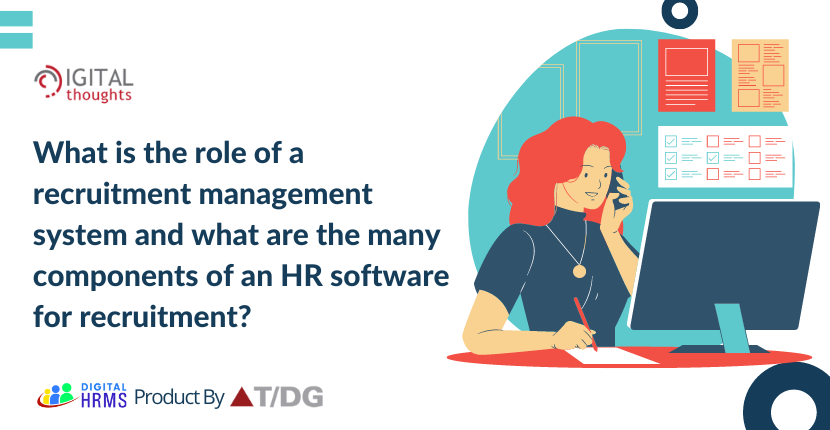 If you've worked in recruitment for any length of time, you're aware of how system development and simplification can help you make more placements and improve your recruiting cost. This is where the recruiting management system comes in. Technology has had a significant impact on the recruiting market over the last several decades, as most of you are aware. Technology has changed workforce patterns and opened up new and exciting possibilities for
developing a recruitment management system
to boost output and billings.
The management of the fundamental roles and responsibilities of the recruiting and selecting process is referred to as recruitment management. This process entails locating, selecting, and recruiting qualified candidates for an organization's open positions, whether permanent or temporary. The five essential components of an
online recruitment management system
, as well as the role your recruitment management system package plays in each, are listed below:
What sources do you use to locate the finest candidates? How do you go about finding the top candidates? You might already have them in your database, or you might find them on LinkedIn. How can you get them into your recruitment management system database if they're on LinkedIn? How do you get them in if they're somewhere else? Data entry into your recruitment management system should be simple.
Your website and HR software converge here. That's because you may utilize a job board integration to publish open positions on your website and then publicize them, including through social media platforms (like, once again, LinkedIn). What about your software for recruiting? It should, however, be linked to your website's job advertising board so that information can flow effortlessly from point A to point B. Do you see what I mean?
What function does a recruitment management system play in candidate screening?
What will an application tracking system (ATS) achieve for you? Examining resumes, determining relevant backgrounds and experience, analyzing capabilities, and scheduling and conducting phone interviews are all part of the job. These are all things that an ATS embedded into your recruitment management system should be able to help you with. Not only that, but you should be able to complete these tasks in a timely manner. Because the recruiter who delivers the best prospect first gets the prize—that is, the placement prize.
Do you have a simple and adaptable recruiting and talent management strategy for moving candidates through the placement process using your HR software? Is there a pipeline for sorting and positioning prospects correctly? The front-runners should have emerged by now. There should be no doubt in your mind about which prospects deserve to be considered by your customer. We're getting close to the end of the process, and now is not the time to make mistakes.
It's all about having the right information at the right moment, just when you need it, with a recruitment management system. This is most evident at the conclusion of the procedure. In your HR software, you have applicants in play. They're interviewing your customers. Offers are being made and taken into consideration.
Management recruitment does not have to be complicated. There's no reason to make the job of recruiting any more difficult than it currently is. After all, don't prospects and clients already make things difficult for you on a daily basis?
The key is to do your study and get the best recruitment management system offered by a leading HR software –
Digital HRMS
for your company. Get in touch with us for 90 days
free trial
and a
demo
.