Overcoming the Challenges of System Integration with New Age HR Software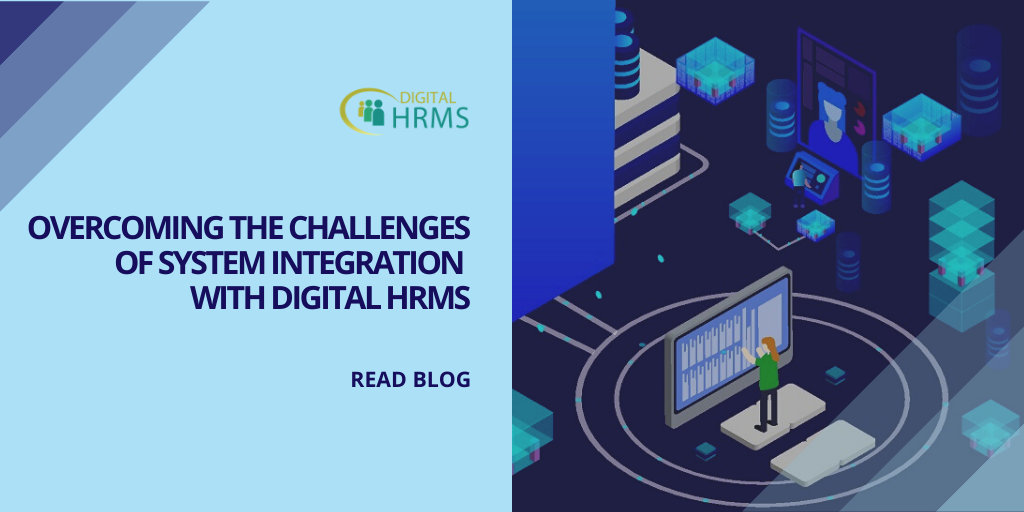 The HR software needs data from the ERP software and other business applications in order to create analytics reports that help businesses take informed decisions concerning the business as a whole. A persistent gap in this integration can affect the performance of the HR software as it can no longer be used effectively in business areas outside the HR domain.
The ERP system in Enterprise serves as the hub of all data pertaining to the primary business processes and this data is often required for combined analytics. This calls for seamless HR data integration with ERP systems, making it one of the prerequisites of successful data driven business operations.
According to a survey by NVP, only 37% of Enterprises are successful in the utilisation of data from the ERP systems through seamless
HR data
integration.
In the absence of a reliable
HR data
integration process, the enterprises are required to manually collect and transfer data from the ERP system into the HR Data Analytics system. Not only is this a time-consuming process, but also leaves a very high probability for errors. When it comes to enterprise data and the immense potential it holds, errors can be damaging to the overall purpose of data analytics.
So, what is the solution?
Well, the solution is a new age HR software that has built-in API for seamless integration with the existing ERP system in the Enterprise.
Digital HRMS is an example of an HR management platform that is highly adaptable and readily integrates with a company's ERP systems, saving time and efforts of the employees and also eliminating the possibility of errors in the data.
With an HR software like Digital HRMS that is designed for seamless integration, there are new avenues for the Enterprise to explore when it comes to analysis of data from multiple business areas, some of which are as follows:
Financial accounting

Management Accounting

Product lifecycle management

Inventory management

Project management

Since the new age HR software has powerful analytics, Digital HRMS can be of immense use for enterprises to create reports with the data from multiple business areas, in just a few clicks.
In addition to the ERP systems, Digital HRMS also has the capability to integrate with third party software applications, including applications for individual functions like payroll. It makes this possible through a highly reliable application programming interface (API) which builds a connection between Digital HRMS and other software application, for seamless data exchange.
There can be multiple purpose behind the integration of multiple applications, the primary one being the unwillingness of an enterprise to let go of a software they have been using for quite some time as they are familiar with it.
Digital HRMS is a new age HR software that offers dedicated modules for every HR function and is an independent software in itself when it comes to complete management of HR functions. However, Enterprises always have the option to pick and choose the modules they need to build their own customised HR software. This way, they can get the best of both worlds, because the integration with other applications is an aspect that is taken care of by Digital HRMS.