Streamline the Management of Your Assets with an Efficient Employee Asset Mapping Tool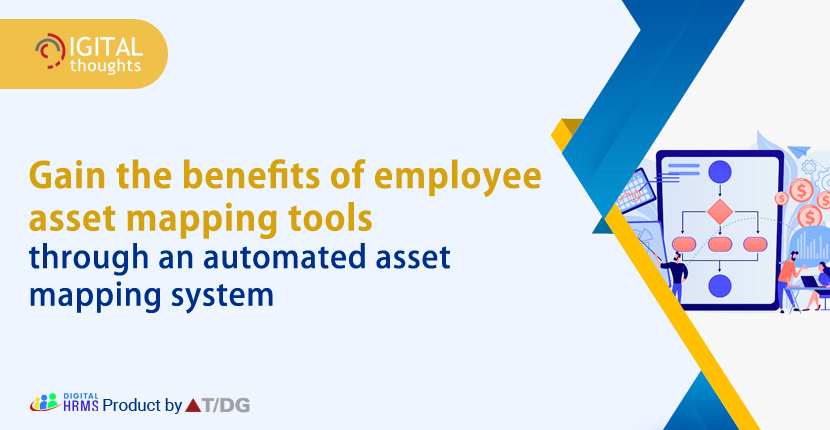 What Are the Potential Benefits of a System for Employee Asset Mapping Tools?
IT infrastructure networks have gotten to a point of compounding complexity that is hard to manage without the right mapping approaches. They are composed of several levels, from central components like data centers to auxiliary items like access points. Employee asset mapping systems go beyond simply compiling inventory to document, track, and manage every IT asset.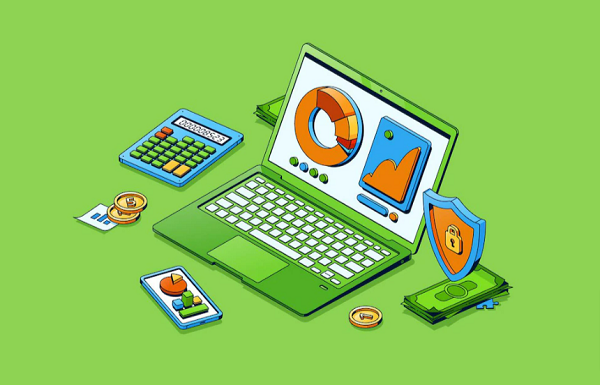 What Are the Principal Advantages of Employee Asset Mapping Tools?
Employee Asset Mapping Tool Benefits
1. Offers a Single View of All IT Assets
You have complete insight into every system used by your business thanks to employee asset mapping system dashboards. When deciding on an IT strategy and asset acquisitions, IT asset reports provide data that may be used to influence the choice.
2. Improves Data Protection
The ability to see every device gives IT administrators the ability to identify technological weaknesses that can endanger their business. If these businesses had employed IT asset reports, they may have learned about outdated, insecure operating systems or apps on their networks. Companies that lack reliable asset reporting place themselves at a higher risk of hacking. It's probable that untracked IT equipment isn't properly protected. One of the main advantages of employee asset mapping systems is this.
3. Offers reports on software licenses
Companies must manage and track their software licenses if they want to avoid unforeseen costs and penalties from software audits. Asset mapping management system best practices state that organizations should develop and implement a software acquisition plan so that software licenses can be traced from the moment they are purchased until they are canceled.
Companies must manage and track their software licenses if they want to avoid unforeseen costs and penalties from software audits. According to asset mapping system management best practices, organizations should develop and implement a plan for buying software so that licenses can be traced from the moment they are purchased until they are discontinued.
However, it could be challenging to map software installed in the data center to software licenses since licensing models and SKUs are substantially more complicated. Additionally, software developers often alter and modify them. To maintain licensing models and SKUs current, external sources should be included in an employee asset mapping system.
4. Indicates the status of each IT asset
Employee asset mapping tools track an IT asset's status over the course of its life. A laptop, for instance, is noted as "bought" in the employee asset mapping management platform when it is obtained. Once it has been delivered, the asset's lifetime status will be changed to "shipped". To the list of lifecycles, statuses like "received," "assigned," "available," and "disposed" would be added.
When distributing IT assets to staff, administrators may be far more effective by keeping track of the asset's lifespan. The IT asset lifecycle report, for instance, might indicate whether a laptop is accessible in the case of a new employee who wants one.
5. Streamlines Requests for IT Assets
Often, all non-IT departments of a corporation must get IT services from IT departments. If demands for software and hardware are satisfied by IT administrators without IT asset management, the organization will almost likely pay additional costs.
By delivering asset reports that highlight the hardware that is already available, employee asset mapping management systems may help cut down on pointless hardware expenditures.
Software administrators can create automated installation processes that enable the use of software packages. This procedure would include a step where the relevant software licensing would be linked to the consumer. The employee asset mapping system's software licensing tracking feature will make sure the business is ready in the case of a software audit.
The
Asset Mapping Module
of the
Digital HRMS
allows the business to link its assets to the personnel to whom they have been assigned. The Set-up Masters tab in Admin Configuration may be used to specify the assets. This makes it simple for HR to keep track of the assets that have been allocated and to check the Asset Mapping Database as needed for quick access to information on asset management throughout the firm. Find more details on our website at
www.digitalhrms.com
or you can also send us an email at
marketing@digitalhrms.com
, and one of our representatives will contact you.