The Time Tracking System Offered by Digital HRMS is Suitable for Monitoring Employee Attendance and Increasing Productivity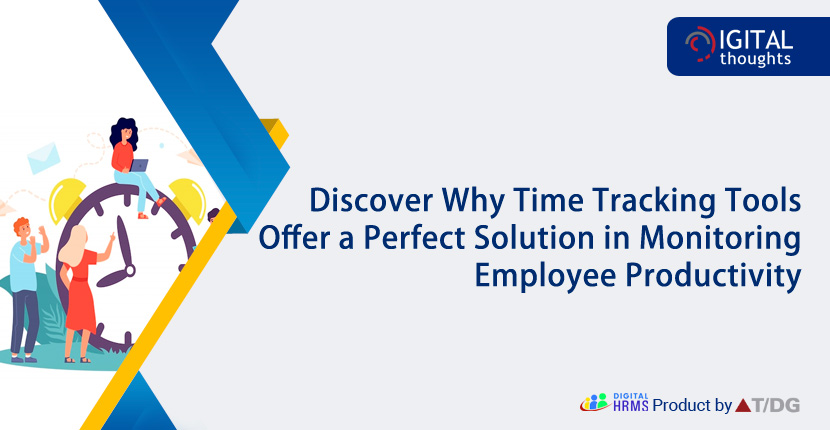 One of the most important and challenging tasks for the HR department is tracking attendance. Managing attendance in today's firms with hundreds of employees may be difficult, especially for those workers who must perform their duties away from the office. Moreover, the present condition of remote work has added to this difficulty as all the workers are working from distant places and therefore the firms require an efficient employee time tracking system that never fails.
Thanks to modern HR software, we can track attendance automatically using a sophisticated mobile app. An HR software platform featuring a cutting-edge mobile app for Android and iOS users is the Digital HRMS.
Time and attendance are the highest used HRMS function by employees in any business and the time tracking system offers way more than a punch clock. Most time and attendance modules will enable managers to line schedules, track hours worked, manage time without work, and feed all the relevant data directly to the payroll module monthly. And with the rising impact of mobile and contingent workers, having a mobile system that will be accessed anywhere certain benefits.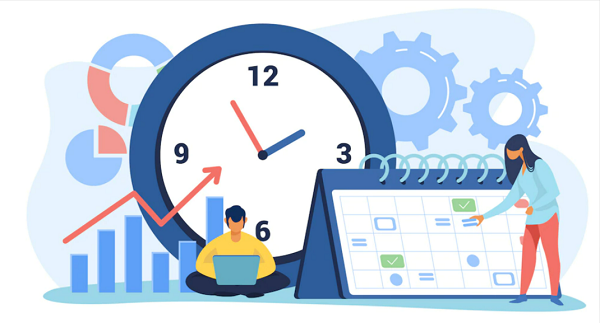 Below are the 3 most useful benefits of the time tracking system
1. Flexibility in management:
There are numerous variations in employee terms and conditions, contracted hours, and rates of pay in even a tiny low workforce, the software is a boon to managing the complexity. Workers within the field can enter wherever they'll be, and supervisors out of the office can monitor employee locations and do scheduling from a distance. Whether it's tracking the working pattern of a mobile employee, or management of the identical at a distance by a mobile supervisor, no matter who is 'on the road' or out of the office, a mobile app can make it as easy to manage time and attendance because of the days when everyone would be engaged on the identical premises.
2. Employee self-service:
For the off-premises employee, a mobile app means HR will view their employees' timesheets and schedules from anywhere in the world. The HR will check the balance of hours worked, the remaining paid time without work entitlement, or the level of sick absence taken by the employees. A mobile app gives the workforce the data they require after they want it, and wherever they need it. And while it's not exactly an employee self-service feature, geolocation capability not only enables a manager to watch the worker, it also offers the worker a degree of security and traceability should anything unfortunate or unforeseen occur.
3. Accuracy:
An HRMS mobile app means time and attendance information is more likely to be entered in an exceedingly timely fashion, and be more accurate. Differing hours and rates of pay present no problems, and this successively ends up in fewer errors thanks to the automatic calculation of payroll and overtime payments. We all know that there are few circumstances more certain to cause employee wrath than mistakes in compensation. Therefore, through greater accuracy and removing the maximum amount of human error possible, a time and attendance mobile app contributes to employee satisfaction.
Why Digital HRMS is the most suitable app offering a time tracking system on Mobile
Every organization today has employees based in different geographical regions, with some of them even working remotely. This can occasionally imply that controlling staff productivity is difficult. Employers may monitor employees' working hours and manage their productivity using an automated method thanks to Digital HRMS.
You can manage work hours and productivity of employees with ease through the Digital HRMS time tracking tool. The following are the main advantages that businesses get when using an automated time tracking tool offered by Digital HRMS for remote employee attendance tracking.
The productivity of the workforce grows.
Real-time attendance tracking becomes easier for both the employee and the business.
Transparency in the management of employee attendance.
Real-time monitoring is done on employee productivity.
Designed to help businesses of all sizes.
It is quite useful to look for buddy punching and inappropriate work hours.
Reports in great detail for easy staff attendance tracking.
Key Features of Time Tracking System by Digital HRMS
The following are the key aspects of the Digital HRMS's Automated Attendance Tracking capability.
Controlling staff attendance at several places all around the world.
The total number of hours worked by an employee is viewable on a daily, weekly, or monthly basis as well as on certain days.
Easily facilitates Work from Home and Attendance Regularization requests.
paperless attendance management increases openness.
Employees may create comprehensive reports on working hours, time-in and time-out, leaves, and other issues for simple and rapid analysis, together with HR and Admin.
Functionalities of Time Tracking System offered by Digital HRMS
The employee can submit their daily or weekly work records under the TimeSheet tab. To keep track of the job they accomplish, the employee must input tasks completed along with the date and time.
Under TimeSheet Digital HRMS offers 4 functionalities for Time Tracking
View Status
View or give Approval
Export Data
Generate Reports
In a world where even, a little organization might need employees scattered across the country, or perhaps the globe, acting from offices, coffee shops, trains, or automobiles, a mobile time and attendance app that permits the worker (and his or her manager) to hold the system with them wherever they're going is simply a boon.
Employees may effortlessly register attendance from remote locations owing to the Digital HRMS mobile app's time tracking tool. Are you curious as to how an automatic time tracking system operates? It is due to the amazing geofencing solutions offered in the mobile App.
Our team will contact you if you visit our website at www.digitalhrms.com or send an email to marketing@digitalhrms.com.