Utilize text analysis services powered by Retina API to extract meaningful data and increase productivity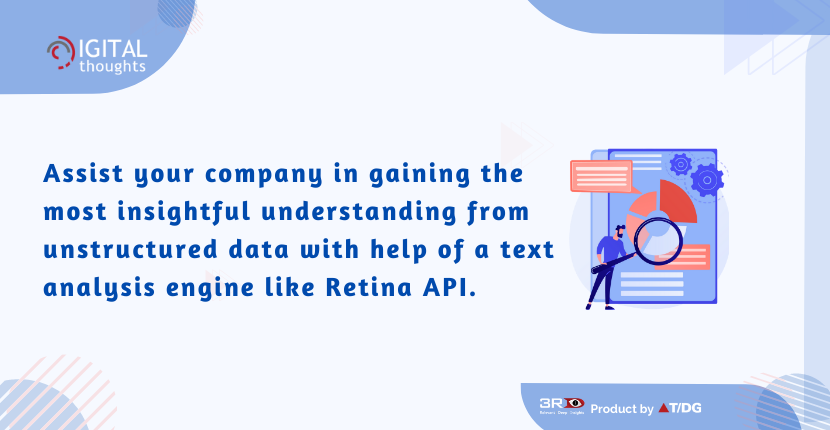 Text mining is something that every company needs today in a time when businesses are having trouble managing the massive amounts of enterprise data. Text mining solutions can aid businesses in streamlining data management and analysis while also maximizing the use of data by utilizing its potential for increased revenue. It is a fact that enterprise data is a goldmine of insights that can help enterprises make informed decisions to propel business growth and gain the competitive edge.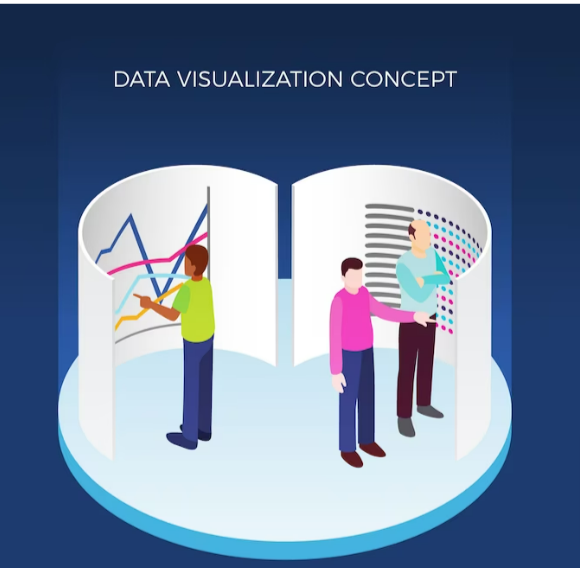 Text mining, also known as text research, includes sentiment analysis. Text analysis services use a combination of statistics, natural language processing (NLP), and machine learning to find and extract subjective information from text files, such as a reviewer's feelings, thoughts, judgements, or assessments about a specific subject, event, or company and its operations as mentioned above. This type of analysis is also referred to as affective rating or opinion mining (with a focus on extraction). The terms sentiment classification and extraction are also used by some experts of text analysis services. Whatever the name, text analysis services or sentiment analysis services, their objective is the same: to ascertain a user's or audience's opinion of a target object by studying a sizable amount of text from numerous sources.
The Retina API can process any kind of text, independently of language and length through semantic search solution. Because of the core engine's high computational efficiency, you can process terabytes of data a great deal more quickly than with other approaches.
The purpose of the modern text analysis services is to assist businesses in obtaining hidden insights from their sizable and continuously growing amounts of unstructured enterprise data. These semantic search solutions are loaded with powerful tools that can extract the most nuanced insights from business data.
A text analysis service, 3RDi Search provides a full range of products for all your enterprise search requirements, including best-in-class solutions for Content Discovery, Semantic Enrichment, Governance, Analytics, Relevancy Management, and Automated Testing. You still have the freedom to pick and choose solutions based on your unique requirements, even though the entire stack can help your business by reducing costs and increasing revenue. The text analysis service, 3RDi Search has every text mining feature you could possibly need to use data to your advantage when making business decisions. Know more about
the next level of text analysis with Retina API of 3RDi Search
.
Retina API is 3RDi Search's text analysis and natural language processing (NLP) engine. You can use it to cut through unstructured content and find secrets that power a better search experience. It can be integrated with your personal (and legacy) vocabularies and comes preconfigured with a comprehensive set of thesauri and taxonomies. You gain access to a ready-to-use yet adaptable semantic enrichment that can be quickly tailored to any particular domain with tis text analysis service.
Features of Text Mining Service Powered by 3RDi Search's Retina API
We'll quickly review the features of the Retina API, the text analysis API used by the 3RDi Search text analysis platform, in this section.
Data Analytics
Relevancy Management
Semantic Search & Analysis
Content Integration
Research Case Management
Would you like to learn more about how an advanced enterprise search platform like
3RDi Search
, backed by a text analysis service like Retina API, can assist your company in gaining the most insightful understandings from unstructured data? Visit
www.3rdisearch.com
, watch the product video for 3RDi Search, then send us an email at
info@3rdisearch.com
, and a member of our team will contact you.