What are the Essential Business IT Solutions for Effective Functioning of Corporates?
Business IT solutions are the application of business and technological knowledge to aid organizations of all sizes in the development, administration, enhancement, and accessibility of information and business processes. These services are managed for companies across industries mainly by specialized teams with proven IT or computer science backgrounds. The IT services and solutions team may be made up of internal teams or external IT teams, depending on the sort of company.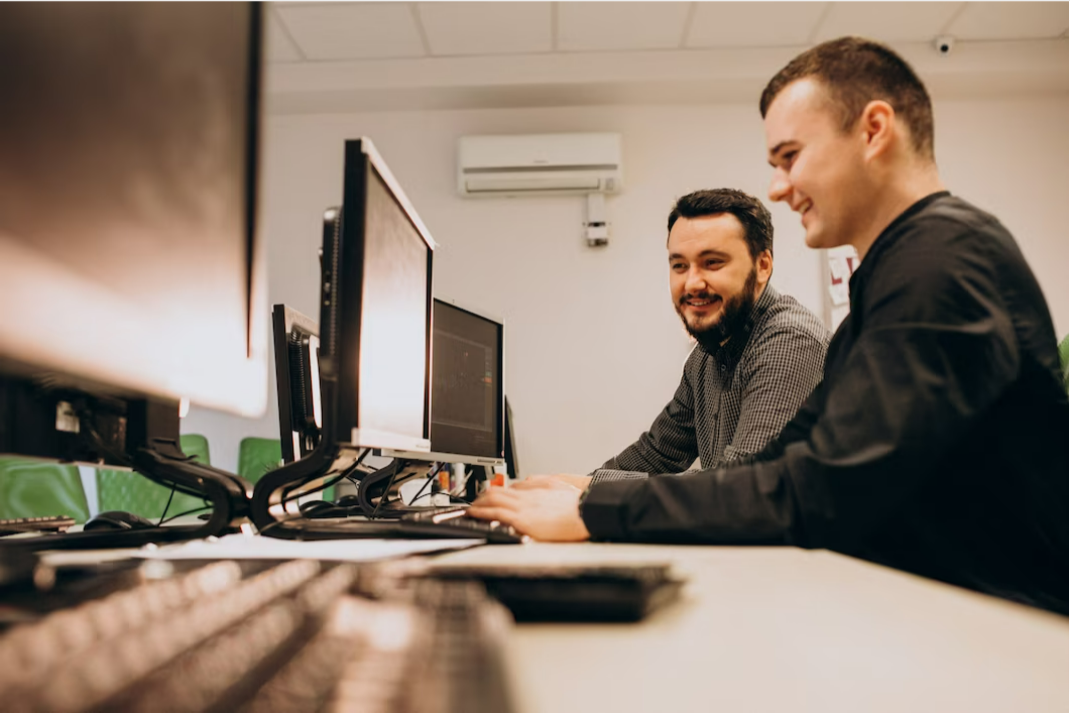 It's easy. The power of information technology is a necessity for every company in the globe. The Fourth Industrial Revolution is being driven by IT services and solutions, which are its foundational component.
Any company, regardless of size, needs effective Business IT solutions and tools to increase productivity. Whether using the advantages of in-house IT employees or outsourcing technical assistance, strong and dependable IT services help companies remain competitive. Because of this, it is crucial for companies to stay current on technological advancements and focus on routinely updating their existing computer systems. We will discuss the top managed IT services for businesses in this blog.
We should define it first before we can continue assisting you in choosing the best type of IT company support.
Software Development Services
Services for the creation of software that are all-inclusive, including testing, development, and worldwide support. Globally, businesses are struggling to keep up with the complexity and mounting demands brought on by customer behavior shifts, creative challenges, technological advancements, and business rivals. The Digital Group is equipped with the necessary skills and knowledge to offer businesses complete custom software development services and solutions, including product initialization/prototyping, product development, product reengineering services, product testing, and round-the-clock global support.

Software Testing Services
Testing the quality of desktop, mobile, and web applications with an emphasis on automation, speed, and procedures. Today's businesses emphasize quality in order to create goods that meet the standards of their customers, and this is also true of software development. Organizations must now implement quality models due to the rising demand for "high quality" software goods. Active Quality Testing is now more important than ever. Software development companies look for solutions that enable them to release high quality, bug-free software in the shortest amount of time in order to make an impact and stick out in an increasingly competitive market. Customers today expect goods to be implemented and updated quicker than their rivals, that is, in a brief amount of time and with no flaws.

Managed Infrastructure Services
Effective administration of the infrastructure, including data security assessments, VAPT services, catastrophe recovery, etc. It can be time-consuming, difficult, and resource-intensive to manage your own IT system, including hardware (servers, data centers, etc.), software (CRM, ERP, etc.), and the network (security, internet access, etc.). The majority of businesses find it extremely difficult to handle their IT infrastructure efficiently.

Through our managed support services, we can migrate old apps and streamline, maintain, and update them. Today's businesses are progressively turning to managed support services, primarily for the purpose of lowering operational expenses, among other things. Shared support services by managed IT Services involve the practice of giving a service provider control over your daily IT operation activities, which increases productivity and lowers the cost of the process. Since we are a top-tier supplier of managed support services, you face the least amount of risk dealing with us because of our flexibility and total control.

Business Process Outsourcing
A range of BPO options for handling supply chain, technical assistance, and other operations.

To maintain their competitive advantage, businesses need a dependable BPO partner who works closely with them. The BPO team at The Digital Group (T/DG) is dedicated to meeting customer needs and continuously enhancing service effectiveness. Organizations benefit from the knowledgeable and effective BPO services we provide. The goal of transformation is company growth through change. In order to ensure effective communication and services for optimum customer happiness, our services are provided by a worldwide network of technology centers with staff members who offer procurement alternatives to meet a client's specific requirements.
Among the process advising services offered are IT strategy, system integration, and asset reduction. Process consulting is the process of refining an organization's processes in order to enable it to effectively deal with day-to-day business problems. Organizations require process consulting services to successfully analyze, optimize, and redesign day-to-day processes in order to increase output and effectiveness while also adding company value.
T/DG offers industry-leading technology and management consulting services around the world, owing to a workforce comprised of top-tier industry experts. Our delivery capacity is founded on an integrated collection of key skills spanning people, processes, and technology. Our service skills are complemented by practice expertise in Enterprise Search, Data Capability, Enterprise Mobility, System Administration, Online Software Engineering, Enterprise Solution, Information Management, Corporate Compliance, and Legacy Migration, to mention a few.