What Challenges do Modern Businesses Face with Software Development and What Solutions are Available?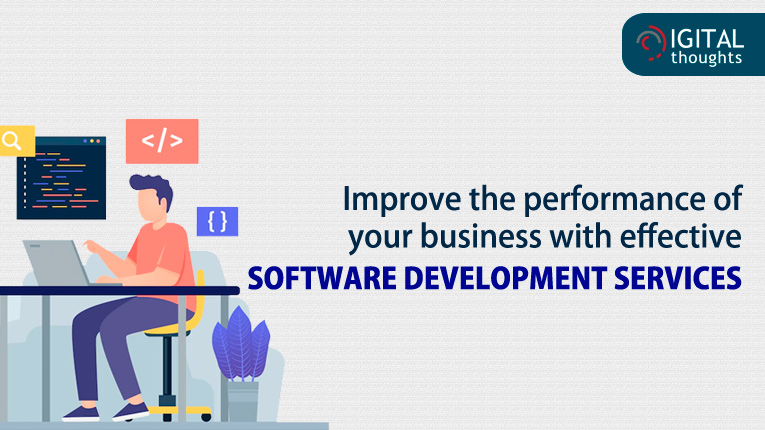 The development of software products facilitates the production of commercially viable software for businesses or consumers. To generate interesting and user-friendly software solutions, software development services provide custom software development services. Let us know about the important software development challenges and find out their best possible solutions.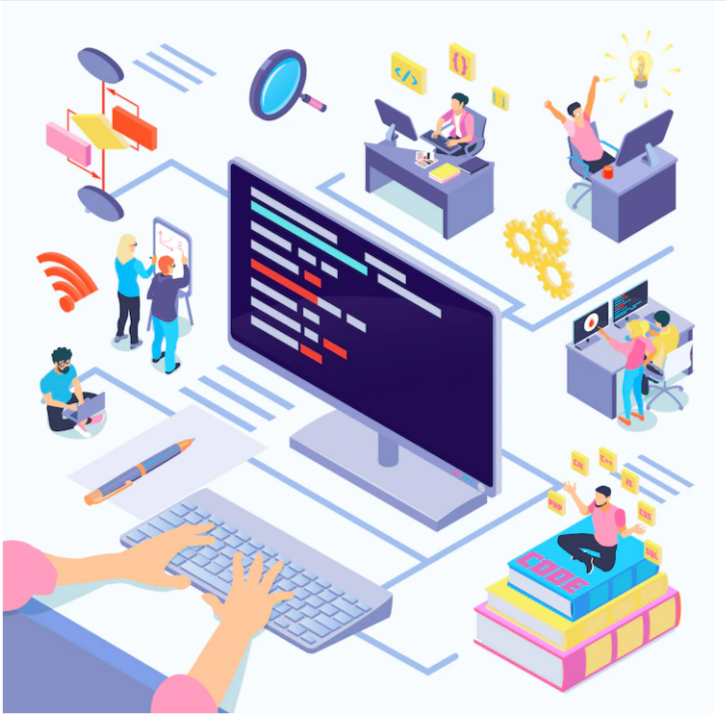 Challenges:
Finding complete customized software development services is challenging. When technologies and industry standards are continually changing, developing software is difficult. Organizations have their work cut out for them due to the rapid pace of change, the increasing demand to expedite digital transformation, the unsure economic, social, and political climate, as well as the difficulty in locating and paying for qualified development talent.
We'll look at the greatest difficulties facing software development services today and how they can solve below.
I. Maintaining Innovation's Pace
Although the topic of digital transformation has been discussed for some time now, many businesses are still finding it difficult to update their procedures and systems for the twenty-first century.
Dealing with old technology and all the missing chances is a major worry. 45% of digital transformation projects underperform expectations, according to McKinsey research. According to the company, the following are necessary for effective transformation initiatives:
- Clear priorities that are connected to quantifiable business objectives

- Advanced Agile development methodologies

- Investing in the best talent, including in data science, analytics, cloud computing, AI/ML, etc.
Transformation is the process of employing technology to develop new company strategies, sources of income, and goods that transform your sector.
The biggest cultural shift is in the way teams function. Today's development teams rely on organizational structures and processes that enable them to quickly adjust to ongoing change and to move their attention away from simple innovation and toward improving user experience and meeting customer expectations.
One of the largest obstacles to software development tools is changing internal processes and dismantling silos, despite the fact that it may seem straightforward. It's also one of the most crucial: corporate culture and strategy must coincide in order to leverage the benefits of new technology efforts.
The difficulty with cultural change is that it must originate at the top and have widespread support to succeed; else, it will fail.
III. The Client Experience
A data-driven approach will shape software development solutions in the future. Although the company believes that the emergence of user-friendly predictive analytics tools will make this process simpler, businesses still need to know what they're looking for and build a big data ecosystem for storing, securing, and surfacing insights with the appropriate person at the appropriate time.
Data privacy rules must be taken into consideration during the creation process rather than being an afterthought by organizations. Although this has always been crucial, the regulatory environment is getting increasingly complicated. Customers are beginning to pay close attention to how businesses use their information and make money from it at the same time.
The difficulty is exacerbated by the regulations' constant change and severe penalties for non-compliance. Regardless of the laws in effect in their native state or country, any business having clients in Europe, CA, VA, etc. must abide by the regulations. Knowing this, businesses must ensure that their apps are simple to modify as regulations change and new needs are added.
In almost everything, from sales and marketing technology to logistics and supply chain management to automated production lines, AI-embedded software has taken over as the standard.
Software developers face numerous obstacles when using AI and automation, including:
Deciding whether a procedure should be automated.

How to "power human augmentation" successfully.

Navigating test automation's numerous obstacles.

Handling UI changes, numerous errors, running scripts, etc.
Organizations must first design a plan for starting in order to avoid these problems. The goal should be to automate tasks that take up employees' time or are particularly prone to human mistakes.
VI. Cross-Platform Capabilities
Today, consumers demand businesses to provide a consistent—or, better still, "seamless"—experience across all platforms, channels, and devices.
Maintaining consistency in tone, language, and design across all touchpoints, as well as being prepared to offer on-demand help wherever consumers want to contact you, is one of the largest difficulties confronting software development teams today.
While it is necessary to have the same functions across all platforms, there are situations when the platform's architecture makes it impossible to integrate certain features.
Software innovation arises from determining the particular requirements of customers. A procedure needs to be sped up wherever possible. Software product developers may readily employ technologies for automated testing and QA. Companies should put their efforts towards motivating their workforce to innovate on existing products. For this, an open innovation environment is an ideal partner.
Changes in culture start at the top with management. The leadership must demonstrate how to apply a technological change, such as moving away from a certain project management software, in practice. Initial training is crucial, even for major adjustments. In order to promote the acceptance of the new culture, CEOs and CTOs must collaborate with teams.
To find security flaws, software development solutions must be continuously tested and monitored. The local government's data security regulations must be complied with by software developers.
Learn how The Digital Group can help you overcome all of the major difficulties with its software development solutions and how you can improve your performance.
Conceptualizing solutions
The experts at Digital Group strive to offer innovative product conception solutions for the duration of the project. For instance, experts devote a lot of effort into providing solution ideas and putting them into practice during the project's start, planning, analysis, development, and testing phases.



A professional team of software development consultants is offered by The Digital Group. We offer top-notch engineering services and software product solutions. To achieve the overarching objective of competitive advancement and innovation, our software experts create best practices, inventions, and frameworks with long-term commercial value. Our product engineering solutions and services cover all phases of the product lifecycle, including new product creation, testing, re-engineering, and improvement.



Fuzzy front-end development, product design, development, and marketing are all parts of our software development process. We will construct and choose the finest solution for the most challenging technical needs and commercial challenges when off-the-shelf software fails to achieve your business objectives. The entire software development life cycle is handled by T/DG.



Integration between ERP and LOB
The Digital Group researches and evaluates the ideal architecture and toolset for putting in place integration solutions that safely link internal company systems with external systems. Large-scale data migration inside or between systems, as well as from one business unit to another, may be necessary for some connections.
Contact The Digital Group to learn more about our software development services. Send us an email with the specifics of your project at info@thedigitalgroup.com.