Why Your QA Team Needs a Test Automation Tool with Jira Integration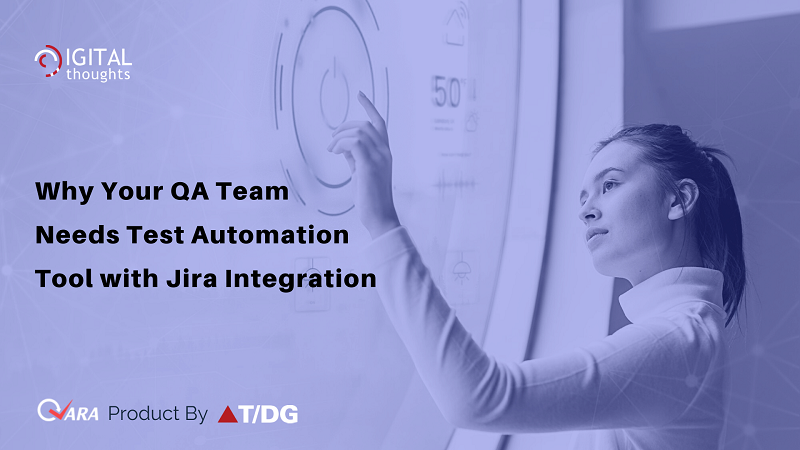 Every day, new advanced software solutions emerge to meet the changing needs of an ever-changing IT ecosystem. Test automation is only one example of how a commitment to producing high-quality software has led to the development of best-in-class tools and platforms. Modern test management technologies provide a number of benefits, including increased productivity and better test coverage, as well as detailed results for test case analysis.
QARA Enterprise is an example of an advanced comprehensive rapid test automation tool for complete test management. It is a comprehensive suite of products to help QA teams overcome every challenge associated with automation of test cases. The many integrations of QARA Enterprise have been developed to enable your QA team to perform functions on multiple tools within a single interface. The Jira Integration of QARA Enterprise allows QA teams to access their Jira projects directly into the QARA interface.
Atlassian's JIRA is the most widely used platform for issue tracking, bug tracking, and project management in the world. It is a tool that is extensively used by teams who have adopted the Agile approach, and as more and more organizations adopt Agile, thousands of teams are joining the JIRA community on a daily basis. QARA Enterprise integrates with Jira through the QARA for Jira (QARAj) add-on that is available for download on the Atlassian Marketplace.
Benefits of Jira Integration
There are many ways in which JIRA Integration adds to the benefits of a test automation tool for complete test management.
1] Higher Levels of efficiency
One of the main advantages of a good test automation tool is that it makes the testing process more efficient. With real-time information on what different resources across teams are working on, JIRA provides better visibility. This improves the overall efficiency by maximizing the use of time and resources.
A good test automation tool helps to reduce time to market by providing maximum test coverage in the shortest amount of time and detecting defects sooner in the software development cycle. JIRA integration makes it simple for software teams to communicate and determine priorities, thanks to its ability to connect them. This in turn makes it easy to resolve issues in time and launch the final product in a shorter time frame.
Test automation solutions increase the efficiency of testing teams by more than 50% when compared to manual testing. JIRA is an excellent complement to this increase in productivity since it improves team communication, which lowers downtime between projects and increases overall output. JIRA allows team members stay connected on mobile devices, which also adds to the productivity factor.
While implementing test automation requires a large upfront expenditure, the numerous benefits, as well as a higher return on investment (ROI), make it a worthwhile investment for businesses. In a similar manner, while transitioning to JIRA necessitates training of the QA team, the ease of access to certified training gold partners guarantees that software testing personnel learn the important skills reliably and quickly. This makes it simple for the company to reap the benefits in a short period of time, boosting the ROI.
QARAJ Test Management App for Jira
QARAj (QARA – Test Management for JIRA) is a JIRA add-on that extends the test management capabilities of the platform. It's a cloud-based add-on that integrates test case management features into the JIRA interface. It supports test execution and sub-test execution issue kinds and allows for simultaneous execution of test sets. It has a detailed test strategy that simplifies the execution of test cases. Test environments, a test case reporter, a test repository, and a test plan board are all included.
Jira's REST API is extended by the add-on, which supports multiple reports and maintains all entities. It can also be used in conjunction with QARA Enterprise, The Digital Group's test automation tool, to track projects and issues on the same platform without having to move to JIRA.
You can generate reports to examine and evaluate test case execution progress, test case summary, and other metrics using the JIRA integration capability, as shown below.
This report examines three metrics: Daily Testcase Execution Progress, Testcase Status, and Testcase Executions by Tester, and provides detailed findings for a certain time period, such as 15 days, 30 days, 45 days, and so on. It gives you the details you need to make changes to the current test case. Given below is a screenshot.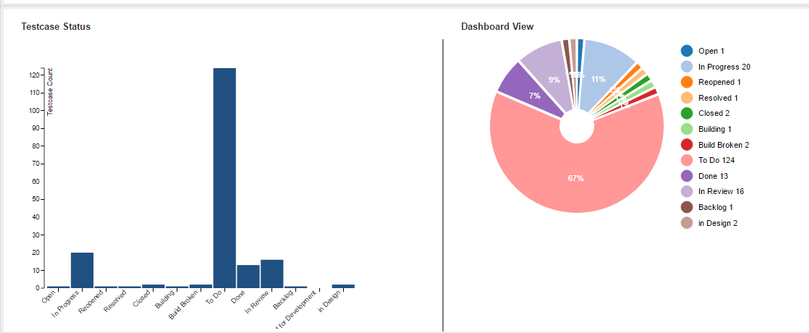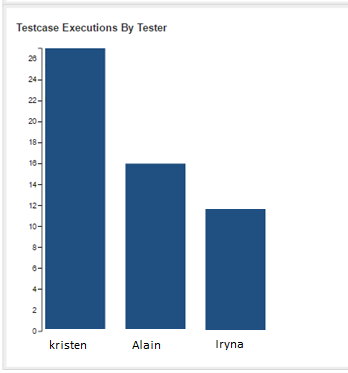 This is a report that showcases a summary of the test cases for a certain specific duration, say 15 days, 30 days or 45 days. Please refer to the screenshot below.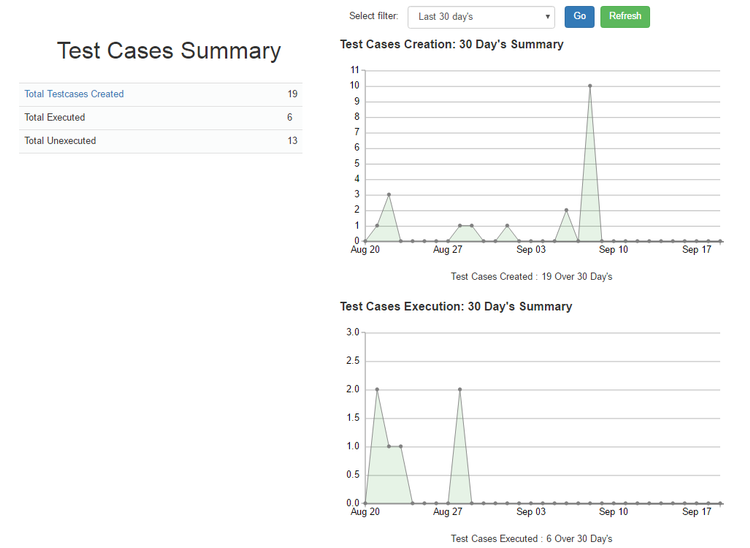 This report can be used to track linkages from release to bug. Its purpose is to help in Improved Test Case Management & Simplified Defects Triage for large defect backlogs. Please refer to the screenshot below.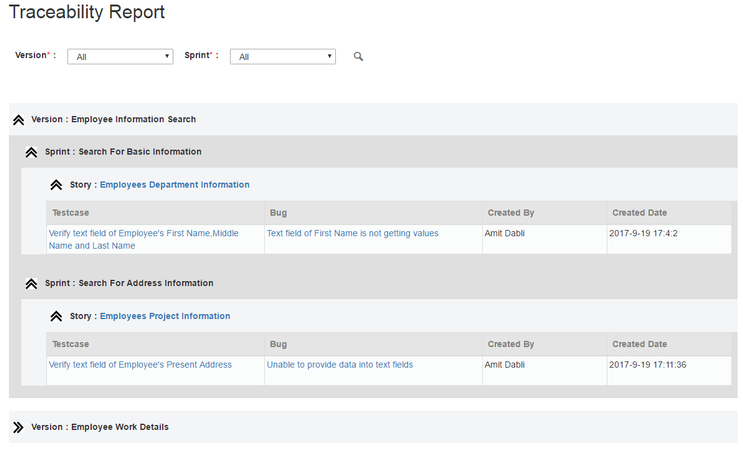 Want to witness how Jira Integration functionality of the QARA Enterprise complete test management platform can help your QA team? Visit
www.qaratest.com
or drop an email on
info@qaratest.com
and our team will get in touch with you.