5 Effective Corporate Travel Management Tips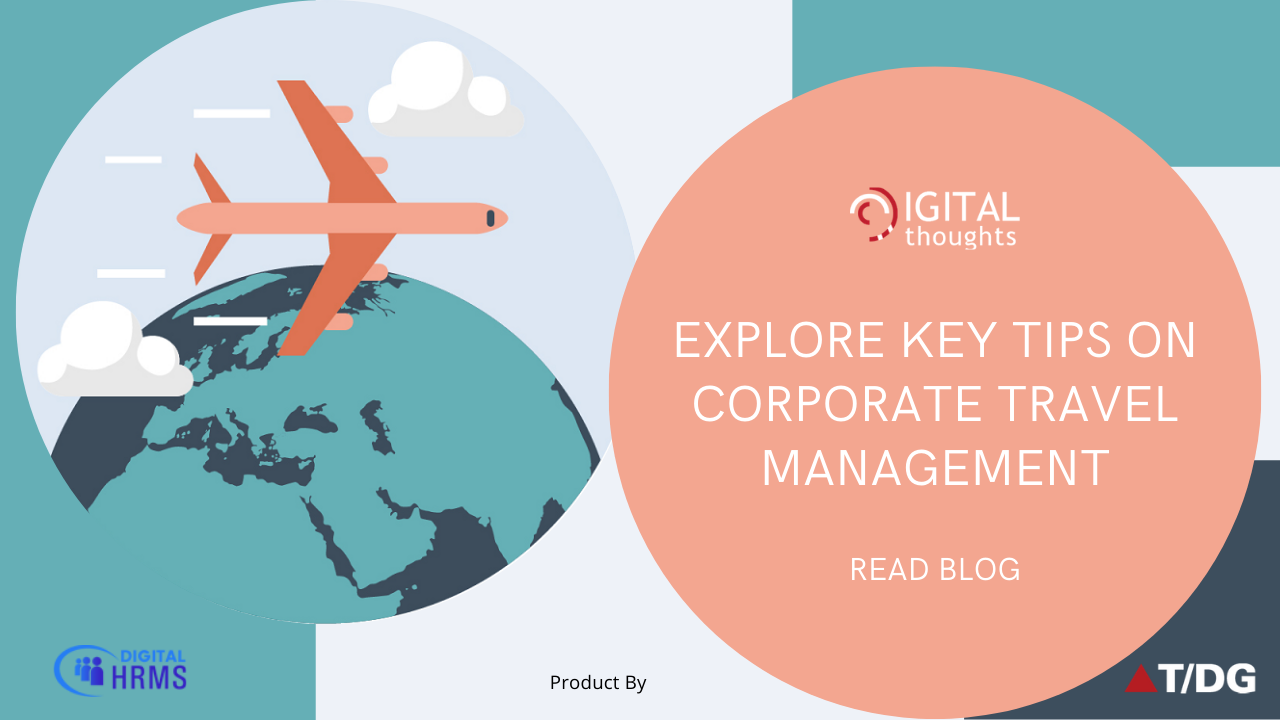 As businesses today are expanding their presence in multiple cities and even in different countries across the globe, business travel has become an inevitable part of the employees' calendar. As statistics indicate, managing business travel is more challenging today than ever before, with budget restraints, ever-increasing travel costs, and costs of accommodation in the big cities around the world. Add to that the challenges of traveller security and you have travel managers with a very difficult job at hand.
However, effective corporate travel management is not such a tough nut to crack after all. Travel managers just need to be mindful of a few things in order to make the process of travel management smooth and hassle free. Here are a few effective tips for enterprises to help them get started with a more effective approach to travel management.
Tip 1: Have a travel policy in place
Every business has its own perspective when it comes to travel management and rules of employee travel. So, before an enterprise starts with managing corporate travel, the very first step would be to draft a corporate travel policy for the employees to refer to. This will make it easy to resolve issues that might appear and also provide the employees with something to refer to. The travel policy should be prepared by taking into consideration the long and short term goals of the business.
Tip 2: Invest in a travel management software
Now, this one is important because in the enterprises of today, there are multiple departments with thousands of employees. Managing the travel plans and expenses of all the employees accurately and effectively is not possible with the manual process. Hence, every business today needs a travel management platform that automates the entire process and saves time and efforts. Digital HRMS is an example of an automated travel management system that streamlines and simplifies travel management and saves time, efforts and costs for the enterprise.
Tip 3: Have the right people on board as a part of the travel management team
Now, it is important to understand that travel management is not exactly the same as other administrative functions that are undertaken by the admin department of enterprises. Travel management involves taking care of everything from the budget of the company to the comfort and convenience of the employees. Hence, the Enterprises should be careful enough to find the people with the right amount of expertise to manage the corporate travel department.
Tip 4: Involve people from the HR in travel management
Enterprises should make note of the fact that travel management involves employees and so it is recommended that someone from the human resources department is a part of the travel management team, in addition to the core team. Involving members from the accounts and Finance teams would also be a good idea as they would be able to advise on the financial aspect of travel management.
In other words, enterprises should make sure that the travel management team is well equipped to handle any issues or an emergency that might appear when the employees are travelling within the country or abroad.
Tip 5: Allow the team to seek guidance online
This applies mostly to travel management teams who have just started working for small enterprises or start-ups. They should know that multiple scenarios might come up when managing employee travel for enterprises. One of the quick ways to get solutions is to connect with the people who have been through similar situations and such people can be found in dedicated travel management groups online and on social media platforms.
So, that was about some of the key tips for enterprises to follow in order to get started with effective management of corporate travel. Do you think you have a pro tip that should be a part of this list? Share it with us in the comment section below.