5 Top benefits of employee management offered by Digital HRMS an automatic employee management system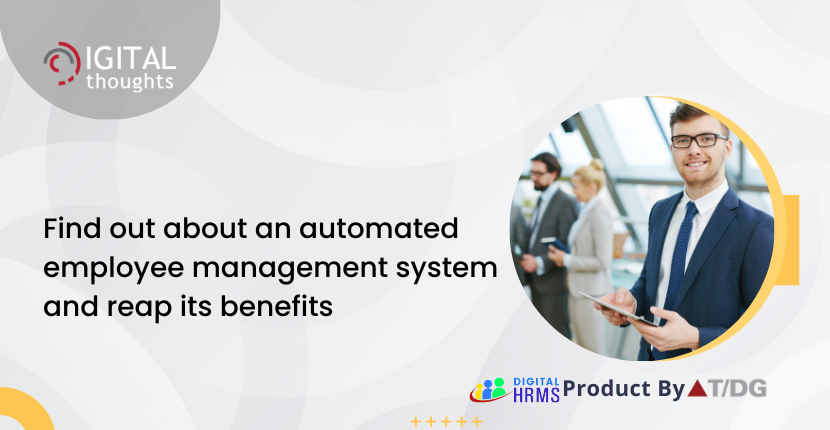 An employee management system is a piece of software that motivates your employees to put in hard work every day to progress the goals of your company. It appropriately supervises and guides workers' actions. It also safely manages and stores the personal information and other business-related data of your employees. As a consequence, it is easier to store the data and retrieve it when necessary.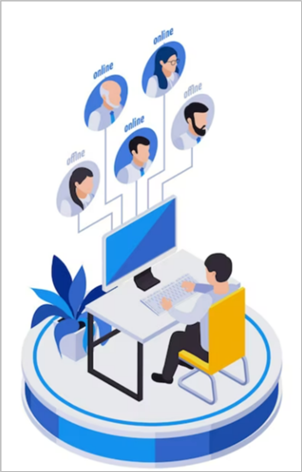 In the personnel administration system, managing administrative duties is simpler and faster. Employees are important to your company because the bottom line is eventually affected by the outcomes of their work. It is an important part of HR tools. By promoting employee involvement and retention, automated employee management also reduces costs and increases output.

Benefits of employee management system
• Saves Time
Our automated employee management has a clever function that will keep you organised. The programme makes it simple for you to view all of your workers' data. Because it is cloud-based, personnel administration software has the advantage of being available from any location.
The automated employee management makes it simple to obtain information about your employee. They avoid having to search the information, which frees up a lot of time that could be used more effectively. You can now get help from your HR team in bringing some strategic decisions for increased productivity into motion.
• Easy to Make Decisions
When managing your workforce, you can use employee management system and the standard KPIs. You can simply alter or create your own KPIs for the purpose of staff administration in your company. The mobile HRMS's user layout is extremely easy to use, and it effortlessly helps you manage staff performance.
You can use the programme to get a bird's-eye view of the total workforce administration. By utilising instruments like an analytically driven measure system, you may receive assistance from the staff administration system. Timesheet management and time monitoring software offers the proper personnel management system and all-in-one tools for usable data and wise business choices.
• Fast and Trustworthy Payroll
Payroll management is one of the most difficult responsibilities for the HR staff to handle in a company.
They have to handle it while considering a variety of things, such as taxes, the benefits of various company policies, and other deductions. Although it might seem like a challenging, error-prone task, it is possible to perform this task effectively in some ways.
• Produces Happiness
The Digital HRMS Employee Management System improves workplace satisfaction and keeps your employees happy. An environment and culture that promote effective work are necessary for your employees. An employee management system offers features like better employee payroll administration and employee information management. As a consequence, your employees' working experience will be improved.
When their labour and efforts are acknowledged for the benefits they provide to the business, employees are happy. You could use personnel administration tools to handle your employee appreciation programme.
• Online Human Resources Management
The best employee management system for your business's online workforce management carries out tasks like creating and keeping workforce data. Payroll, the work experience, performance management, and other areas all rely heavily on this position. If you have access to the exact work hour employee database, you can handle the workforce of the business more skilfully.
A cloud-based employee management system called Digital HRMS allows your workforce and HR team to work remotely without any issues. One benefit of using staff administration software is that working hours are automatically recorded. One of the more advanced labour management programmes also detects the position, making online monitoring of on-the-ground employees easy.
HR can easily manage a substantial quantity of employee data online with the aid of employee management system and a records repository within the HR File management software. This will eliminate tedious administration and ensure that the data is organised properly. The Digital HRMS makes it simpler for your HR staff to provide new hires with a pleasant onboarding experience by decreasing paperwork. All of your hiring processes will be streamlined by its employee management system. Using the bulk information of the automated employee management system, update application, users can modify several job accounts at once.
Digital HRMS makes it straightforward for your HR staff to create a satisfying onboarding experience for your new hires by minimizing documentation. The employee management system aims to increase the effectiveness of all of your hiring procedures. The bulk information update utility allows users to modify multiple employee accounts at once. Using the module, employees can change policy papers in line with client-defined requirements.