5 Ways in which AI is Transforming DevOps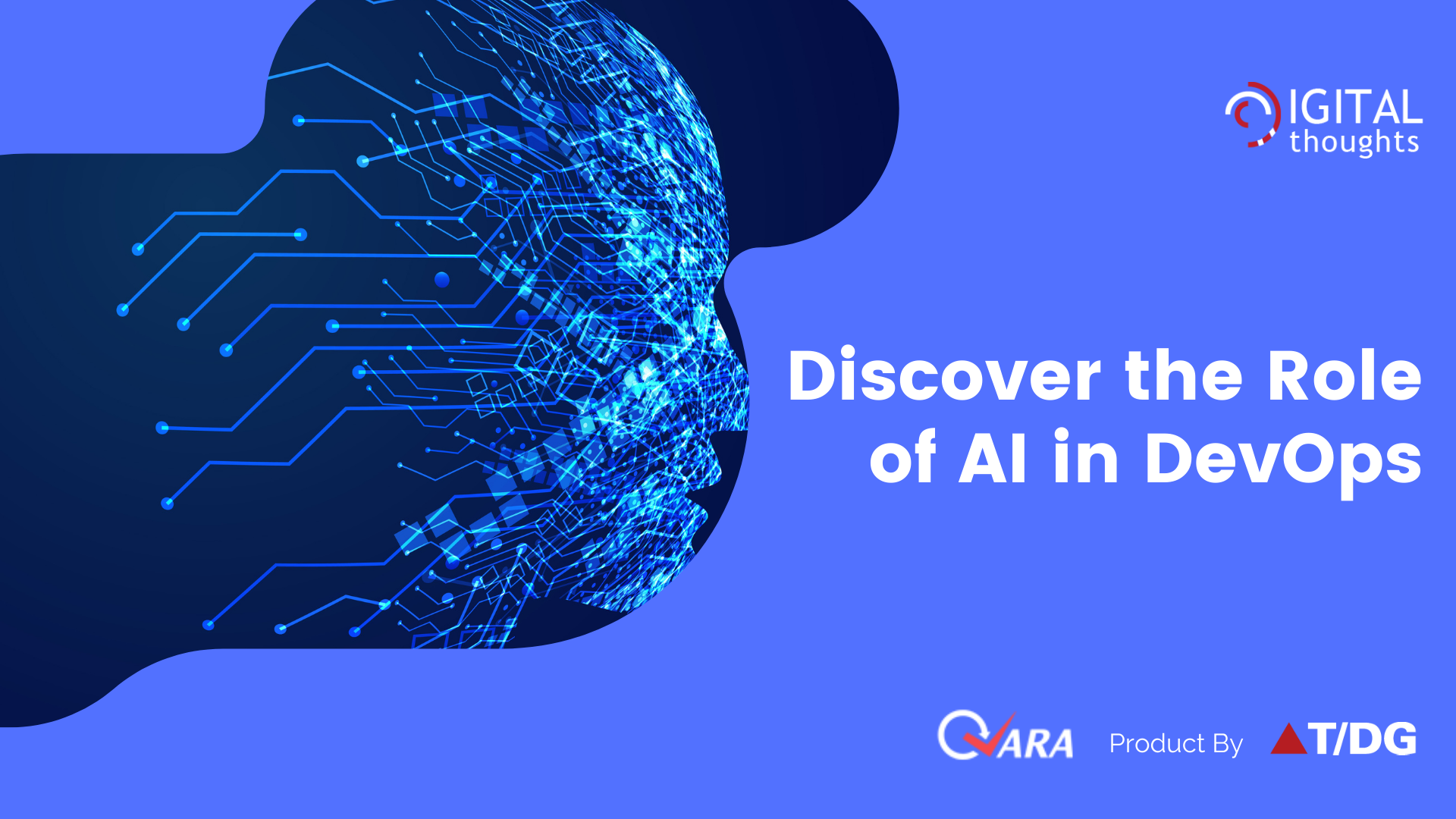 Artificial Intelligence is transforming technology today in a way that's bigger than we could ever imagine. AI is the technology that is making machines smarter, enabling them to perform simple to complex tasks like humans do and even think like humans! So, AI is finding new applications every day and even as you read this, it is highly likely that someone somewhere has found a new way to use AI technology.
DevOps is a collection of methods that combines the software development and information technology processes. It facilitates the development, testing, and release of software. DevOps' major responsibility is to provide regular feedback on the process at each stage. DevOps bridges the development and operations divide.
How AI Can Transform the DevOps
DevOps will be AI-driven in the future. Artificial intelligence will become a vital tool for computing and analyzing, revolutionizing how teams build, deliver, deploy, and manage applications, because humans cannot handle the large volumes of data and computing in daily operations.
DevOps and AI are inextricably linked since DevOps is a business-driven method to software delivery, and AI is the technology that can be integrated into the system to improve its functionality. DevOps teams can test, code, release, and monitor software more efficiently with the help of Artificial Intelligence. AI technology can also help with automation, identifying and resolving issues rapidly, and improving team cooperation.
Here are some ways in which Artificial Intelligence can take DevOps to the next level.
Adds to the Efficiency of Software Testing
DevOps benefits from AI because it improves the software development process and streamlines testing. Regression testing, functional testing, and user acceptance testing generate a vast amount of data. And AI-based test automation tools like
QARA Enterprise
can help discover inferior coding habits that are accountable for frequent errors by deciphering the pattern in the data obtained by delivering the output. This type of data can be used to boost productivity.
Makes Root Analysis Faster
To find the fundamental cause of a failure, Artificial Intelligence looks for patterns between cause and behaviour. Engineers are frequently too preoccupied with going live to analyze failures thoroughly. They study and resolve problems in a shallow manner, avoiding a thorough root cause analysis. Even if fixing the problem on the surface makes things work, the core cause remains unexplained. As a result, completing a root cause analysis is critical for permanently resolving a problem. Artificial Intelligence is crucial in this case.

Higher Levels of Security
DDoS (Distributed Denial of Service) is a popular attack these days. It can be used against any organization or website, large or small. Machine learning and artificial intelligence can aid in the detection and management of these hazards. An algorithm can be used to distinguish between normal and abnormal conditions and then take appropriate action.
To improve security, DevSecOps can be enhanced with Artificial Intelligence. For detecting anomalies and threats, it incorporates a centralized logging architecture.
Enhanced Levels of Traceability
Artificial Intelligence is allowing DevOps teams to communicate more effectively with one another, especially across long distances. AI-powered insights are assisting in the understanding of how shared criteria and specifications can represent localization, unique client needs, and customized performance benchmarks.

Streamlining Requirements Management
DevOps team members use AI technology and machine learning-based requirements management tools to save time so they can get back to developing and creating software products, which they do on a regular basis under tight deadlines. Getting specifications right the first time helps keep a project on track to meet its crucial milestones.
AI-powered software development tools providers are fast developing and launching new apps in their field, seeing an opportunity to make a business case for keeping projects on schedule. The rapid adoption of Natural Language Processing techniques into this area of DevOps technologies is exciting to see.
Conclusion
By anticipating what developers require before they ask for it, Artificial Intelligence is assisting in the acceleration of all phases of DevOps development cycles. AI technology is now adding value to DevOps in three key areas: auto-suggesting code segments, increasing software quality assurance methodologies with automated testing, and automating requirements management.
Want to implement Artificial Intelligence in testing? Visit
www.qaratest.com
to get started or drop us an email at
info@qaratest.com
and our team will get in touch with you.