Creating a Paperless HR Department and Its Benefits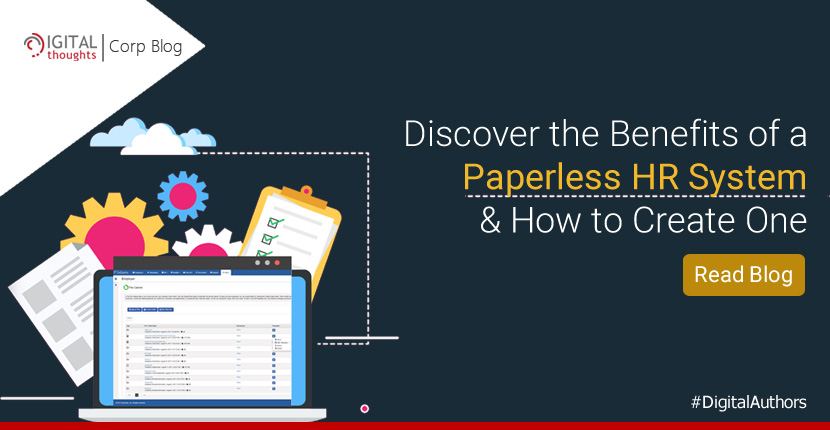 HR personnel working in paperless HR departments spend 35% less time on administrative tasks.
According to the above statistic from a survey by the Society of Human Resource Management (SHRM), a paperless HR system can contribute to a significant increase in efficiency of the HR department. So, what exactly does a paperless HR System imply and how can organizations implement it successfully?

A paperless HR system, as the name suggests, implies a system wherein there is little to no use of paper. This means a digital approach towards the HR operations as a whole. There are several benefits a paperless system can bring to an organization, and at the same time, it is also environment friendly. Given below are some of the key benefits of going paperless.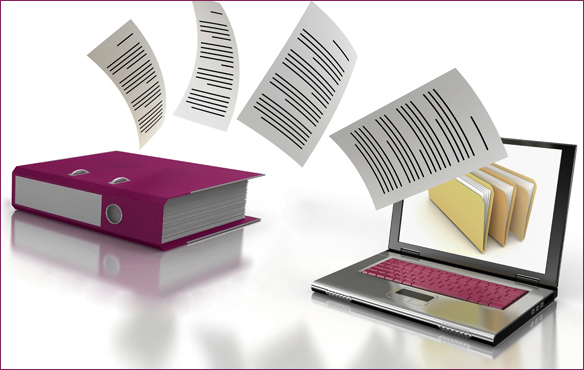 Source: https://bit.ly/2Dpl1ik
Benefits of a Paperless HR Department
• Streamlines the data collection process, which saves time and efforts.
• Paves the way for a smooth and hassle-free onboarding experience for the new hires.
• Makes it convenient to collect employee feedback through surveys.
• Makes the employee leave management system accurate and efficient.
• Makes payroll processing easy and error-free.

So, we see that there are quite a few benefits of a going paperless with your HR system. However, the important question is how to implement a paperless HR system.
Implementing a Paperless HR System in Your Organization
The major step in moving towards a paperless system is investing in an automated HRMS software that automates all the HR processes. A HRMS software like
Digital HRMS
, developed by
The Digital Group
, offers several independent modules, and each one caters to a different process of the HR department. The key modules offered by a good HRMS software are as follows:
a) Leave Management
b) Time & Attendance Management
c) Performance Assessment
d) Employee Self Service
e) Recruitment Gateway
f) Employee Confirmation Management
g) Employee Separation

So, we see that the modules cover the primary aspects of human resources management in an organization – right from hiring and onboarding of new employees to separation process for exiting employees. Once you have a good HRMS software, you are more than halfway through on your journey towards a paperless HR department. No wonder, organizations that seek to improve the efficiency of the HR department have realized the
importance
of HRMS software.
However, once you have the software, there are few things that you should consider in order to implement a paperless system.

Switch to e-signatures:
Yes, when you have decided to not deal with papers anymore, physical signatures don't hold much significance, do they? The solution is to switch to e-signatures which are not just convenient but also secure.
Create digital forms:
When you have a HRMS software to help you go paperless with the documentation process, why not go all the way and even include digital forms for surveys and feedback? This will not just add to the convenience, but also make data collection faster and more efficient.
Switch to Cloud storage:
When you work with papers, you have no choice but to invest in physical space to store hundreds of stacks of files and folders. When you go paperless, it's a great idea to switch to Cloud storage, which will enable your employees to access data from any device and even on the go. However, note that Cloud storage calls for more advanced security levels.
Create awareness among your employees:
Now, this is important. In order to make the paperless system a success, you should create awareness among the employees about its benefits. This will motivate them and make them participate with enthusiasm.
Make an announcement:
When you have decided to go paperless, make an announcement about it. Let your business associates and clients learn that you have taken the initiative and encourage them for digital communication.
So, you see that implementing a paperless HR system is not as complex as you might think. All you need is to do is invest in a HRMS software and the rest will follow. There are many ways your HR department can benefit from going paperless, not to mention your contribution to the environment.