Discover a Solution for Complete Payroll Management with DigiPayroll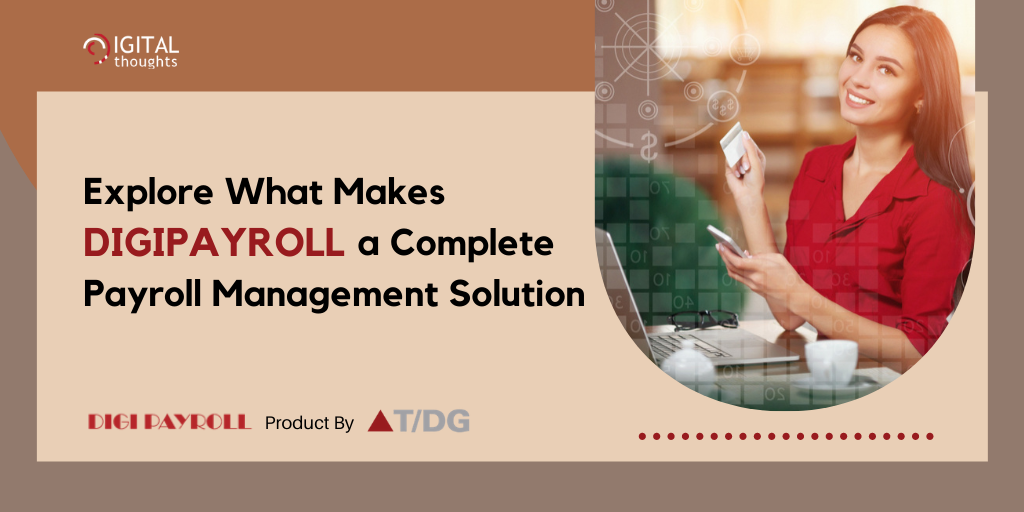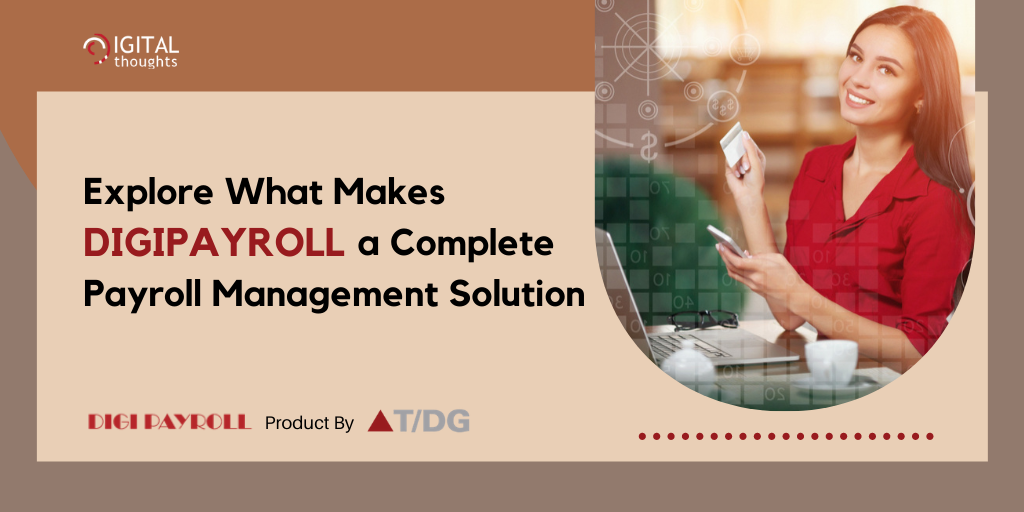 Payroll processing is a critical component of any business. You must pay your staff accurately and on schedule to avoid low employee morale and possibly even reputational and legal challenges. A competent computerised payroll system can help you run your payroll more quickly, efficiently, and confidently.
Payroll is one of the most important roles of an organization's HR department, because errors in payroll can have a detrimental influence on employee morale and engagement levels. Businesses must invest in a payroll administration software to streamline payroll.

COMPLETE PAYROLL MANAGEMENT WITH DIGIPAYROLL
DigiPayroll is an example of a complete payroll management platform. It's a product of
The Digital Group
, and it's the ideal platform for streamlining payroll processes for your company without having to worry about compliance.
DigiPayroll is much more than a payroll processor. Its many features include some of the significant functionalities of an HRM, such as leave and attendance, loans and benefits, employee self-service, and reports.

Explore the Key Features
Generates monthly Electronic EMS (Employer Monthly Summary)
Supports Unlimited Employees
Multiple Company Processing Capability
Automated encrypted salary slips via email after each pay
Comprehensive reports
Generates Direct Deposit files automatically such as ANZ Diskpay & Westpac Quickpay
Provision for Employee Loan Management
Unlimited income, bonus, allowance and deductions.
Supports additional provident fund contributions by employee & employer
Web based application along with simple interface design for ease of use
When it comes to payroll, it's crucial to remember that it's one of those HR activities that need adherence to government regulations, including local taxation and compliance laws. As a result, a payroll management platform that is built to comply with the laws of the nation is the appropriate solution to the issues of payroll management.

We have configured DigiPayroll to cater to the requirements of some of our esteemed clients in Fiji, with the following features:
FRCS accredited software, including FNPF compliance
Payroll Software approved by FRCS
Ring Fencing options available as per FRCS regulations
Meets mandatory payroll requirements from FRCS
Online FNPF submission of monthly contribution
Generates monthly PAYE & FNPF Electronic EMS (Employer Monthly Summary)
Supports additional FNPF contributions by employee & employer
Explore the Key Benefits
The following are the key benefits of automated Payroll Management with DigiPayroll

Elimination of errors caused due to manual payroll processing
Saving of time in payroll calculation that can be better spent on other areas of the business
Advanced information security to protect information from unauthorized access
No need for professionals with advanced level of expertise in payroll processing
Higher efficiency brought in by a payroll software leads to cost savings
Makes understanding of payroll processing easy and convenient
Designed to generate highly accurate and authentic reports
Compliance with laws and regulations in the region
So, that was about how investing in an advanced payroll management platform like DigiPayroll can help your enterprise. For more information or for a quick Free Demo, drop us an email at
tdg-marketing@thedigitalgroup.com
and our team will connect with you.