Explore an Add-On for Enhanced Test Management in Jira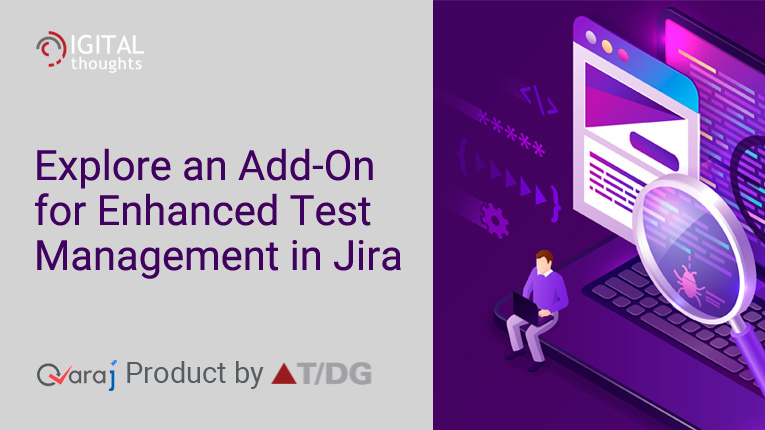 For developers and QA experts across the globe, Jira is a platform that doesn't need an introduction. Jira is a bug tracking and project management platform that is widely used by developers and community members all around the world. Jira's extensive popularity stems from the fact that it has a number of features that simplify project management and allow for effective collaboration between members of big teams working on a project, as well as between different teams.
Surprisingly, Jira is rapidly being used for a different purpose - one that it was never intended for! We're talking about test management here. Yes, despite the fact that Jira was not designed for test management, a substantial number of QA experts utilise it for that purpose, despite its drawbacks. One of the biggest reasons is the familiarity with Jira. After all, why use a different tool when a single tool will suffice?
A Jira test management tool is required to address the challenges faced by QA experts when using Jira for test management and to assist them in experiencing increased test management capabilities in Jira. A Jira test management tool is nothing more than a full-featured test management tool that works in tandem with Jira to provide increased test management capabilities. QARA Enterprise is a Jira test management tool, and the QARAJ add-on for Jira is exactly what allows this connection to happen.
QARA – Test Management for JIRA (QARAJ) is a JIRA add-on that enhances the test management capabilities of JIRA. Instead of switching to JIRA, it can be used in conjunction with QARA Enterprise test management tool to track projects and defects on the same platform. The Atlassian Marketplace has the add-on available for download.
The following are the key features of QARA Test Management tool for Jira.
In QARAJ, you may easily construct new Test Cases as an 'issue type.'

Assign test cases to folders within a project.

Make Test Cycles and assign Test Cases to each one.

Run test cases with ease to compare predicted and actual results/performance.

Test reports can be generated and a history of run test cases can be viewed.

Integration with QARA Enterprise test automation tool.

Allows test cases to be organised into folders.

Allows you complete insight into test projects and team productivity, as well as the standardisation of best practises.
QARAJ is part of the QARA Enterprise Suite, a test management tool which includes several products, each of which has a different functionality associated the QA of software products and applications.