Explore Benefits of Automated Employee Productivity Management Platform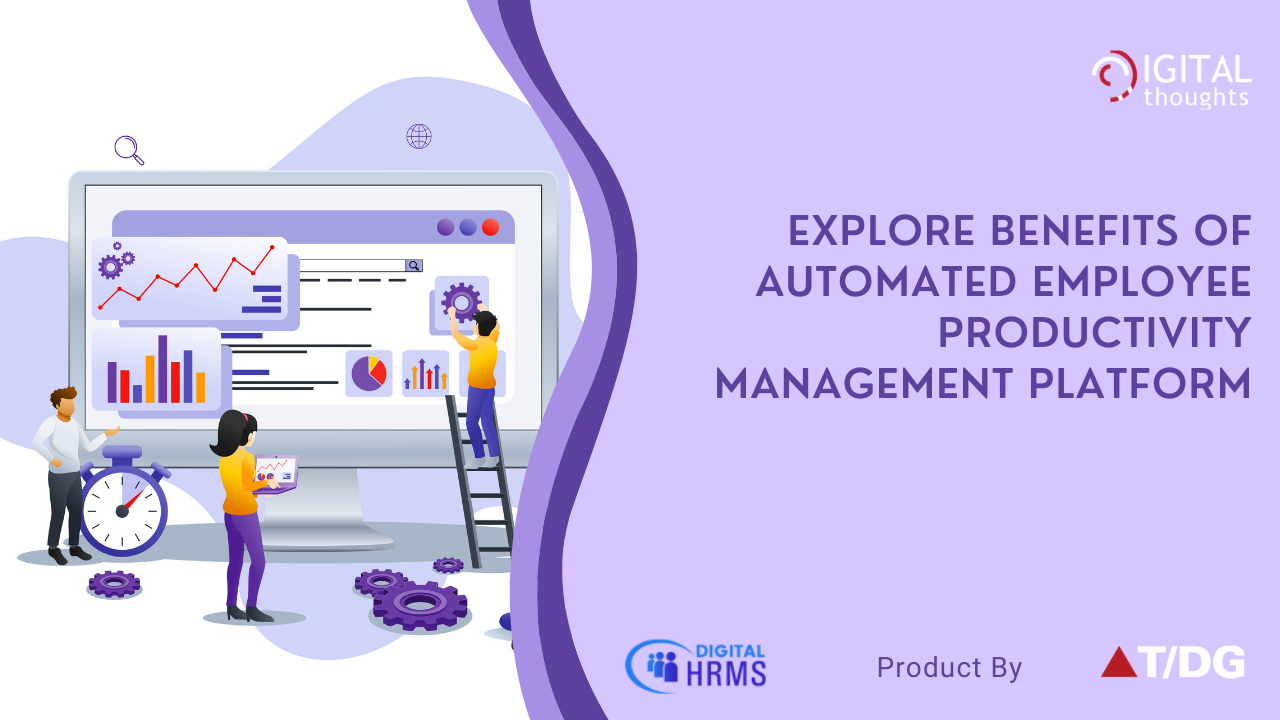 Managing the productivity of employees in the current scenario when the entire workforce is working remotely, is one of the key challenges of the HR department today. After all, when the employees are away from the office, tracking and managing productivity is a different thing altogether. This can emerge as a new challenge for the HR department if there is no solution implemented. Productivity is one of the key parameters influencing payroll and this makes it all the more essential to monitor productivity of the employees.
The new age HR software is what the HR department of the enterprise needs today in order to streamline employee productivity management. Digital HRMS, for instance, is an HR software that offers a dedicated module for automated employee productivity management. Here we shall look at the key benefits of investing in an automated employee productivity software like Digital HRMS.
1] Productivity management on the Go
Digital HRMS offers the next generation mobile app that helps the HR manage employee productivity on the move. It allows employees to record the tasks they are assigned, how much time they have spent on completing the task and other important points about the productivity.
2] Complex Project Management Made Simple
Not every project is the same and so it is essential for the HR professionals to understand the complexity of a project and then come up with the solution. However, Digital HRMS is a platform that simplifies the concept of project management for small and big projects alike.
3] More Efficient Planning of Resources
Another advantage of investing in a productivity management tool for your enterprise is the fact that one of the major factors behind the success of the organisation is effective distribution of resources. Digital HRMS offers auto-generated detailed reports to help enterprises identify the teams that require resources, and this information can be used to plan the recruitment of new resources in the organisation.
4] Improved Employee Productivity
An automated productivity management platform assures the employees that the productivity is tracked and they will be rewarded for their hard work. This motivates them to work hard and give their best in whatever they do.
In addition to the benefits mentioned above, there are other benefits like boost in employee morale and reduction in the cost to company that an automated productivity management platform like Digital HRMS brings to the table.
Want to discover more about how Digital HRMS Automated Employee Productivity Management system can help manage employee productivity effectively?