Explore How HR Data Analytics Can Change the Way You Manage Your Workforce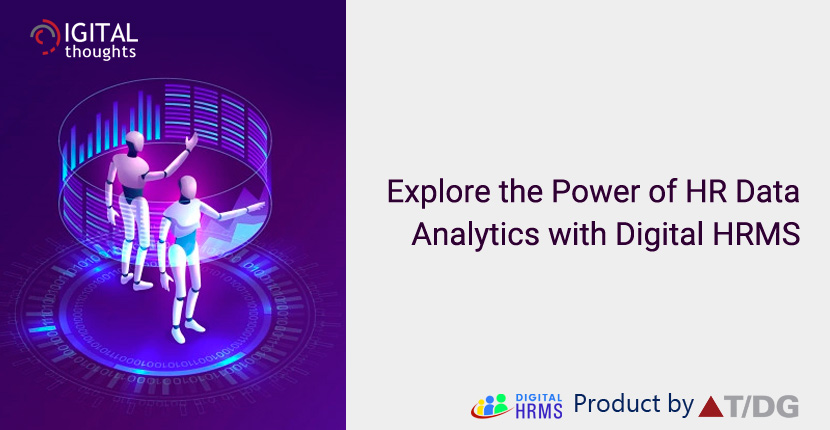 What is HR Data Analytics? As the name suggests, it is all about analyzing HR data in order to derive some key insights. HR Data Analytics is also referred to as 'People Analytics' since it is mostly about the people or employees in the organization and their behaviour, performance and other factors. Now, if you're wondering what purpose the insights can serve, the answer is more effective people management. Yes, you've heard that right! HR Analytics, if carried out effectively, can provide the HR quite a lot of information about the employees, which can be put to use for the purpose of deriving solutions to common challenges in employee management.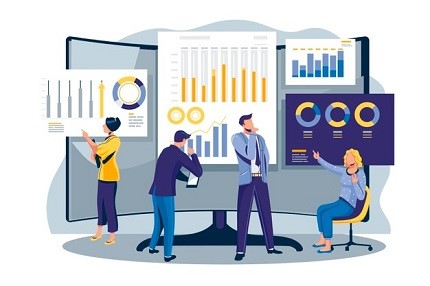 Why Your Enterprise Needs HR Data Analytics
Here we shall learn about what makes analytics a must-have for enterprises today in order to be able to leverage the power of HR data. There are multiple applications of analytics, some of which are as follows:
Visualization of Data Made Easy
One of the primary applications of analytics is to make it easy to visualize data rather than having to go through rows and rows of figures and numbers. The new age HR software platform makes it easy for the HR team to draw insights from data, even large volumes of data, faster and more accurately.
More Effective Recruitment Process
Recruitment is one of the significant HR processes that can often take up a lot of time of the HR professionals, with multiple steps involved. However, data driven recruitment can change the game altogether as the insights from HR data can help the recruitment team analyze parameters like most significant skillsets, cost of hiring, factors affecting the success of employees in the past, and more.
Enhanced Employee Experience
Employee engagement is one of the most important challenges in today's organizations, with over 75% of employees claiming to be disengaged at work. This highlights how critical it is for HR to take the necessary steps to promote employee engagement. This has made HR professionals across the globe work towards enhancing employee engagement. With insights on employee productivity, employee feedback on training programs and employee surveys, the data analytics platforms available today help the HR team get the information they need in order to frame an effective approach towards boosting employee engagement.
Here are some of the common questions that HR Data Analytics can help you find answers to:
What is the employee turnover rate?

How many employees are among the top performers?

What is the outcome of training programs?

What is the participation in the training programs?

What qualities make a highly productive team?
So, we see that HR data analytics can indeed be a useful tool for the HR team. So, how can your HR team implement effective it? The answer is the new age HR software. When it comes to HR data analytics, today's market has some extremely advanced analytics platforms that can quickly analyse even the most complicated HR data to extract the most relevant insights and information and display them in easy-to-understand reports. HR data analytics is one of the features offered by the new generation of HR software systems, which cater to all HR functions. Digital HRMS is an example of an HR software that offers advanced data analytics capabilities.
Key Benefits of HR Data Analytics
The following are the ways in which HR Data Analytics can help the HR team in the new age enterprise today.
1] Informed Decision Making
Thanks to new age HR software tools that automate mundane HR tasks, HR staff now have the time and effort to contribute to informed decision-making. The good news is that, owing to HR data reporting and analysis, they may now participate in decision-making.
2] Data Powered Recruitment Decisions
Recruitment team of every organization has access to a vast quantity of data, and the good news is that an HR Data Analytics platform can help them make the most of it. Analyzing the abilities and experience of prior employees in a specific capacity, for example, may provide the hiring team an idea of the types of people to seek out for that role.
3] Employee Performance Insights
Tracking the performance of countless employees in an organisation can be challenging without access to a platform that makes employee performance evaluation a rigorous procedure. Employee performance data can be tracked and analysed using HR software with analytics capabilities, such as Digital HRMS, to provide HR personnel with the information they need to create a fair assessment system for all of the company's employees.
4] Analysis of Need for Recruitment
Additional team members are required in certain conditions or for certain sorts of tasks. These are the situations in which new personnel are required, and they can be detected when the HR department has access to previous data. If the team needs to hire additional members, the recruitment team will be ready with a list of qualified prospects.
Want to explore more about how the Digital HRMS platform can help your HR team derive key HR insights?
Visit our website
www.digitalhrms.com
or drop us an email on
marketing@digitalhrms.com
and our team will get in touch with you. Now, get Full access to the Digital HRMS HR software platform Free for 90 Days. Available for Limited Period only!
Stay connected with us on Social Media for all the latest updates.