Explore Key Insights about HR Data Analytics You Should Know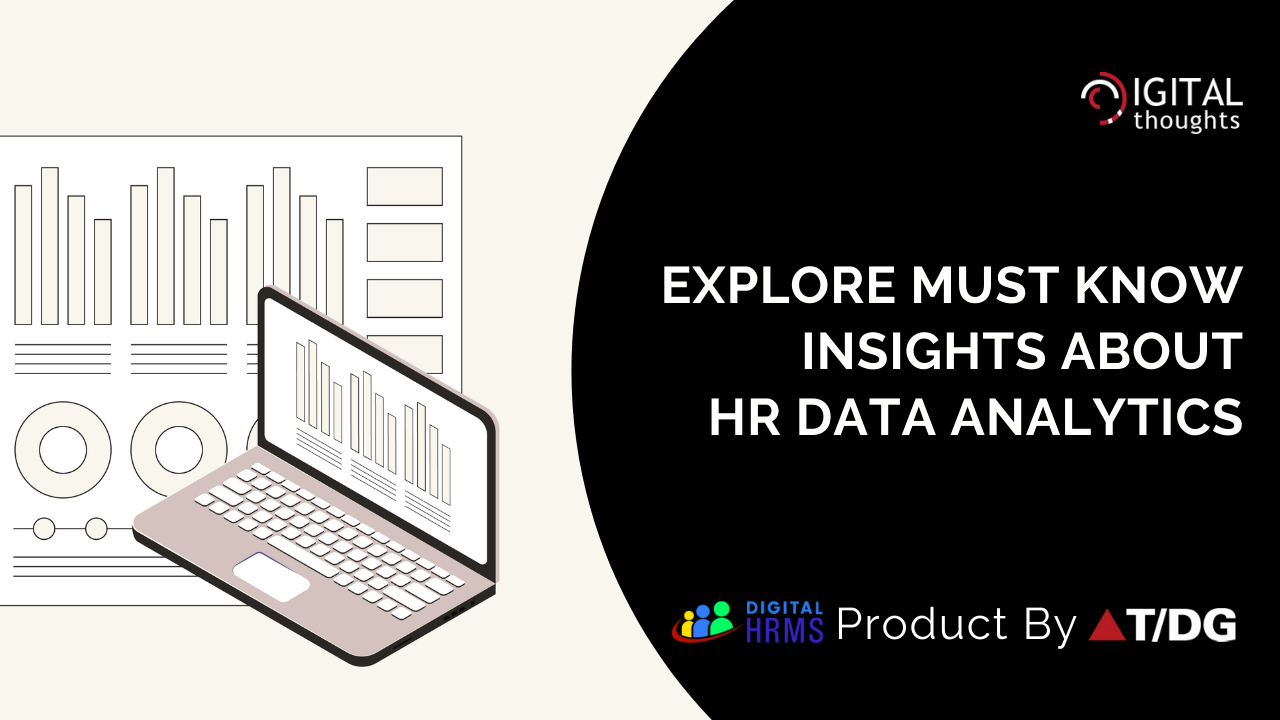 Today's businesses have immense data potential but analyzing the data to get the insights contained inside is easier said than done. Simply said, the data available to businesses is nothing like the streamlined data we see on the Internet. In fact, unstructured data which cannot be processed using traditional methods makes up a large portion of corporate data.
HR data is no exception, as information comes from a variety of places and available in a range of formats, such as emails, PDF files, Word documents, images, social media feed, figures, and infographics. With so much data to consider, analyzing it all can be difficult for HR departments in companies.
Insights You Must Know about HR Data Analytics
Since administering a workforce is a data-driven job, HR Data Analytics offers a lot of potential. This necessitates the use of modern HR software to analyze vast amounts of employee data. Despite the fact that "people analytics" is becoming a popular term for HR Data Analytics in the world of HR Tech, few of us understand what it means. Here is an Infographics to help you get started on your journey of discovery.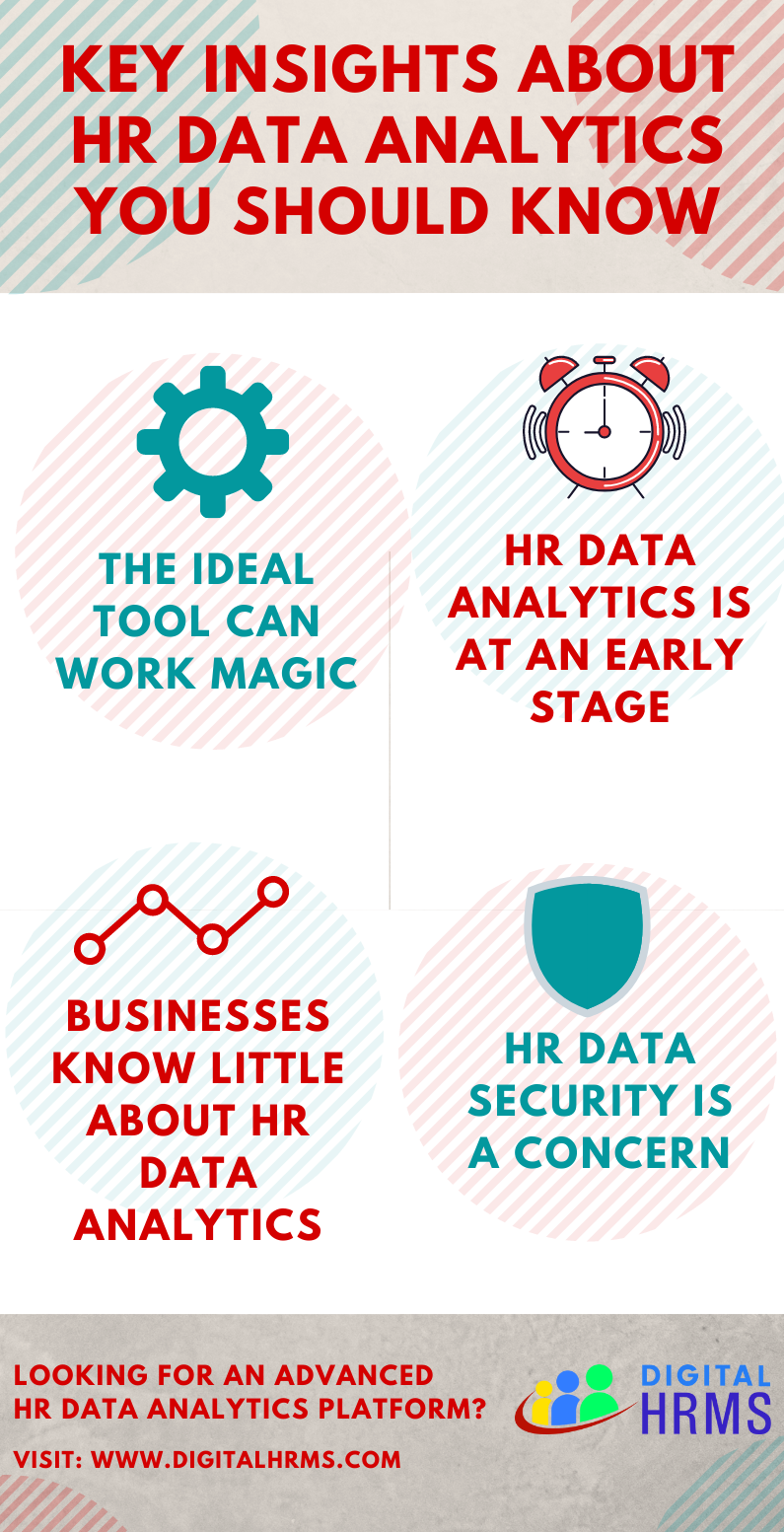 The Ideal Tool Can Work Magic
HR Data analytics focuses on employees. So, if you want to reap the benefits of effective employee data analysis, you'll need an advanced HR software like
Digital HRMS
, which automates every HR operation, includes HR Analytics, and creates detailed automated reports.
HR Data Analytics is at an Early Stage
That's correct. People analytics is a newer technique in the subject of human resources, yet it is one of the most promising. As more businesses become aware of the importance of people analytics, this technology will gradually become a fundamental element of HR management.
Businesses Know Little about HR Data Analytics
This is probably one of those truths that defies belief, yet it's real. Because people analytics is a new technology, many businesses are unsure what it is and why it is important. People analytics is progressively being acknowledged by businesses as a vital aspect of HR management because it is built on providing value to employees.
HR Data Security is a Concern
It's crucial to recognize that HR data, in general, and employee data, in particular, can be quite sensitive. As a result, while analyzing data for people analytics insights, data security becomes one of the most important considerations. However, newer HR technology, such as Digital HRMS, includes advanced security safeguards that safeguard data against unauthorized access and other hazards.
Want to explore more about how the Digital HRMS platform can help your HR team derive key HR insights?
Visit our website
www.digitalhrms.com
or drop us an email on
marketing@digitalhrms.com
and our team will get in touch with you. Now, get Full access to the Digital HRMS HR software platform Free for 90 Days. Available for Limited Period only!
Stay connected with us on Social Media for all the latest updates.