Explore Software Testing Services for Enterprises Today with T/DG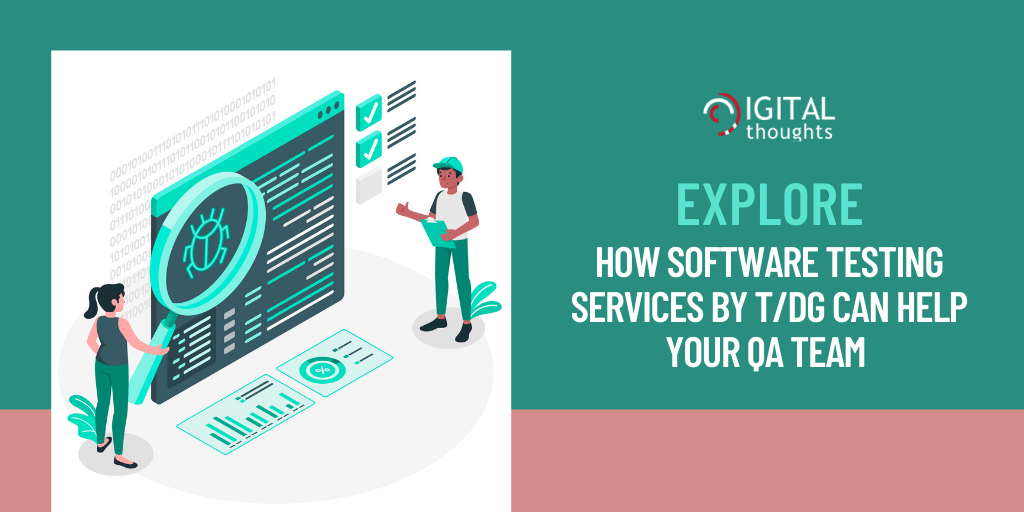 Software testing is a process for identifying whether or not a software product meets the required standards and for guaranteeing that it is defect-free. With respect to the pre-defined requirements, the purpose of software testing is to detect faults, gaps, or inconsistencies. When working on a software development project, bear in mind that errors might occur at any stage of the process. Testing the software is how you discover the vulnerabilities, errors and flaws present, which makes software testing very significant for the development of software applications that meet the highest standards of quality.
Software testing process is vital because it allows any issues or errors in the software to be found early and corrected before the final product is delivered. A well-tested software product provides reliability, security, and excellent performance, which saves time, money, and improves customer satisfaction.
Key Challenges of Software Testing
Software applications are getting more and more complex everyday with advanced features being added into the mix to up the level of user experience. With such complex apps on board, quality assurance is not just a necessity but also complex, to say the least. Without an effective software testing strategy in place, there are multiple challenges that quality assurance teams are likely to face, and some of the challenges are mentioned below.
Managing increased regression testing as a result of project expansion

Hiring QA professionals with the desired level of expertise

Need to complete testing under time constraints

Simultaneous testing across multiple browsers and platforms

Need to write repeated test scripts

No provision for analyzing test failures in order to draw conclusions
Why Software Testing Services by T/DG is the Solution
Customers look got software applications to be installed and updated faster in today's fast-paced Digital age, and that too in a short amount of time and with zero errors. The Digital Group (T/DG) creates and delivers solutions that combine deep industry knowledge with technological expertise, utilising quality models and Certified Testing methodologies to make the Software Quality process simple and transparent.
Our software testing services help businesses provide consistent, high-quality testing for web and mobile applications. We offer extensive software testing services on the most recent web platforms, including AJAX, JQUERY, and other popular Java Script Frameworks such as Knockout.js, Angular.js, and React.js, among others. We assist you in reducing software testing efforts by establishing unique software Test Processes that are based on our expertise working with successful models.
The Digital Group also offers a next generation test automation and complete test management suite – QARA Enterprise. Explore Now www.qaratest.com.
Why Choose Software Testing Services by T/DG
Here we shall look at the key advantages of the software testing services by T/DG, that helps your QA team build a customized software testing strategy in order to overcome the most complex challenges and deliver software applications that match the highest standards of quality.
Solutions that are very effective and have a proven track record of success

Professionals with a wide range of expertise and certifications from across the world

Dedicated experts for each project to facilitate faster time to market

Our blended model, which includes both onshore and offshore teams, yields quick results

Flexible models and pricing structure allow for 30-40% cost savings.

Customized solutions built with domain knowledge and experience of working for several industry verticals
The demand for proactive Quality Assurance has skyrocketed. Software development organisations require to build a solid software testing strategy that helps them release high-quality, bug-free software in the quickest time possible to make a mark and stand out in an increasingly competitive industry.