Explore Types of Big Data Solutions for Enterprises Today with T/DG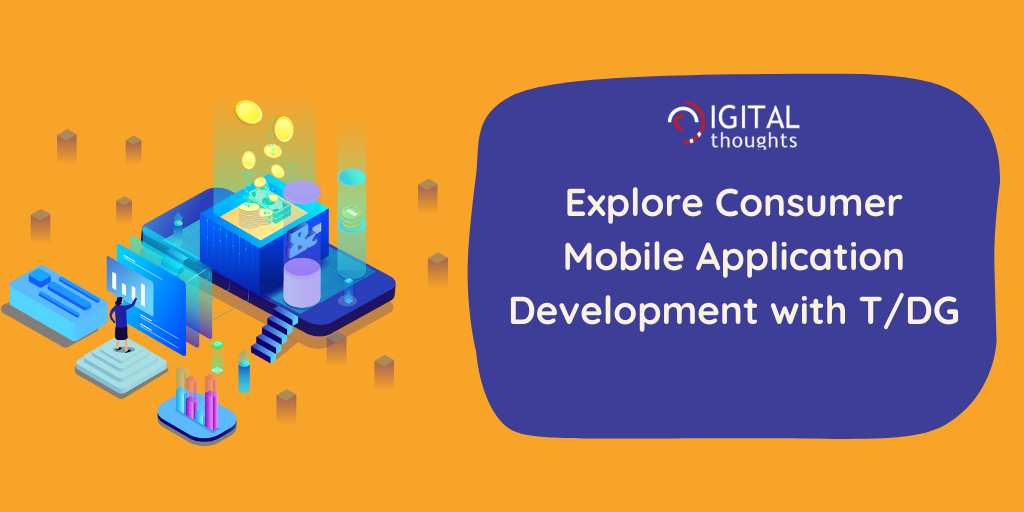 Enterprise data is complicated and unstructured, and analyzing it is one of the most difficult tasks that businesses face today. Because this data cannot be evaluated using traditional methods, it must be analyzed using the most modern data mining and text analysis technology available. Natural language processing (NLP), artificial intelligence (AI), machine learning, and other technologies are just a few of the tools we use today to make sense of the massive amounts of unstructured and unoptimized data that businesses acquire and store.
How Big Data Solutions by T/DG can Help Your Enterprise
Advanced data analysis produces consumer insights, process improvements, and cost-effective efficiency. Big Data analytics and Business Intelligence Solutions have become the cornerstone of developing critical business strategies, thanks to the exponential growth of data. Poor Master Data Architecture and Management results in bad business decisions and lower growth rates.
T/DG provides end-to-end Big Data solutions that produce high-quality outputs and a positive Return on Investment (ROI) while minimizing costs and risks.
We believe in exceeding client expectations by delivering holistic Big Data solutions that integrate advanced data analytics and cutting-edge technology. By intelligently connecting the right people to the right products at the right time, we assist CMOs and Sales Leaders make educated business decisions and improve ROI.
TYPES OF BIG DATA SOLUTIONS BY T/DG
When it comes to helping enterprises make the best use of their data, T/DG offers the following 3 major types of Big Data solutions.

Businesses must now incorporate data management into their systems due to the growing number of compliance laws linked with data. Furthermore, the sheer volume of data available to and controlled by enterprises has grown exponentially over time. As a result, an organization's effective management of structured and unstructured data should be handled in a methodical manner. It goes without saying that data management systems must follow industry best practices.
T/DG's data management knowledge encompasses a wide range of technologies and systems. Many major open-source databases and advanced data platforms are familiar to the Digital Group. We have the most up-to-date tools and platform capabilities for everything from data organization with best governance standards through data storage, processing, integration, and cleansing, as well as use of the data.
Data Management Solutions by T/DG
The ability to respond in real time to ever-changing market trends and consumer needs is what decides whether a business plan succeeds or fails in today's competitive world. An organization can leverage all of its Big Data sources, both internal and external, to arrive at important insights using excellent data analytics and Business Intelligence services.
Delivering the information to decision makers at the proper time and place falls under the area of business analytics. The Digital Group offers complete Data Management, Big Data Analytics, and Business Intelligence solutions. T/BI DG's services are depicted in the diagram below.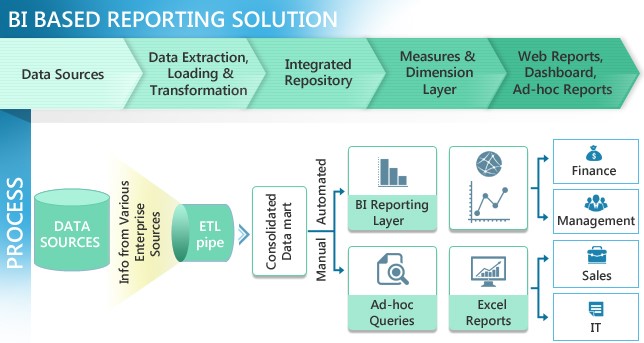 Big Data is continually evolving and comes from a variety of sources, and is stored in a variety of forms, among other things. These are just a few of the issues that businesses may face when it comes to Big Data management. Furthermore, the sheer volume of data and the rate at which it grows/changes makes it even more difficult to comprehend.
In today's competitive environment, it's critical to analyze this data, derive insights, and apply a new plan in real time without advanced Big Data solutions. T/DG is committed to assisting our clients in achieving the maximum level of information maturity and transforming into data-driven businesses through methodical, time-bound processes. Our Big Data Consulting services are a critical component of our Data Solutions portfolio, assisting businesses in overcoming Big Data difficulties.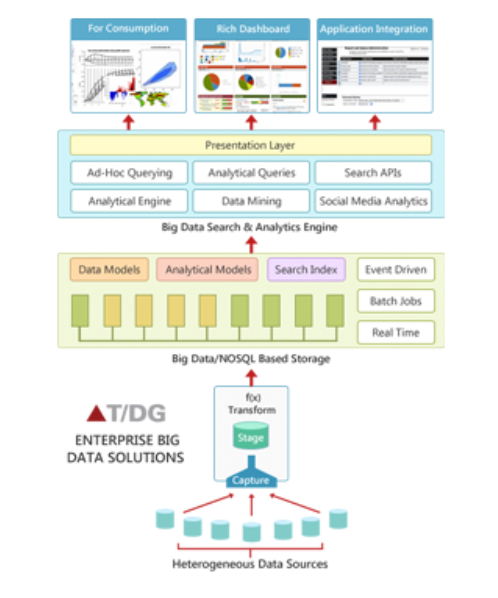 Want to witness how our Big Data Solutions can enable your enterprise to leverage the power of Big Data and make the best use of insights to make informed business decisions? Visit our website or drop us an email on tdg-marketing@thedigitalgroup.com and our team will get in touch with you.