Exploring Benefits of an Automated HR Management Platform with Digital HRMS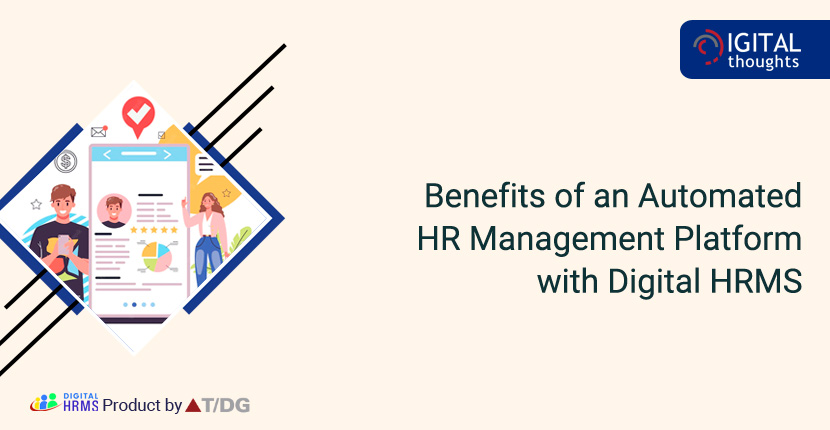 Since it is entrusted with the full role of personnel management, an organization's HR department bears the greatest levels of responsibility. From the moment an employee walks in the door until the day they leave, the HR department plays a critical role in their management. From the moment an employee starts working for the company, he or she is needed to fill out a variety of documentation for various purposes. This starts with onboarding procedures and continues throughout the employee's career.
However, this is the era of digitalization and your HR department can't be far behind! The need of the hour is to invest in an HR software that automates the entire HR Management process for a seamless experience for your HR team. Yes, an advanced HR management software like Digital HRMS can help your HR team overcome the most challenging aspects of a paper-based approach towards HR management.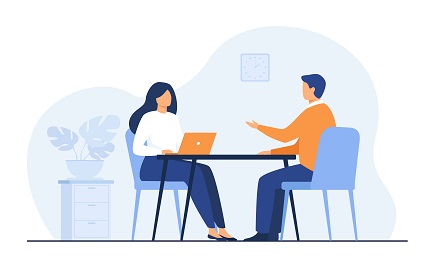 Challenges that HR Software Can Help You Overcome
The following are the challenges of a paper-based approach to HR Management that can be overcome with the help of an HR management software like Digital HRMS.
Manual HR processes are prone to errors.
Multiple tools are required for various HR modules.
Lack of control over sensitive data within the organization.
Managing employees that are geographically distributed and work in various locations throughout the world.
The search for hiring the right candidate usually takes a long time.
Ineffective staff productivity tracking and monitoring across defined tasks.
Employees are unable to self-serve due to a lack of openness.
HR data is dispersed across multiple databases, resulting in inefficient management.
Leave approval takes a lengthy time, and there are inaccuracies in leave management.
Payroll processing errors and discrepancies.
Onboarding process is not effective enough for new hires.
Absence of a systematic strategy for evaluating employee performance.
Inability to obtain necessary documentation when needed.
Physical storage of document and files is expensive.
Automated HR Management with Digital HRMS
Digital HRMS is a comprehensive HR software platform that offers a handful of different modules for every HR function, right from Recruitment and employee onboarding to separation. The following are the modules of the Digital HRMS HR software platform.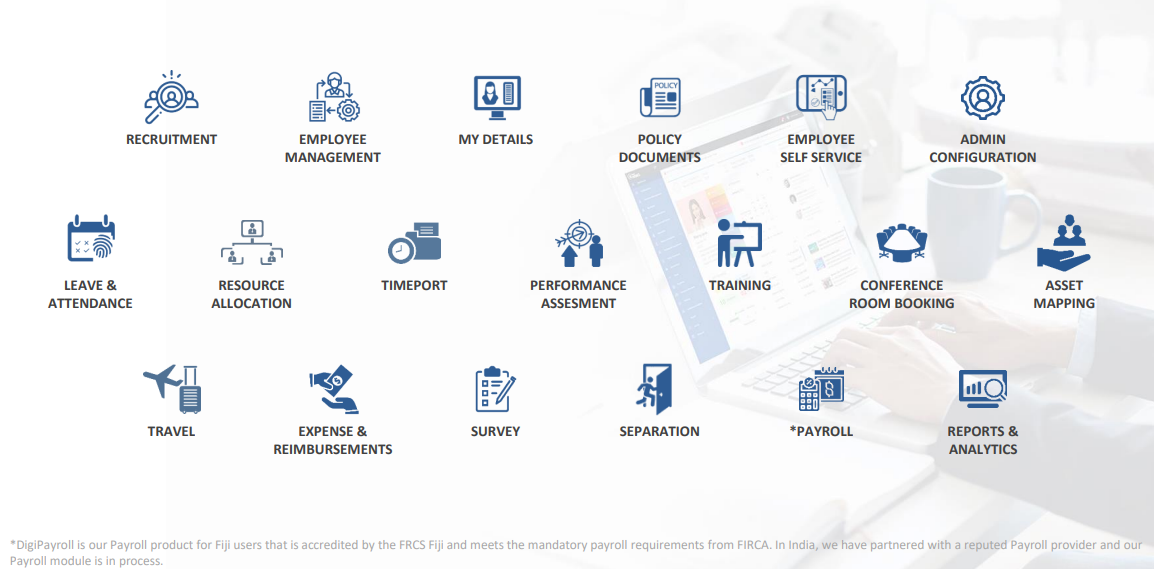 From hiring to retirement, Digital HRMS is a complete HR software platform that automates every aspect of HR tasks and personnel administration. Here are the reasons why your HR team should opt for Digital HRMS when it comes to an advanced HR Software.
GDPR compliance ensures privacy and safety of user data
Availability on Cloud, on-premise and on the Mobile App increases accessibility
Automated attendance tracking with the mobile app using geofencing technology
Highly configurable modules for easy customization
Smart Links for approvals without the need for application login
Seamless integration with any Time & Attendance system
Multiple entities & multi-location feature in one application
Advanced data security capabilities to protect HR data
Key Benefits of Digital HRMS HR Software Platform
The following are the key benefits of using the Digital HRMS HR Software platform.
The resume parsing tool allows for quick and precise sorting of resumes based on pre-defined parameters.
Each applicant's interview process may be tracked easily, with detailed input from every interviewer at various stages of the hiring process.
A simple and speedy onboarding procedure for new hires that allows all documentation to be completed without the use of any paper!
Role-based access with the help of the HR software platform ensures complete security and confidentiality of critical employee information.
For every area of HR processes, easy and quick automated report generating for data analysis is offered by the Digital HRMS HR management software.
Employees in various geographic regions, including remote employees, can be easily managed through a single HR software platform.
Allows personnel of the HR department to concentrate on other vital tasks, such as developing growth strategy for the company.
Removes the time and effort required for manual processing of employee payroll, while also ensuring that the procedure is accurate and error-free.
Provides a platform for management to arrange employee training and skill development activities, keeping people informed and increasing participation.
Allows the organization to simplify and implement a smooth employee separation process to ensure the formalities are completed as per the schedule.
Want to explore more about how the Digital HRMS HR software platform can help your HR team automate HR processes?
Visit our website www.digitalhrms.com or drop us an email on marketing@digitalhrms.com and our team will get in touch with you. Now, get Full access to the Digital HRMS HR software platform Free for 90 Days. Available for Limited Period only!
Stay connected with us on Social Media for all the latest updates.