How AI is Essential to Test Automation & Statistics on AI You Should Know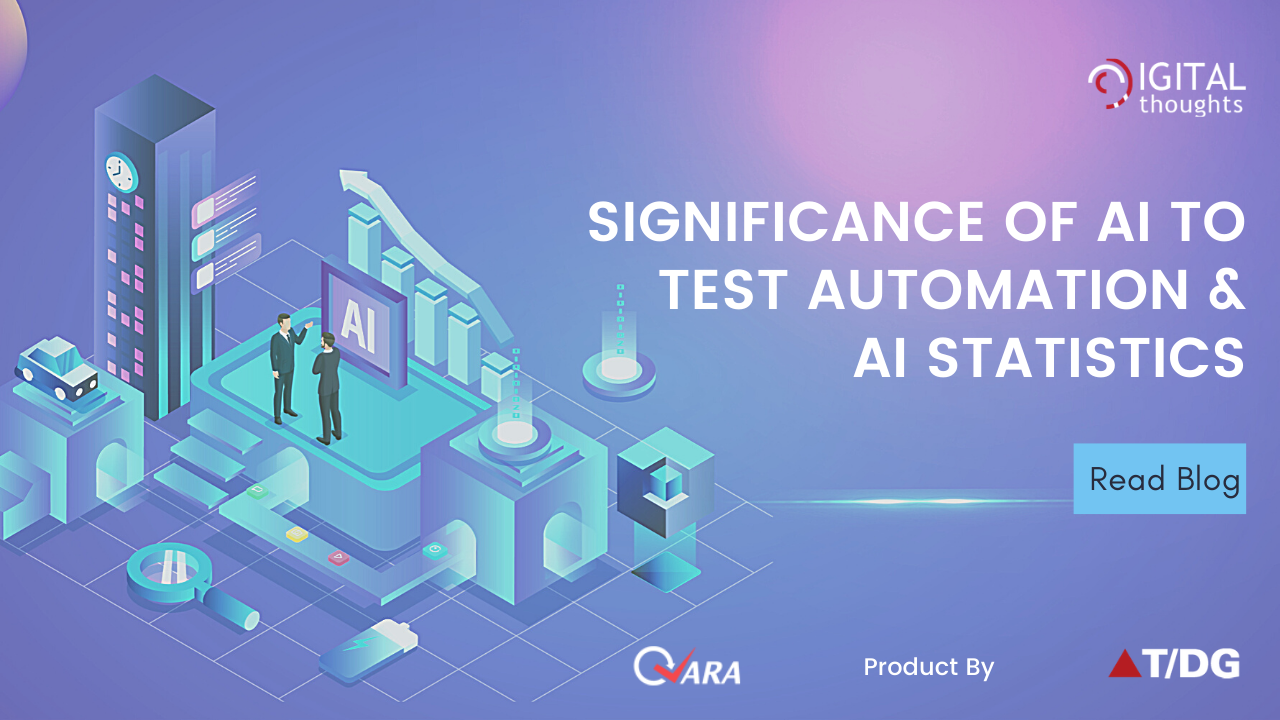 Artificial intelligence (AI) refers to the science of developing machines that are smart and have the ability to "think" and perform basic to advanced functions. AI is one of the most sought-after Technologies today, and it has number of applications across industries and domains. Everything from chatbots to digital assistants, everything is powered by artificial intelligence today. Since AI has the power to redefine the way people interact with machines, it finds very wide applications.
AI is revolutionizing every area of business like never before, right from enterprise search to software testing. The new age test automation tool like
QARA Enterprise
is powered by artificial intelligence to help QA teams achieve the most efficient testing results in the shortest amount of time.
As the world of software testing increasingly goes Agile, there is the increasing need for faster time to market and more frequent updates in the applications. This is a goal that simply cannot be achieved with manual testing. This calls for testing approaches that ensure more testing can be done in less time. This is where concepts like AI and automation come into the picture. Artificial Intelligence is a technology that can help QA teams to accelerate the testing process in order to meet the testing goals more effectively and launch frequent updates within the stipulated timeframe.
Resolving Challenges in Software Quality Assurance with Artificial Intelligence
With the evolving needs of a dynamic market, there is the need to change the approach towards software testing, so that QA teams find it easy to develop the most efficient product that meets the highest quality standards. The new age smart automation testing tools are designed for the best results when it comes to test automation. The following are the benefits of using AI in test automation.
Artificial intelligence platforms can simulate user behaviour, which is useful in UI testing. AI platforms can execute UI testing faster as well as more accurately when compared to manual testers.
Test automation tools powered by AI have the ability to prioritise the test cases that need to be executed first in order to meet the testing goals within the stipulated timeframe.
Repeated test cases are another instance where AI can play a big role as it eliminates the need for QA teams to spend time in conducting test cases multiple times. Artificial Intelligence can also help QA teams to identify the smallest number of tests required in order to is a piece of change code.
Latest technology has also enabled test automation tools to write test scripts automatically with the help of AI and machine learning. This is a breakthrough because it eliminates the need for writing test cases again and again for different scenarios and also reduces the learning curve for automation.
Last but not the least, artificial intelligence is always more reliable than human testers, especially when there is extensive testing involved, as it completely eliminates the chances of errors.
Having learnt about the significance of AI software testing and automation, let us have a quick look at some of the key statistics on artificial intelligence that you should know.
Key Statistics on Artificial Intelligence
1. AI will grow into a $118.6 billion industry by 2025
2. 54% of QA teams say AI tools have boosted test efficiency
3. 71% of QA professionals say AI and machine learning are game-changers
4. 75% of businesses say AI will allow them to move to new ventures and other businesses
5. Global GDP will grow by $15.7 trillion by 2030 thanks to AI
6. Already 77% of the devices we use feature one form of AI or another
7. 84% of global business organizations believe that AI will give them a competitive advantage