How Digital HRMS is the Solution to Employee Information Management Challenges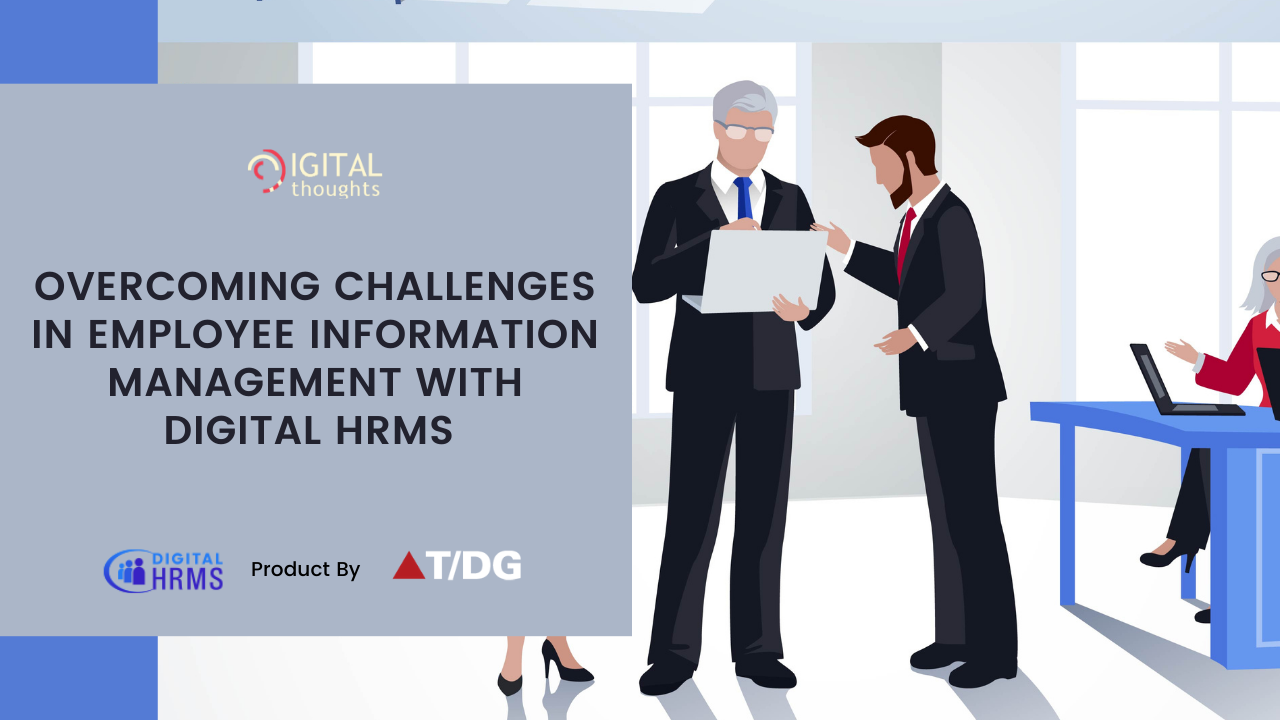 Even as data continues to emerge as one of the most important contributors to a company's success, information management remains one of the most difficult challenges it faces today. Because of digitalization, businesses are now dealing with massive amounts of data, and the right data management approach is the first step toward realizing the value of this data.

The HR department is in charge of handling the organization's largest volume of data. This is because the HR department is in charge of managing the data of all workers in the company, as well as data from various aspects of employee management, such as leave and attendance, working hours, productivity management, and travel management. Some of the major challenges faced by the HR department when it comes to management of employee information are mentioned below.

Employee Information Management Challenges
Time consuming process to find relevant information
Lack of an organized approach to HR information management
Difficulty in updating the data
Employee data scattered across numerous databases
Paper-based manual system for HR information management
Several instances of duplication of data
Manual process leads to errors in the HR data
Non-existent search functionality for employee information
No provision to access or modify the personal information by employees
Lack of provision for Data Analytics to fetch relevant insights
Difficulty in entering information at the time of onboarding
No access to data required for payroll and benefits administration for employees
Employee information management takes more time of the HR department
As a result, we can see that today's companies face a variety of challenges when it comes to employee information management. The solution is to use an HR information management platform to incorporate a structured approach that ensures that information is still up-to-date and that the most important information is easily accessible.

Digital HRMS is an example of an advanced HR software that has the capability to handle employee data efficiently. The platform organizes all of the employees' information in a logical manner, making it simple to locate information as required. The main features of the Digital HRMS employee information management system are listed below.

Bulk information update feature saves time
Configurable role-based access to information
Central repository of detailed employee information
Easy search tool for relevant employee information
Provision for HR to access and customize Quick Links to Employee Manual, HR Helpdesk, HR Contact Details, Holiday List, Newsletter, and more.
Provision for quick download of documents from the system by the employees
Email notifications and detailed reports
Dynamic workflows
Want to discover more about how Digital HRMS can help your HR team manage employee information effectively?

Stay connected with us on Social Media for all the latest updates.
Read:
How HR Software is Key to the Success of the Enterprise