How Enterprise Solutions by T/DG Can Help Your Enterprise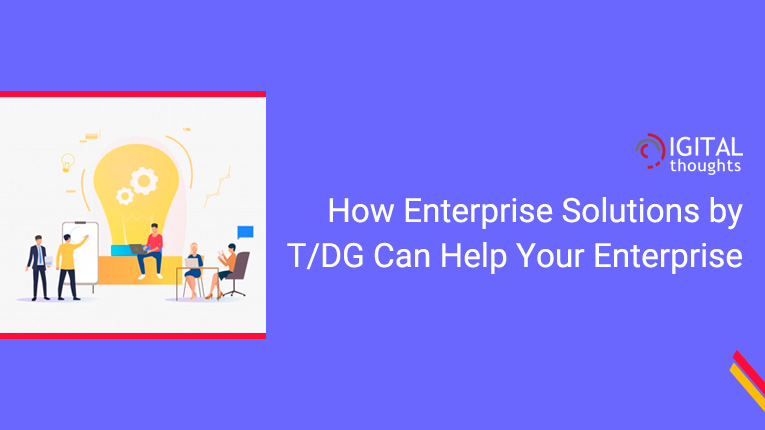 With shifting market dynamics and constantly evolving technologies, having a competitive advantage requires introducing products and services to the market as quickly as possible. All processes and activities must be adaptive, resources must be maximized, and enterprise IT solutions must be current in order to reach this goal. However, today's businesses face numerous obstacles when it comes to managing various areas of their operations. The following are some of the major issues that businesses face: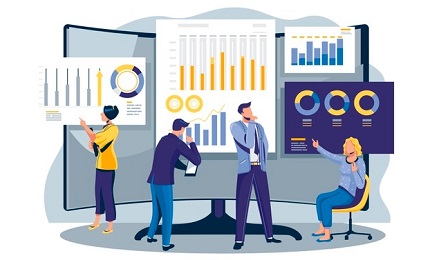 Integration of data from a variety of sources and the use of a variety of technologies in conjunction with a variety of business processes

Integration of many systems that accomplish various functions

Enterprise e-business models require ongoing innovation.

Developing operational software that is both cost-effective and system-integrated to connect various business units

Processes that are inefficient and fragmented
How Enterprise Solutions by T/DG Can Help
The Digital Group is a market leader in enterprise solutions that are scalable. T/DG strives to provide accurate, appropriate, and cost-effective solutions to improve company efficiency and quality. Our system integrated solutions help firms improve performance, flexibility, and efficiency by adapting to market changes.
Here are the offerings by T/DG in the Enterprise Solutions Domain.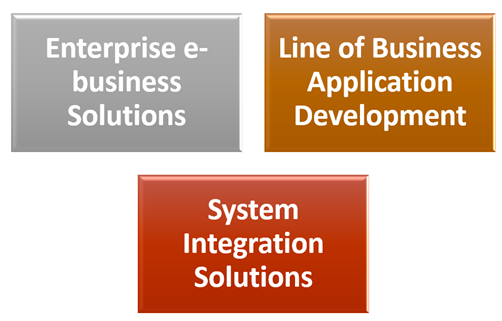 Enterprise e-business solutions
Improve productivity and quality by transforming corporate processes.

Using web apps, create an original and modified electronic business module.

Traditional company tactics can be transformed using cutting-edge digital technologies.
Line of Business application development
Improve an organization's operational software, which is in charge of critical internal and external business outputs.

Multiple systems and business divisions can be linked together.

Assist in the development, planning, and testing of integrated business processes and system environments.

Integrate company needs with cutting-edge technology in a transparent and efficient manner.
System integration solutions
To create integrated computer systems for a variety of clients, combine hardware and operational software components.

Develop cost-effective, personalized, and innovative software to fit your company's goals.
Why Partner with T/DG for Enterprise Solutions
The following are the benefits of partnering with T/DG for Enterprise Solutions for your business.
Transform your business using technology-based inventive strategies that achieve your objectives.

As a result, operational efficiency, productivity, and quality have all improved.

Managers and company executives will benefit from improved decision-making abilities.

Enjoy a tried-and-true solution that incorporates new technology improvements to meet evolving business needs and requirements.

Benefits should be maximized, and risks should be properly managed.
To find out more about our offerings in the Enterprise Solutions domain, please contact us today. You can also send us your requirements at info@thedigitalgroup.com and our team will connect with you to help you get started on your journey towards effective enterprise business management.