Infographics Blog on Benefits of HR Software for Employees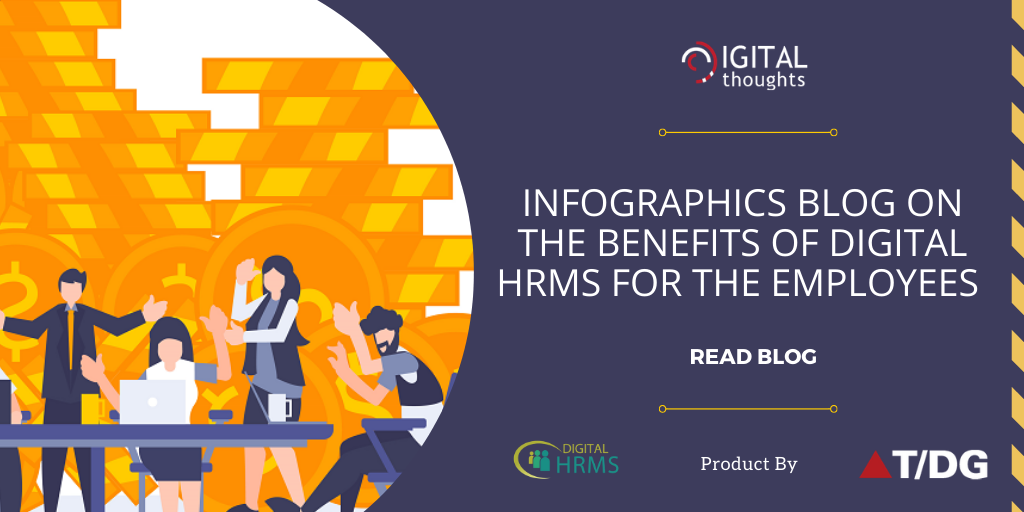 Employees are one of the primary assets of an enterprise and so enterprises today are prioritising employee welfare in the scheme of things. Employees who are driven and dedicated contribute significantly towards the growth and success of the organisation. However, employees are humans and they need to feel valued and appreciated at the workplace in order to give their best.
The responsibility of the human resources (HR) department of an organisation is to ensure the employees are happy and to resolve the issues they are facing. The HR Department, therefore, has a very big responsibility as organisations often have hundreds of employees. It can become challenge for the HR department to manage employee requirements and ensure maximum employee engagement.
Digital HRMS is an integrated modular HR software that allows organisations to pick and choose modules and create a customized HRMS
software
platform that is tailor-made for the specific requirements of the organisation. It's a new age HR management software has turned out to be the ideal solution for the HR department to streamline employee management and engagement
An advanced HR software platform like Digital HRMS
software
offers
benefits to the employer
as well as the employees. The infographics below highlights the benefits that Digital HRMS
software
has in store for the employees in the organisation.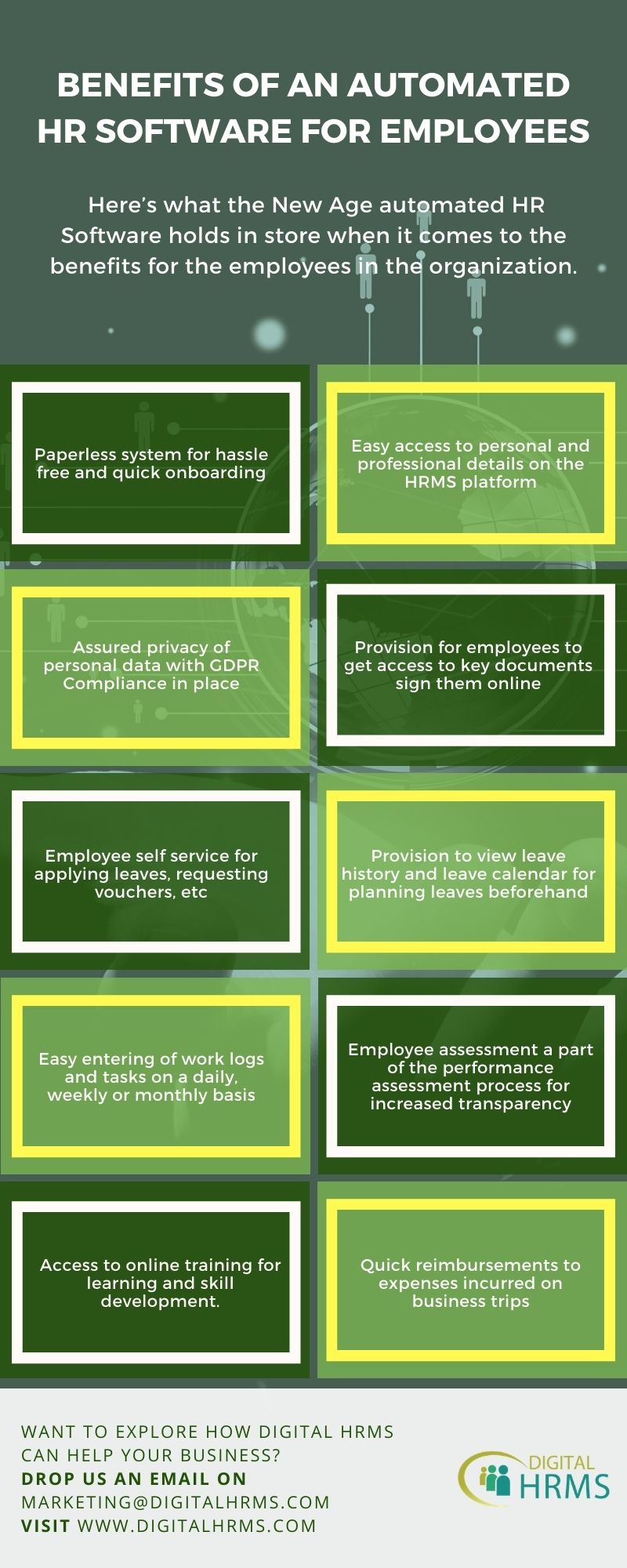 Digital HRMS
software
has multiple modules and each module is designed to offer multiple benefits to the organisation as well as the employees. This makes it a win-win solution for employers and employees alike.
In addition to that, Digital HRMS
software
is also available on the mobile app for Android and iOS users. The
hr management software also offers a
mobile app with advanced mobile specific features like face recognition and fingerprint recognition for quick and secure login. It also redefines accessibility by allowing employees to access the platform anytime, anywhere and even from their own devices.
Want to explore how Digital HRMS software can help your business manage employees more efficiently?
Visit our website www.digitalhrms.com or drop us an email on
marketing@digitalhrms.com
and our team will get in touch with you.