Infographics Blog on Employee Retention Statistics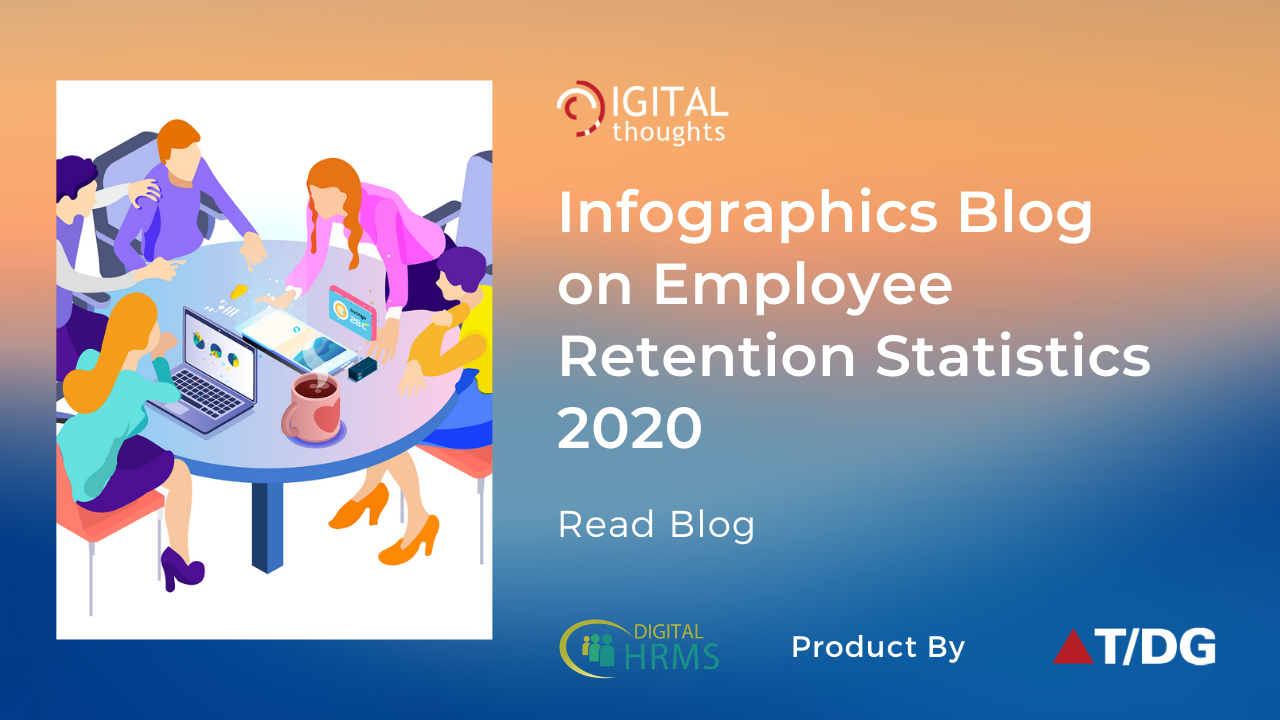 Consider this:

25% of all new employees leave within the first year itself. - Allied Workforce Mobility Survey
According to statistics like this, employee retention is one of the biggest challenges for HR department in Enterprises across the globe. This has made Enterprises to wake up to the need for taking adequate measures to curb employee attrition and make the employees stay with the organisation for longer periods. After all, employee attrition affects the organisation negatively in more ways than one, the cost incurred due to vacant positions coupled with the cost of recruitment, makes every company want to boost retention so that they are not left with recruiting and training people for the same position over and over again. Here are some key statistics on employee retention to help you get an idea of the scenario today.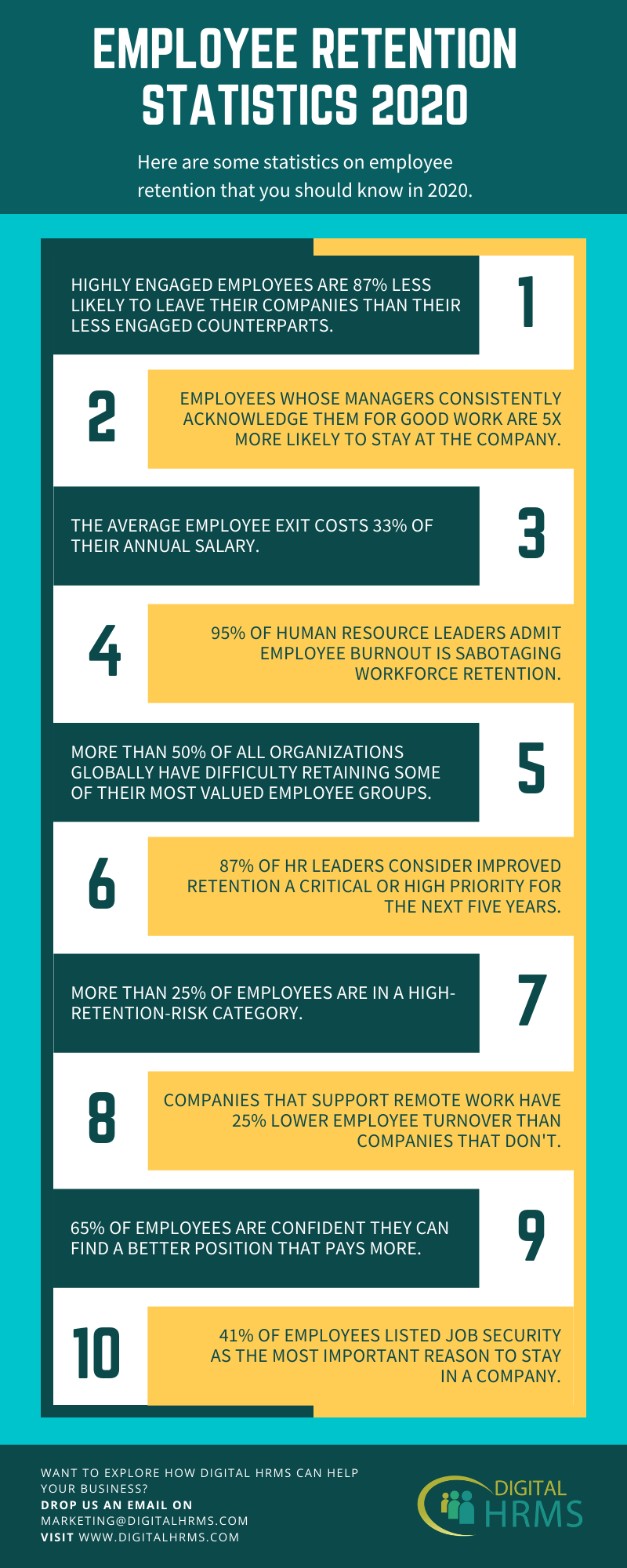 As these statistics indicate, employee retention is a serious concern for Enterprises today. The focus on employee engagement measures has been more than ever, with Enterprises investing in advanced HRMS software platforms to manage employee engagement effectively. A HRMS Software offers dedicated modules for effective overall employee management and can be instrumental in boosting employee engagement and thus, reduce attrition. Digital HRMS software is an advanced HRMS software that helps HR teams boost employee engagement in more ways than one.
Digital HRMS software helps in employee retention by creating a good onboarding experience right from the start. The employee retention dashboard of Digital HRMS helps keep a track on employee retention. Here are some key pointers on how Digital HRMS software streamlines the employee onboarding process.
Want to explore how Digital HRMS software and its employee retention dashboard can help your business boost employee engagement levels and improve retention?
Visit our website
www.digitalhrms.com
or drop us an email on
marketing@digitalhrms.com
and our team will get in touch with you.