Infographics Blog on HR Statistics for Recruitment in 2021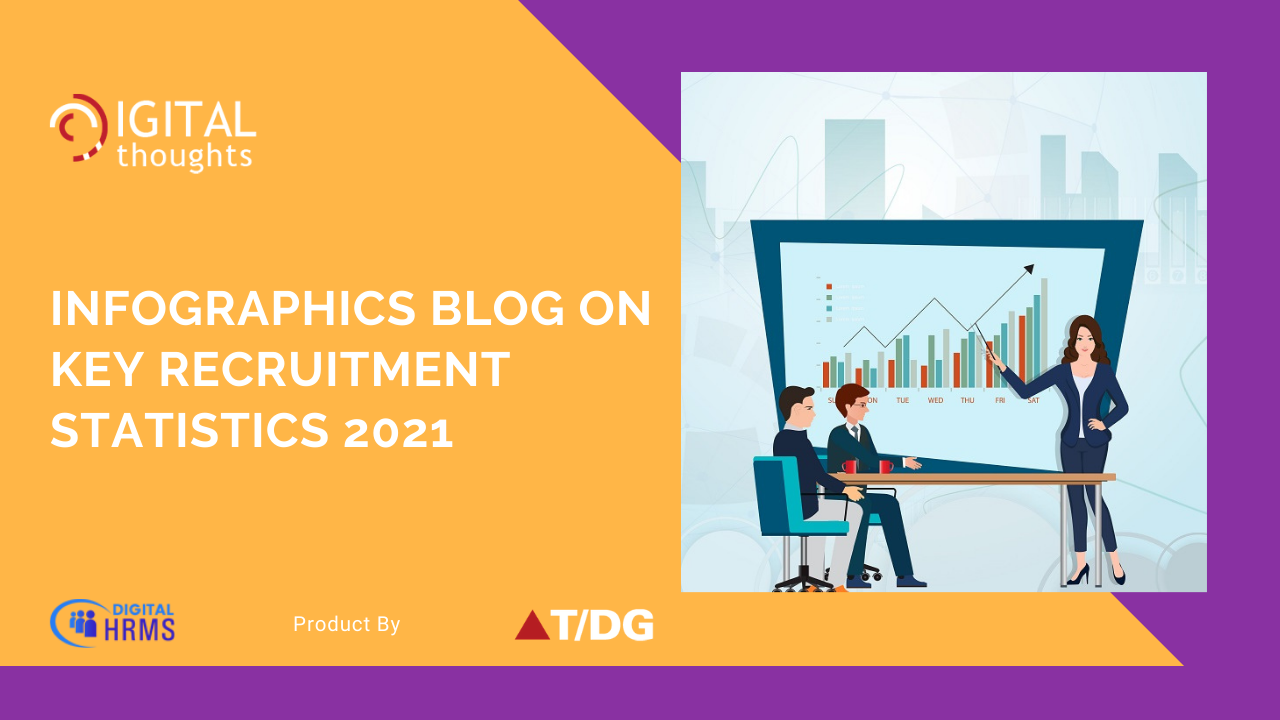 The year 2020 had been full of "surprises" and even as we step into 2021, the repercussions of the previous year still continue. Even today, millions of people worldwide are working remotely, with no idea when they will be returning to their office desk. While the pandemic has affected the lives of the employees, along with their approach to work, it has also brought forth new challenges for the HR. After all, remote work has given an all new definition to employee management.
Responsibilities of the HR department are immense and cover every aspect of employee management, right from recruitment to separation. So, how has the pandemic affected employee management and what do we have to look forward to in 2021? Apparently, there's a lot to look up to, and here we have the upcoming trends for recruitment in the infographics below in the form of key HR Statistics 2021.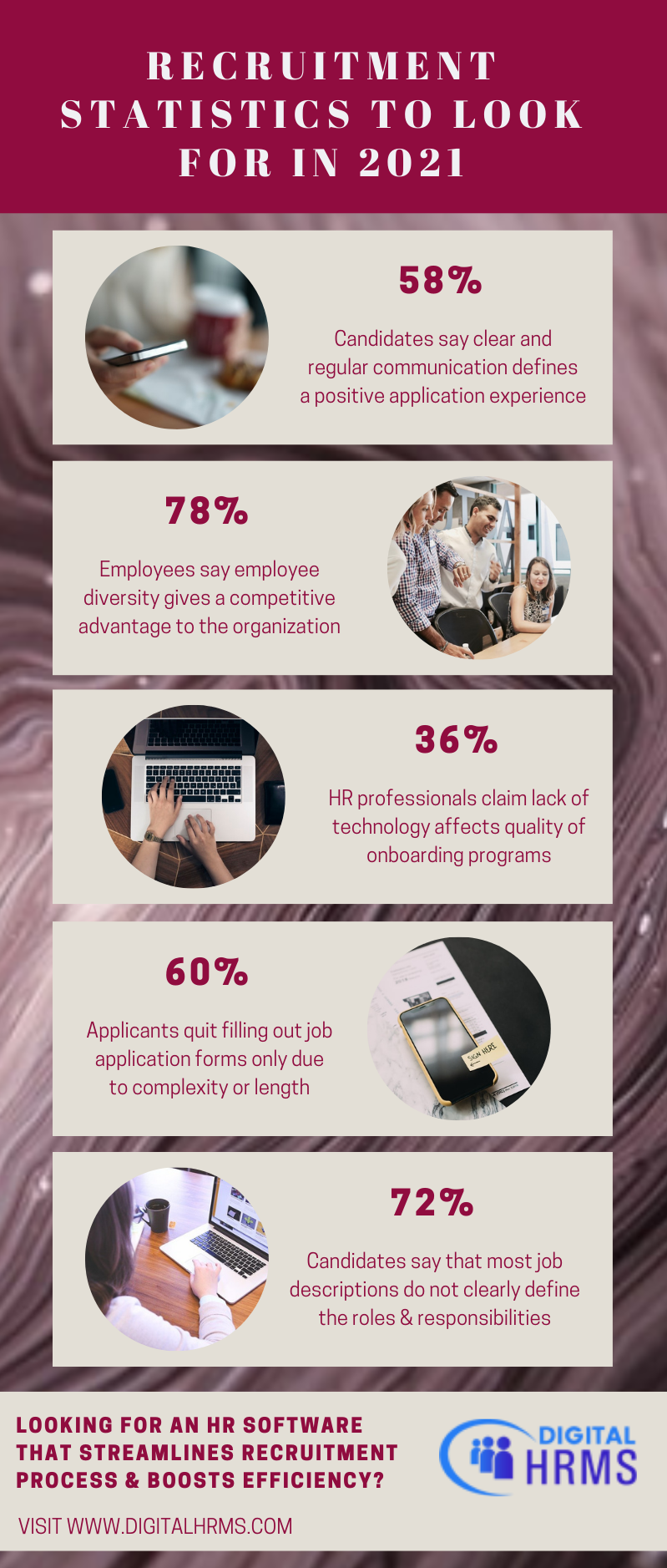 Source: Statista, Forbes, HR Dive, CareerPlug
So, how does the HR department get ready to face 2021, in terms of recruitment? Investing in an HR software is the best way to do so, as the HR Statistics 2021 indicate...
Digital HRMS
is an advanced HR software that is the ideal HR partner your HR department would need in order to streamline your recruitment process. Here we shall look at the key features of the recruitment module of Digital HRMS.
Creation, approval and allocation of RRS
Provision for existing employees to refer candidates
Editing, adding & deleting job postings in a few clicks
Provision for Admin to use a question builder to define questions to be asked in interviews
Easy monitoring of candidate and interview status
Provision for shortlisting of candidates by recruiters and managers
Tracking shortlisted candidates for further interview
Resumes of rejected candidates archived in a resume bank for future reference
Detailed reports and email notifications
So, that was about some of the key HR Statistics 2021. Want to discover more about how Digital HRMS HR software platform can help your HR team streamline the recruitment process?

Visit our website
www.digitalhrms.com
or drop us an email on
marketing@digitalhrms.com
and our team will get in touch with you. Now, get Full access to Digital HRMS Free for 90 Days. Available for Limited Period only.
Discover the Digital HRMS Mobile App for
Android
and
iOS
users.