Key Facts about People Analytics that You Should Know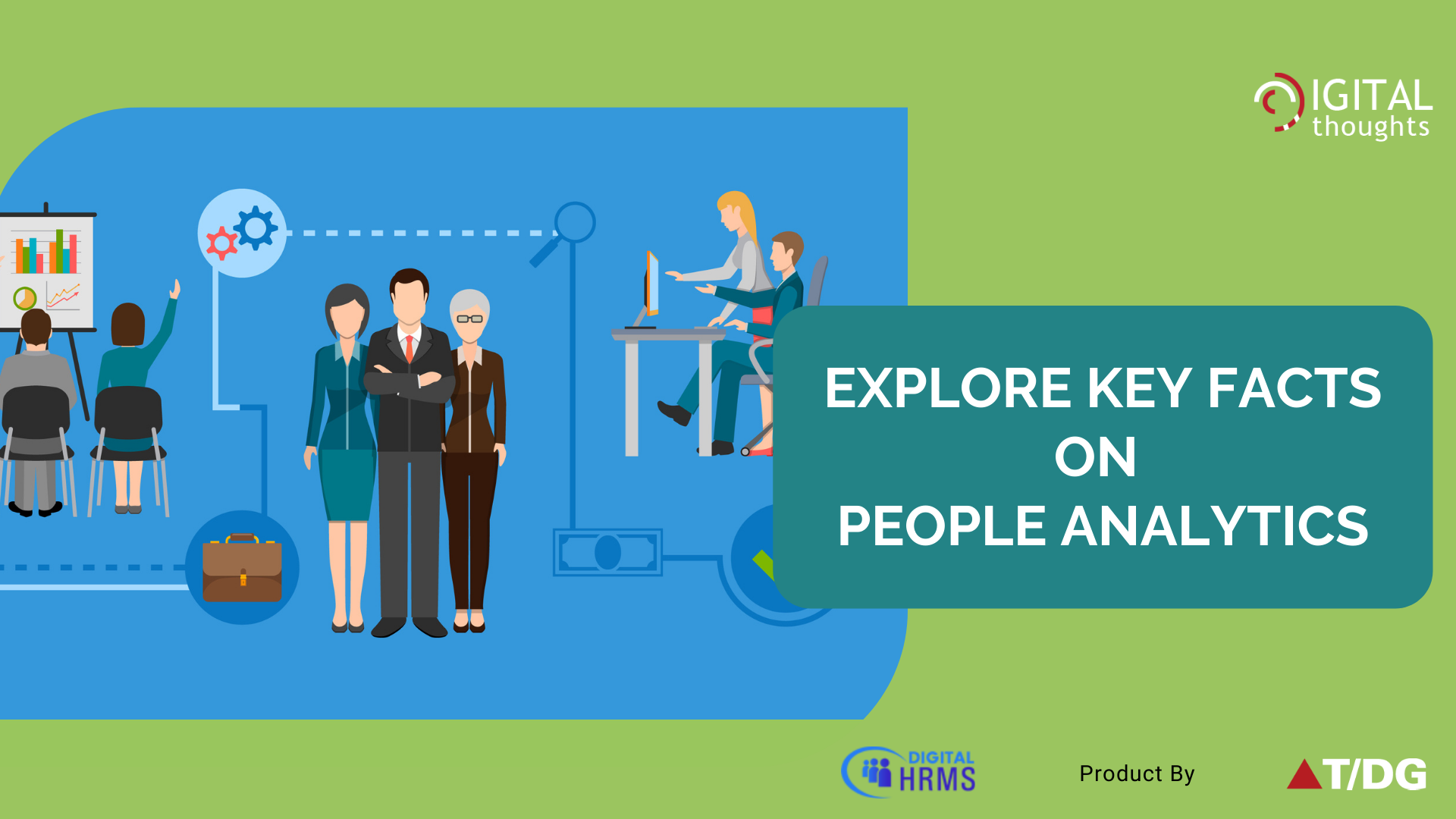 We shall begin with the definition of People Analytics, which is defined as an approach based on business intelligence that is useful in managing the people in the organization. In other words, people analytics is all about the employees working in the organisation.
People Analytics has immense potential in the field of HR, as managing a workforce is a data-driven job. In spite of the fact that people analytics is an emerging buzzword in the HR Technology domain, not many of us are aware of its significance. This blog brings key facts about people analytics that you should know.
Fact#1: People Analytics is only at its initial stages
Yes that's right. People Analytics is a relatively new technology in the field of HR but it is one of the most promising technologies out there. As more and more enterprises get to know about people analytics and its significance, this technology will slowly become an integral part of HR management.
Fact#2: Enterprises don't have a clue about People Analytics
This is perhaps one of those facts that you find hard to believe, but it's true. As people analytics is an emerging technology, enterprises are not quite aware of what it's all about and why it is important. Since people analytics is a concept that is based on giving value to the employees, it is gradually being accepted by Enterprises today as an integral part of HR management.
Fact#3: The right technology is important
People Analytics is nothing but analysis of HR data that is regarding the employees. So, if you are looking for the benefits that can be achieved through effective analysis of employee data, you need an automated HR software platform like
Digital HRMS
that is an advanced HR software platform that automates every HR function and generates detailed automated reports.
Fact#4: Security of HR data
It's important to understand that HR data in general and employee data in particular, can be highly sensitive. So, when analysing the data for people analytics insights, security of data automatically becomes one of the biggest concerns. However, new age HR technology like
Digital HRMS
offers advanced security features that protect the data from unauthorised access and other threats.
Want to discover more about how Digital HRMS can streamline employee management?
Visit our website
www.digitalhrms.com
or drop us an email on
marketing@digitalhrms.com
and our team will get in touch with you. You can even take a quick walkthrough here. Now, get Full access to Digital HRMS Free for 90 Days. Available for Limited Period only. Stay connected with us on Social Media for all the latest updates.
https://www.facebook.com/DigitalHRMS/
https://twitter.com/DigitalHRMS
https://www.linkedin.com/showcase/18484661/admin/
Read:
What makes Cloud HR Software the Solution to HR Challenges