Key Facts You Should Know about Cybersecurity in 2021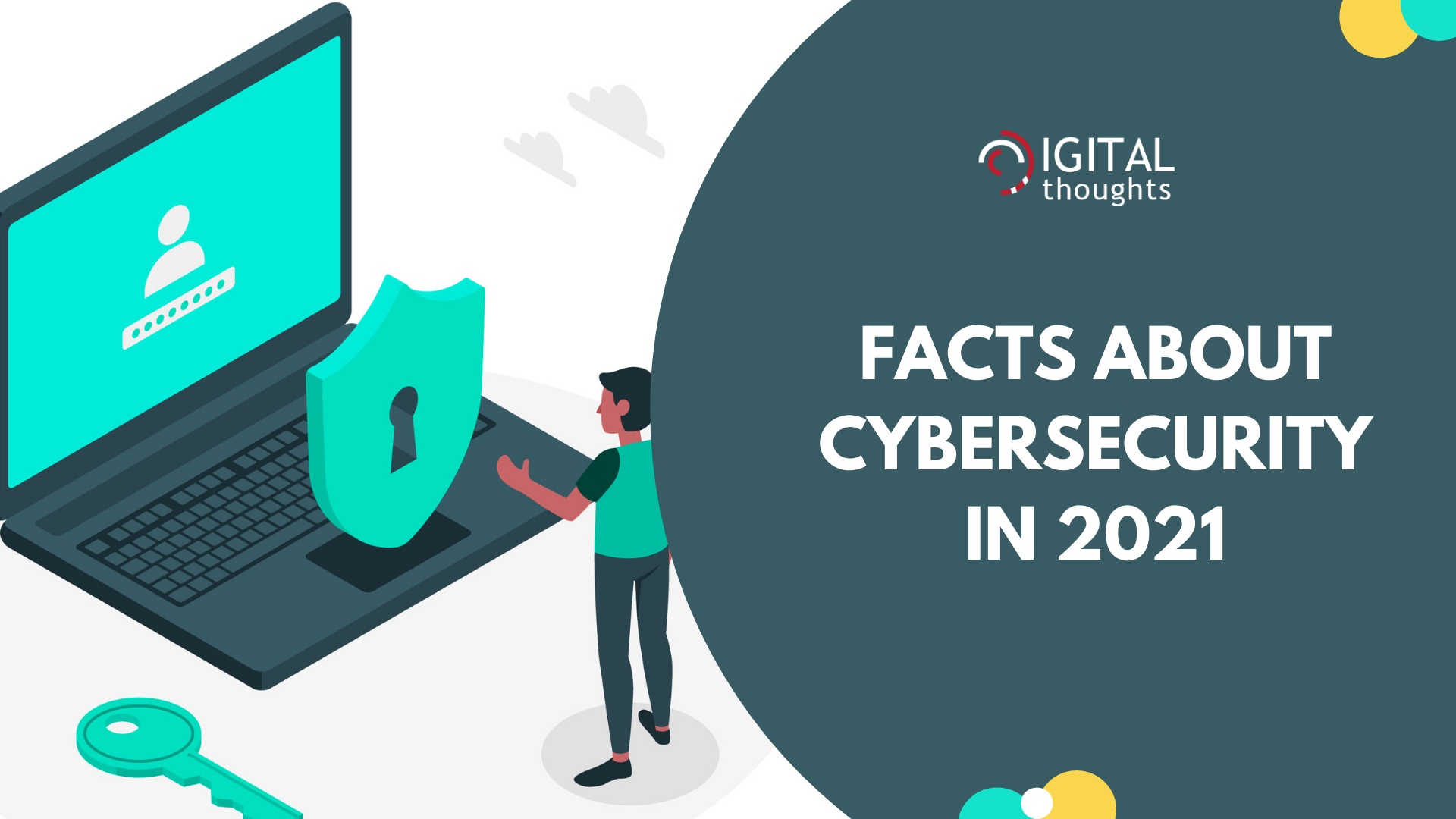 The biggest adverse effect of the World Wide Web so far has been the threat to data security. Today, hacking has emerged to be a menace that the enterprises across the globe are struggling to deal with. This has made cybersecurity one of the most significant technologies for enterprises today. It is essential for the security of data, which is often sensitive and confidential. It protects enterprise data from malicious attacks, because even the smallest of vulnerabilities can cost a fortune to the enterprises.
Even as the technology to combat the threats to data evolves, new forms of threats continue to emerge. This has forced enterprises to have a dedicated department to consistently monitor systems and identify vulnerabilities at the earliest, before there is a threat to the enterprise data. Leading IT solutions firms are offering the most advanced measures to help enterprises. Here we shall look at some of the key facts about cybersecurity that you should know.
1] Ransomware is the most prevalent threat to data security today
As the name suggests, ransomware is a term used for a malicious software that takes hostage of the data of the victim's system, only to release it when the quoted amount is paid as ransom. It is one of the recent developments in the world of cyber threats and involves making money off the data from the victims themselves.

2] Majority of data breaches can be avoided
You'll be surprised to find that almost 93% of cybersecurity breaches can be avoided if one is careful enough to take the necessary precautions. Simple steps like keeping your software and server updated through regular security patches can go a long way. Also, secure Cloud-based solutions can help your business keep cybersecurity threats at bay.
3] Cybersecurity breaches are on the rise
Even though today we have advanced cybersecurity features available to enterprises, the truth is that we have new threats coming up. In fact, 68% of business leaders, according to a study by Gartner, say that cybersecurity risks are on the rise. So, it's time we realised the significance of taking the necessary safety measures in order to stay safe from threats and hackers.
4] Human error is responsible for a large percentage of cybersecurity breaches
Did you know that according to a study by Cybint, at least 90% of data breaches are the result of human error? Well, that's good news as well as bad – because while it indicates that data breaches can be easily prevented if one is careful enough, it also means that always some level of risk does remain. Overall, there should be awareness among the individuals and employees of an organisation regarding the significance of cybersecurity measures and the serious consequences of a compromise in security.
5] data breaches often take time to be identified
What makes data breaches so devastating is the fact that when it comes to most data breaches, the damage is done well before it can be identified. According to a report by IBM, the average time to identify a breach in 2020 was 207 days! This makes it all the more essential for the enterprises to always be alert and look for vulnerabilities.
The fact remains that threats to cybersecurity are not just increasing in number but also in terms of severity. Data breaches can often lead to irreparable losses to an enterprise and its reputation, and so organizations should take this seriously.
Want to get the best cybersecurity measures for your enterprise? Visit our website or drop us an email at
tdg-marketing@thedigtalgroup.com
and our team will get in touch with you.