Key Software Testing Trends to Watch Out for in 2022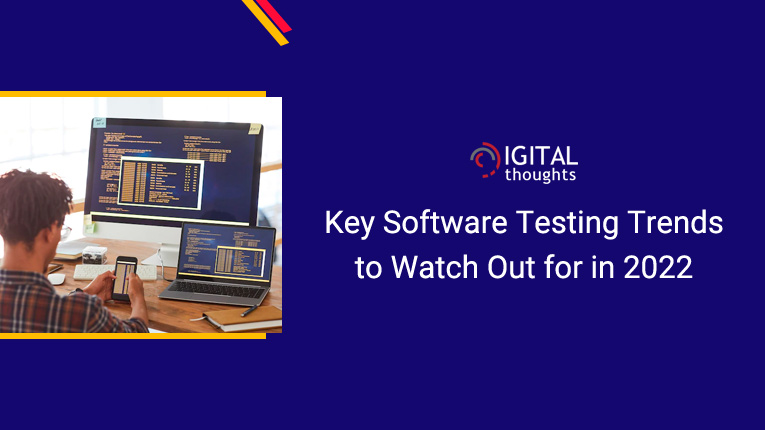 The software development domain undergoes extensive study and changes in methodology to ensure that end-user software is of the highest quality. With changing market trends, the function of software quality assurance (QA) in software design continues to evolve. Software quality assurance has developed from completing manual tests to a strategic function and has become a primary concern after a spectacular transformation.
We've arrived at the end of 2021 after a thorough examination of market trends and the most recent prioritised technologies that we believe will be crucial in the future. These technologies have begun to emerge as software testing services trends, and they have the most potential for considerable growth in 2022. Let's take a look at these patterns in software testing services and why they matter this year.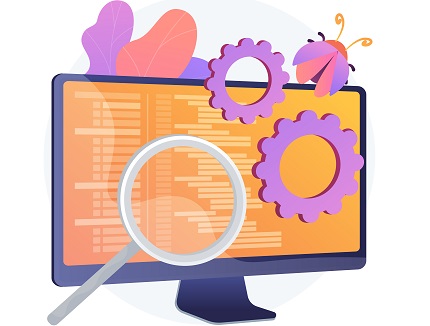 1] Security Testing
As remote work has become the norm, security testing has become a top priority for all businesses when it comes to software testing services, and cloud-based testing has raised security issues. Since security is such a specialised skill, having staff and partners that possess it is critical to growing a well-rounded testing company. Confidentiality, integrity, authentication, availability, authorisation, and nonrepudiation are all common security needs. This specialised knowledge will be in more demand in the future, and it is essential to the overall quality and efficacy of security.
2] Robotic Process Automation (RPA)
Robotic process automation will go on to grow in popularity in 2022, with more people accepting it. RPA is expected to generate roughly 3.4 billion dollars in revenue by 2027, according to research and industry surveys.
RPA, also known as robotic process automation, is a software quality assurance method of automating repetitive processes that do not require manual involvement. RPA records the actions of the tester in order to keep track of what has to be done. RPA then uses artificial intelligence and machine learning to run many scenarios utilising the same screen commands. It saves the company time and money because it is an automated function of software testing services.
3] Big Data Testing
Big Data Testing will be one of the most important software testing services trends that will benefit a variety of businesses. Regardless matter whether the data is structured or unstructured, data quality is critical in big data testing. Along with the quality of the data, functional and performance testing of apps are crucial components of big data testing.
4] Artificial Intelligence & Machine Learning
According to a survey by Markets & Markets, AI is predicted to grow at a CAGR of 36.6 percent from USD 21.5 billion in 2018 to USD 190.6 billion in 2025.
AI and machine learning can assist firms in making better decisions based on real-time data. It improves the quality of software testing services by locating flaws quickly. From visual testing to the self-healing process of automation testing tools, companies are employing AI and ML in software testing in a variety of ways. Test creation can be sped up, test maintenance can be reduced, and tests can be generated automatically using AI and machine learning.
5] Early Defect Detection
Today, quality assurance consumes a larger amount of an IT organization's budget. Involving the QA team at the start of the software development lifecycle is critical to ensuring that the budget increase is achievable. The cost of repairing flaws and the overall cost of quality is lower depending on how soon they are discovered. The key is determining whether a change is effective and whether it meets end-user expectations. Another option is for software testing services teams is to write unit test cases that development teams can test.
6] Automation Testing
There is a transition from licenced software to open-source software. In the new developing market, organisations that can demonstrate competency with open-source tools will succeed. However, before starting any automation project, it's vital to show that the product you've picked works properly in a client environment. This increases customer confidence in the solution, speeds up execution, decreases costs, and allows for faster regression cycles, all of which lead to higher quality. Thus, automation testing tools are a key part of the software testing services today.
Want to witness the benefits of advanced Software Testing Services by T/DG? Explore more about our offerings here. Also, send us your project specifications at tdg-marketing@thedigitalgroup.com and our team will get in touch with you to help you get started.