Key Statistics on Business Travel Management that You Should Know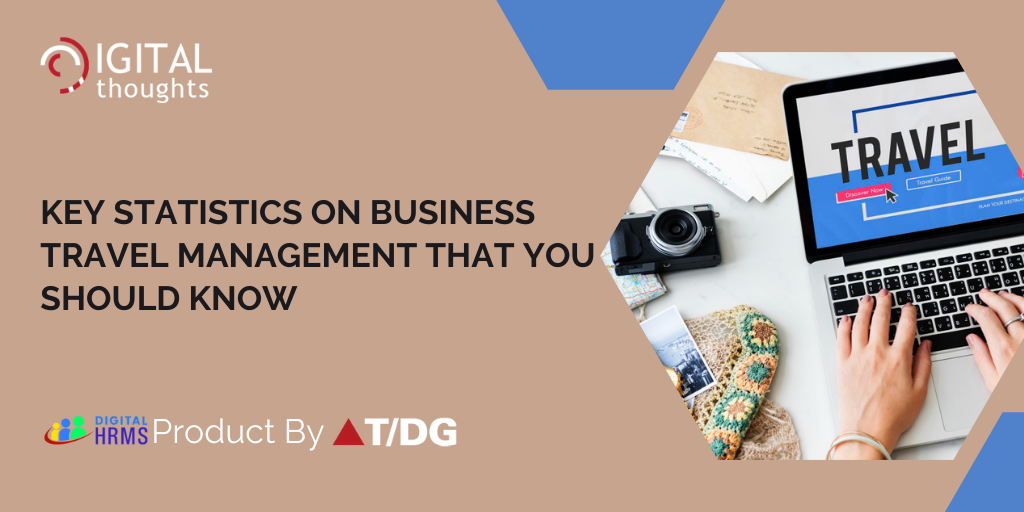 Business travel management is one of the most comprehensive responsibilities of the HR team in the new age organizations today. As more and more people are travelling for business within the country and abroad, managing business travel and the expenses involved has become a focus area for enterprises across the globe. Travel management comprises of multiple elements, including transportation, accommodation, food, recreation, and more. A travel management system helps the HR team regulate and keep track of employee travel and expenses on a single platform.
Digital HRMS is an example of a travel management system that is designed for advanced management of employee travel and expenses, with its dedicated modules for travel and expense management. There are many advantages that an advanced travel management system brings to the table, some of which include a streamlined management of employee travel and expenses, reduced costs, automated reports for easy analysis and more. However, in order to understand the significance of a travel management system like Digital HRMS, one needs to get an understanding of corporate travel management and the need for a travel management system. Here we bring to you a few statistics on corporate travel management.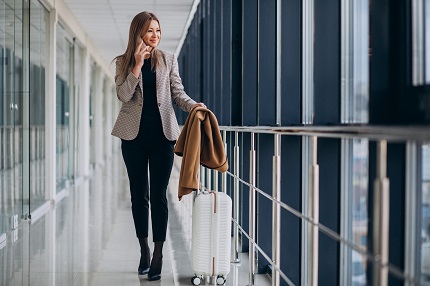 BUSINESS TRAVEL STATISTICS YOU SHOULD KNOW
90% of professionals believe that business travel is valuable to company growth.
Almost 20% of all travel is work-related.
Bleisure — the industry buzzword for travellers combining business and leisure — is on the rise, growing 30% from 2020 to 2021.
75% of airline travel profit is made by business travellers.
4% of all travel and tourism revenue comes from corporate travel.
53% of business travellers are in roles who consider their occupation to be professional, managerial, or technical.
56% of millennials create reasons to go on corporate trips.
65% of millennial business travellers view corporate trips as a status symbol.
79% of employees say that corporate travel impacts their overall job satisfaction.
Face-to-face meetings are 34 times more powerful than remote, virtual conversations
So, we see that business travel is significant for the growth and success of enterprises, which makes a travel management system equally significant. Right from allowing the employees to raise travel requests, to transparent monitoring of Travel request approval, a new age travel management system offers all this and more, in order to make it easy for the HR teams as well as the employees in enterprises today.
Want to explore more about how the Digital HRMS travel management system can help your HR team streamline employee travel and expenses?
Visit our website www.digitalhrms.com or drop us an email on marketing@digitalhrms.com and our team will get in touch with you. Now, get Full access to the Digital HRMS HR software platform Free for 90 Days. Available for Limited Period only!
Stay connected with us on Social Media for all the latest updates.
Read more: 5 Tips for Effective Travel Management in the Post Covid Workplace