Key Statistics on HR Trends to Look For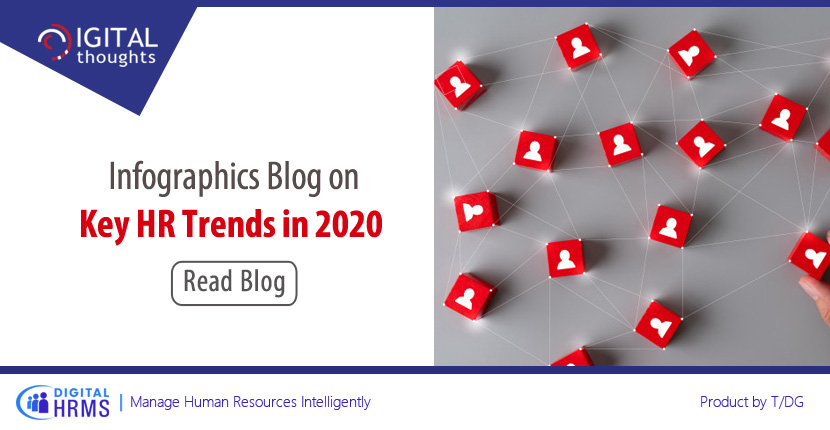 The roles and responsibilities of the Human Resources department are changing. There are a lot more aspects to look into, as compared to what it was earlier, with employee management becoming more complex. As enterprises get ready to embrace digitalization, there are numerous changes taking place and every department is evolving. The HR department is different and there are significant trends to look out for pertaining to the HR department in the near future. The infographics below is all about the trends from the world of HR.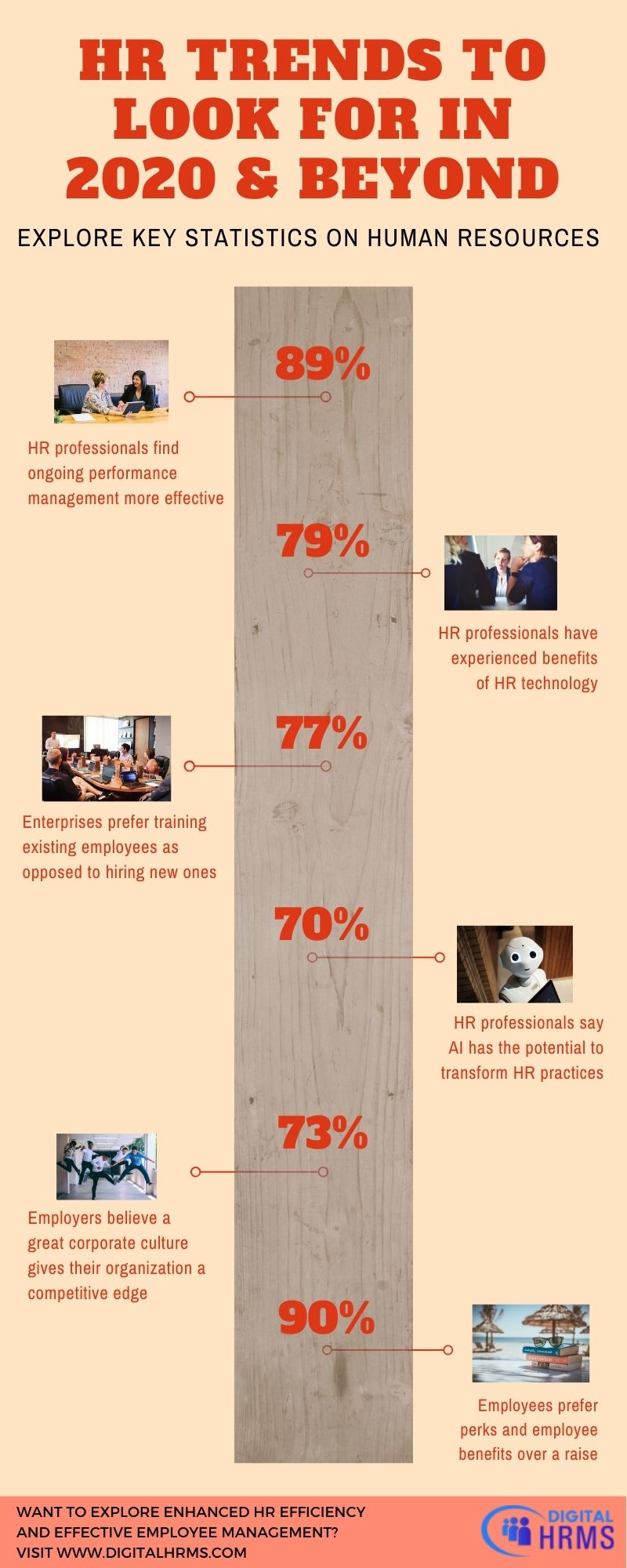 So, we see that there are certain aspects that are highlighted when we study the statistics carefully. To begin with, automation of HR processes is something that HR teams today cannot afford to ignore. An advanced HR software like
Digital HRMS
is designed to help enterprises automate every HR process and boost HR productivity and efficiency. New age HR platforms are also designed to help enterprises make employee management more effective.
The use of artificial intelligence (AI) in HR processes is another major trend to look for. AI is all set to revolutionize HR processes. Recruitment will be a major application area for AI, as it will help understand applicants better and find the most relevant candidates for the open positions.
Another major HR trend we shall be witnessing will be the rise in significance of employee engagement. HR teams will continue to take concrete steps to ensure our employees are happy at the workplace and they stay motivated and productive.
Last but not the least, employee training will grow in significance as enterprises prefer to train existing employees over hiring new employees. The statistics indicate that there are a handful of key trends to look for when it comes to the human resources department. These trends help us understand the future of HR and the role of HR in the near future.